Unsere Leser haben abgestimmt und ein nicht unumstrittener Spieler hat einen Erdrutsch-Sieg gefeiert.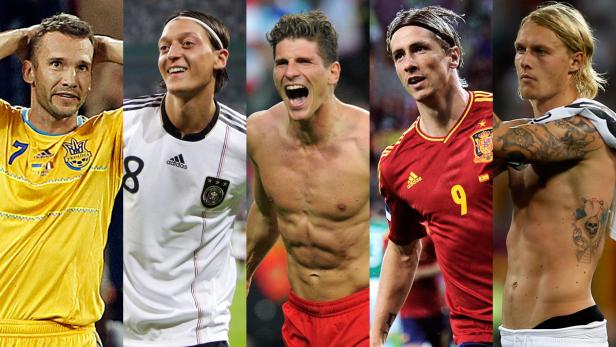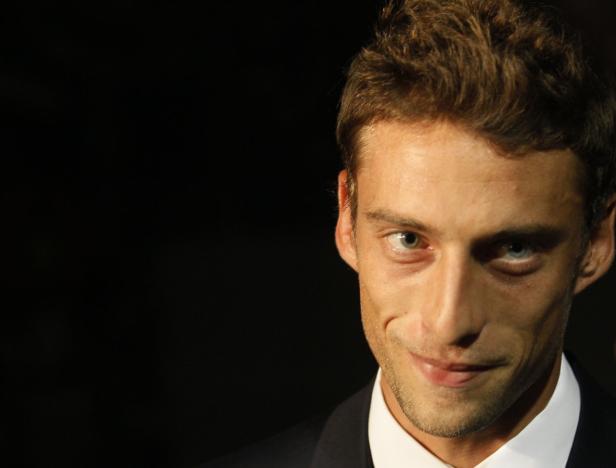 dapdItalys national soccer team player Claudio Marchisio addresses the media in Belgrade, Serbia, Thursday, Oct. 6, 2011. Italy faces Serbia in the Group C Euro 2012 qualifier match on Friday, Oct. 7. (Foto:Darko Vojinovic/AP/dapd)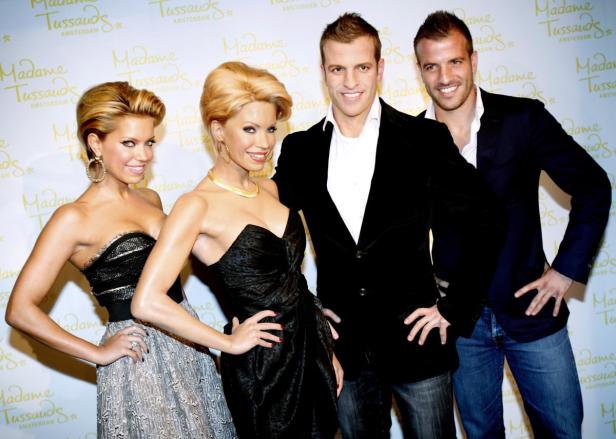 EPAepa02937104 Dutch television personality and model Sylvie van der Vaart (L) and her husband, Dutch soccer player Rafael van der Vaart (R) unveil their wax figures at Madame Tussauds in Amsterdam, The Netherlands, 26 September 2011. EPA/ADE JOHNSON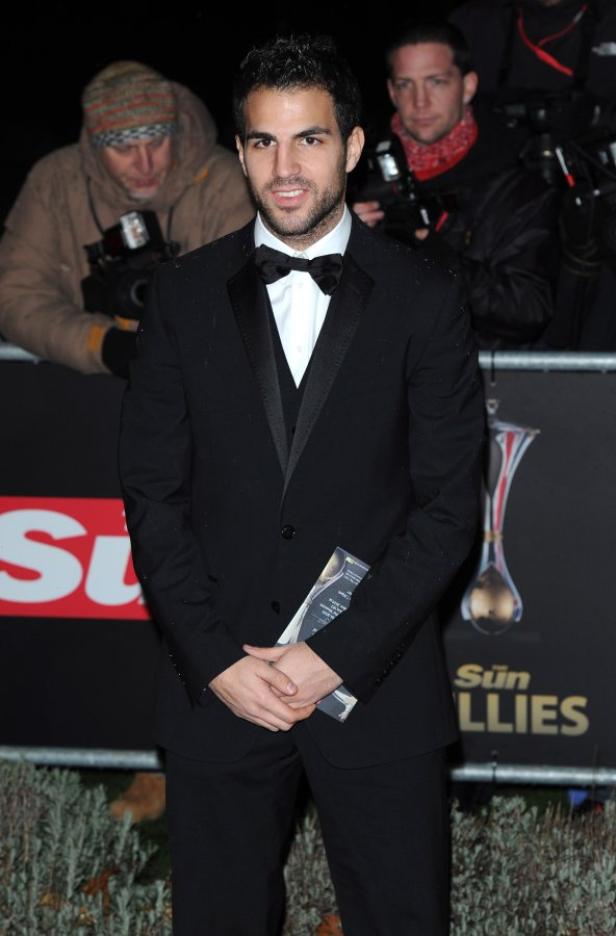 EPAepa02496887 Spanish soccer player Cesc Fabregas arrives at A Night Of Heroes, The Sun Military Awards, held at the Imperial War Museum in South London, Britain, 15 December 2010.The awards founding patron HRH The Prince of Wales, Prince Charles and cel
APDenmarks Simon Kjaer arrives at the airport for the departure, in George, South Africa, Saturday, June 12, 2010. Denmark will play the World Cup in Group E. (AP Photo/Shuji Kajiyama)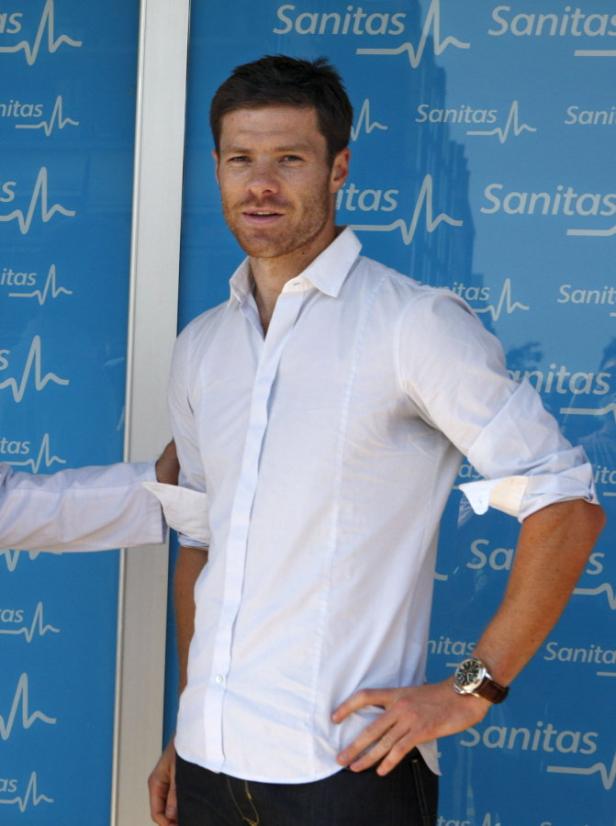 EPAepa01815998 Real Madrids new Spanish midfielder, Xabi Alonso, whose transfer from Premier League side Liverpool to Spanish team Real Madrid was confirmed yesterday, poses for the local press after having a medical examination in Madrid, Spain, 05 Augus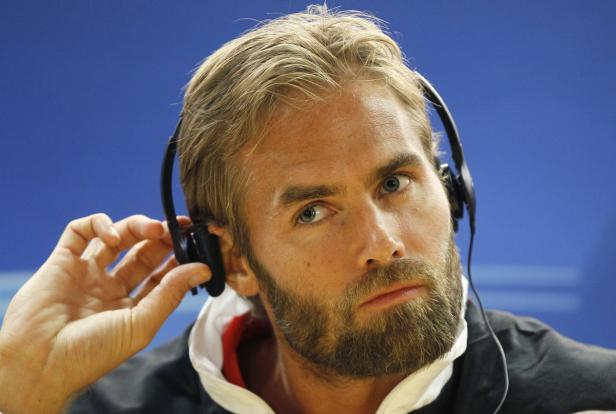 dapdOlympiacos player Olof Mellberg holds translation headphones during a press conference at Arsenals Emirates Stadium in London, Tuesday, Sept. 27, 2011. Olympiacos will play Arsenal in a Champions League group F soccer match at the stadium on Wednesda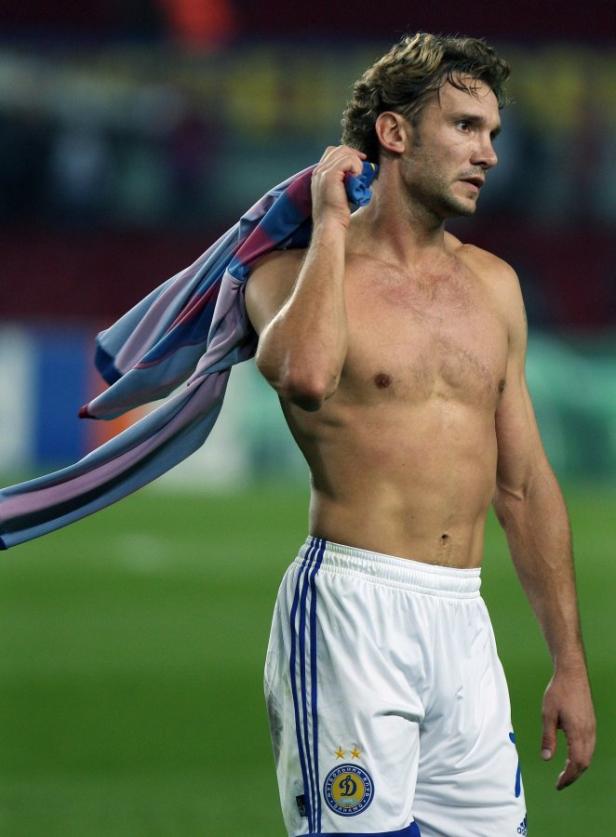 EPAepa01880063 Dynamo Kiev´s forward Andriy Shevchenko at the end of the UEFA Champions League soccer match between Barcelona and Dynamo Kiev at Camp Nou stadium, in Barcelona, northeastern Spain, 29 September 2009. EPA/ANDREU DALMAU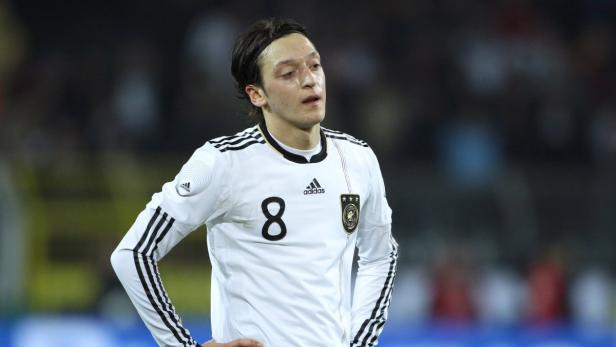 EPAepa02572758 Germanys Mesut Oezil reacts after the international friendly soccer match between Germany and Italy in Dortmund, Germany, 09 February 2011. The match ended 1-1. EPA/FRISO GENTSCH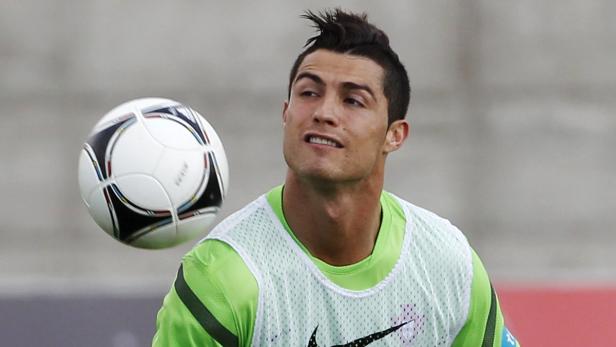 ReutersPortugals Cristiano Ronaldo controls the ball during a training session at Obidos stadium May 21, 2012. Portugals soccer team is at a training camp preparing for the Euro 2012. REUTERS/Jose Manuel Ribeiro (PORTUGAL - Tags: SPORT SOCCER)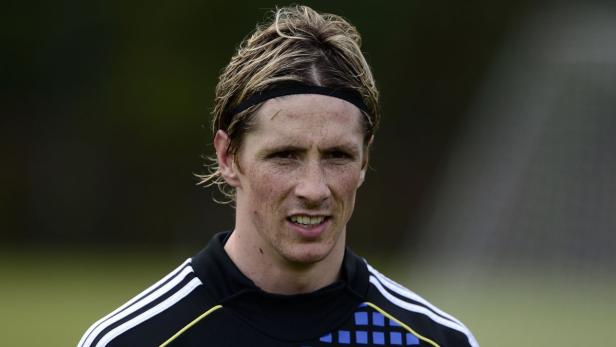 REUTERSChelseas Fernando Torres smiles during a team practice session at the clubs training ground in Cobham, southeast England May 15, 2012. REUTERS/Dylan Martinez (BRITAIN - Tags: SPORT SOCCER)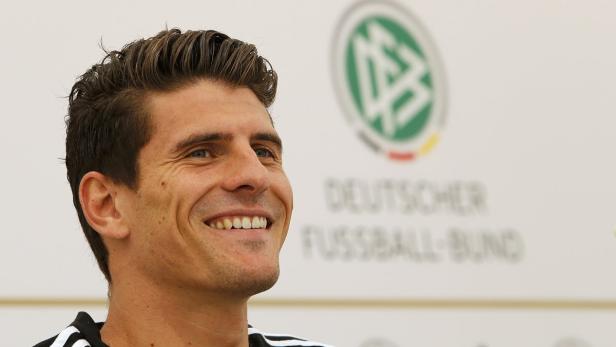 REUTERSGermanys national soccer player Mario Gomez smiles during a news conference before their their Euro 2012 soccer match against Denmark in Gdansk, June 15, 2012. REUTERS/Thomas Bohlen (POLAND - Tags: SPORT SOCCER HEADSHOT)
Wir würden hier gerne eine Newsletter Anmeldung zeigen. Leider haben Sie uns hierfür keine Zustimmung gegeben. Wenn Sie diesen anzeigen wollen, stimmen sie bitte Piano Software Inc. zu.
Jederzeit und überall top-informiert
Uneingeschränkten Zugang zu allen digitalen Inhalten von KURIER sichern: Plus Inhalte, ePaper, Online-Magazine und mehr. Jetzt KURIER Digital-Abo testen.