Irland feiert und alle feiern mit
Rund um den St. Patrick's Day werden weltweit, auch in Österreich, Wahrzeichen begrünt.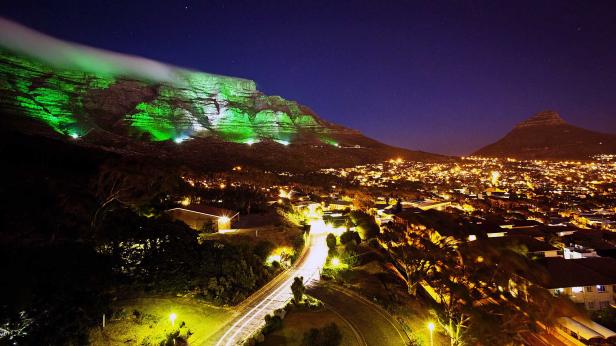 Table Mountain goes green
APSpectators enjoys festivities at the 186th consecutive St. Patricks Day parade in Montreal, Sunday, March 14, 2010. (AP Photo/The Canadian Press, Graham Hughes)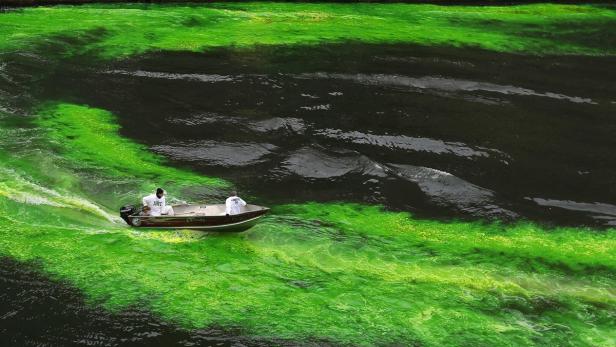 The Chicago River is dyed green in celebration of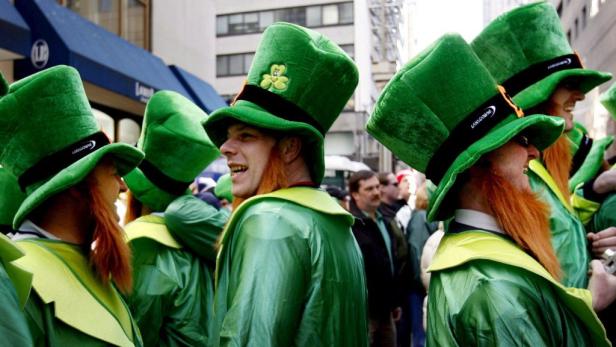 EPAepa00670402 A group of men dressed as leprechauns watch the St. Patricks Day parade in New York Friday 17 March 2006. This is the 245th year for the annual parade which runs up 5th Avenue and is attended by thousands. EPA/JUSTIN LANE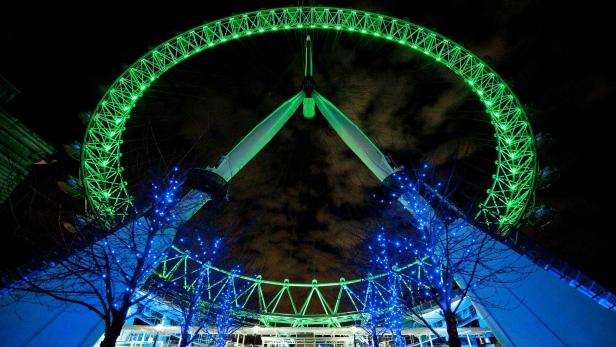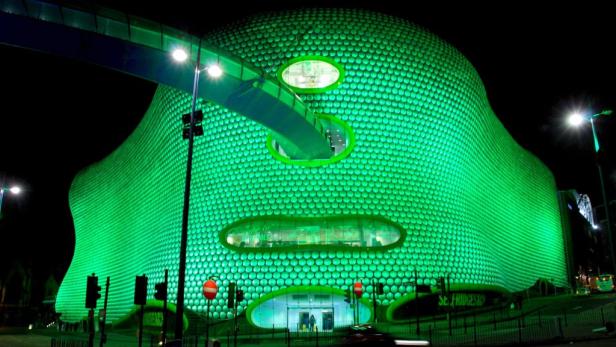 EPAepa01284624 Selfridges department store in the Bullring Shopping Centre in Birmingham, UK is illuminated green late 13 March 2008, to celebrate the week of St Patricks Festival 2008. On 16 March 2008, Birmingham will host the worlds third largest St Pa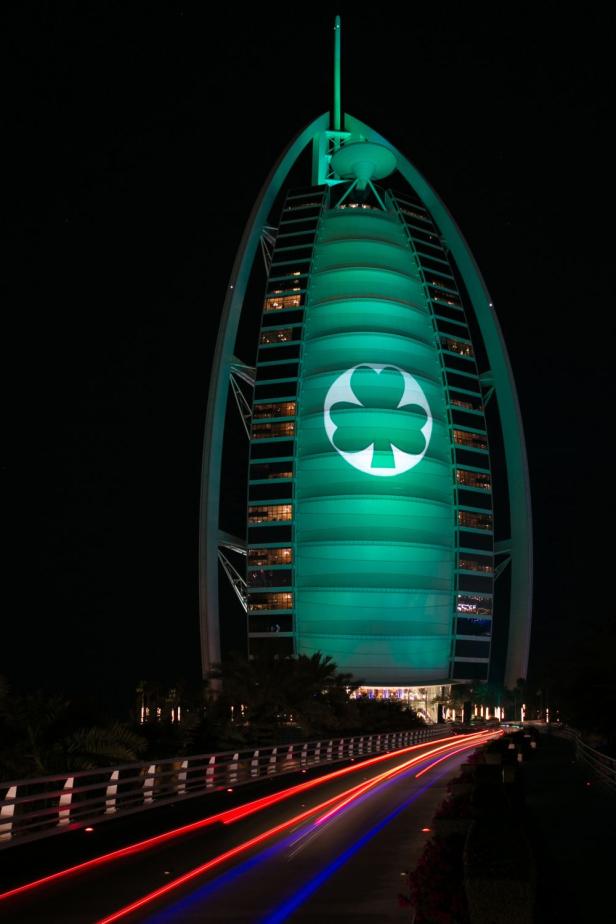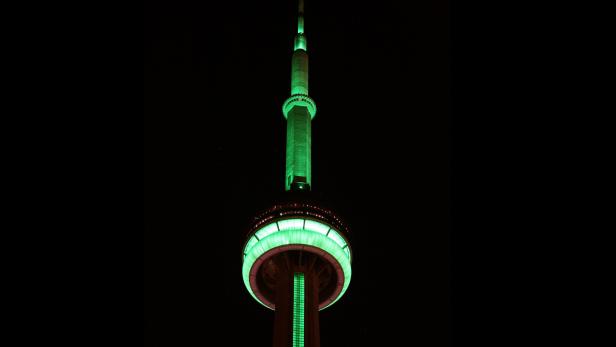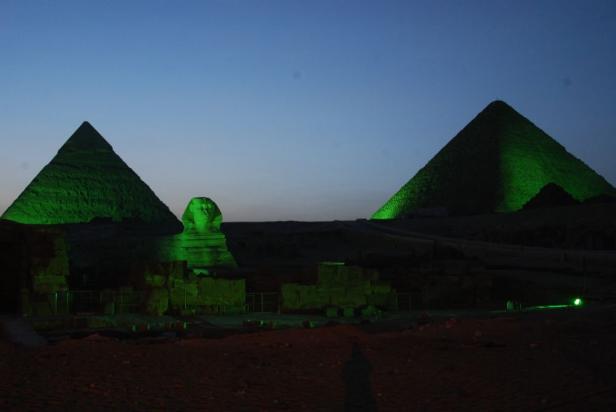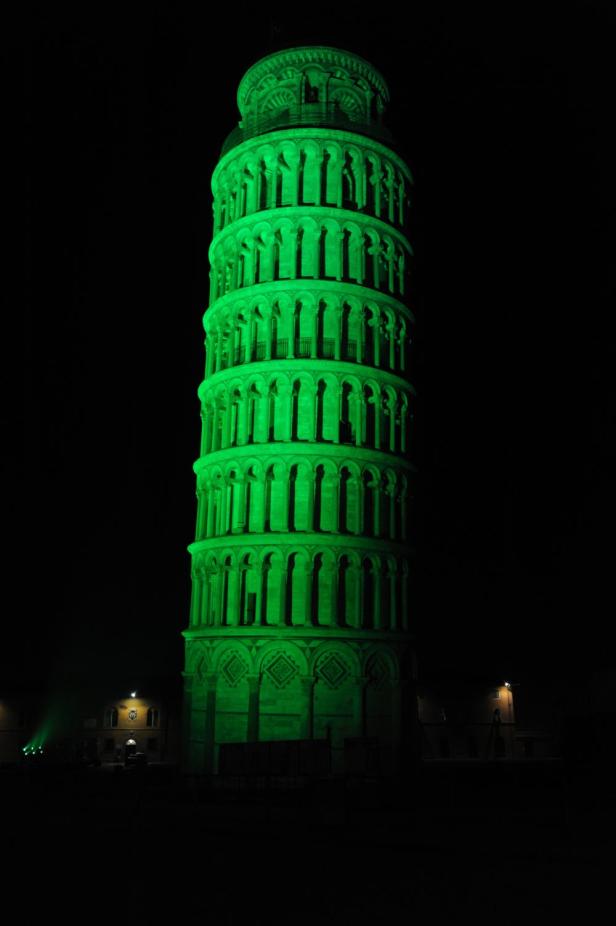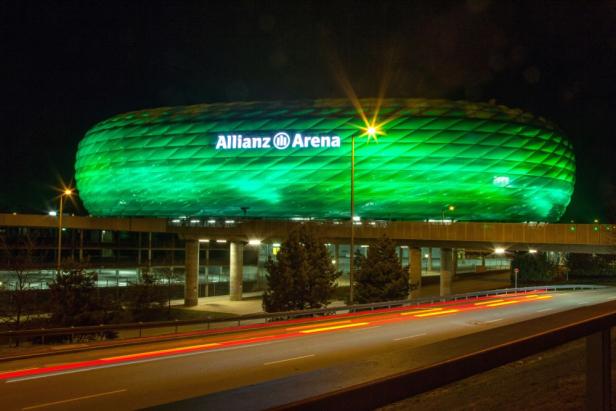 APTokyo Tower, one of Tokyos major tourist attractions, looms in green on Saturday night March 17, 2007, to mark St. Patricks Day. The 333-meter tower, which usually is lit in bright orange during the night, turned green for one night Saturday for the Ir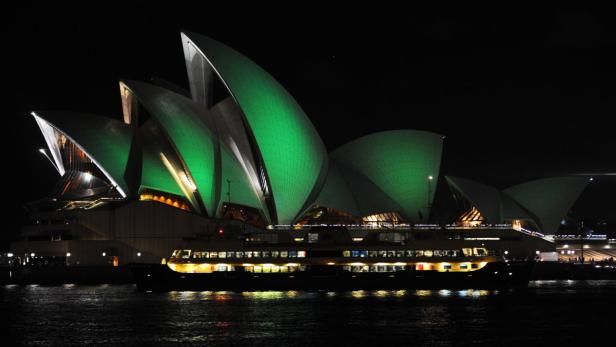 AUSTRALIA ST PATRICKS DAY SYDNEY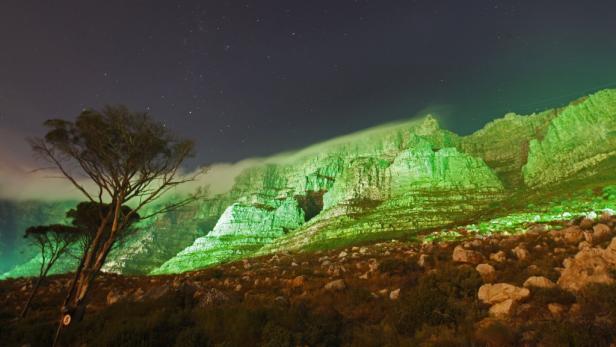 dapdTable mountain is seen lit up in green, in a spectacular display to commemorate St Patricks Day in Cape Town, South Africa, Thursday, March 17, 2011. (Foto:Schalk van Zuydam/AP/dapd)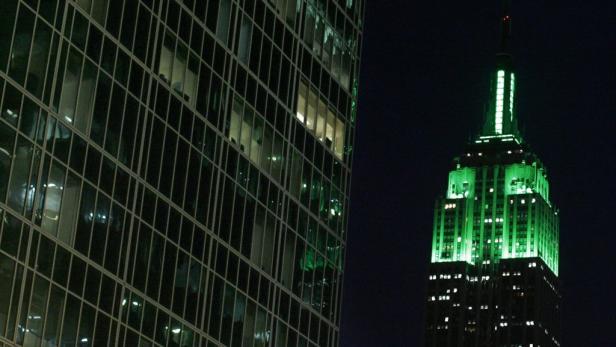 REUTERSThe Empire State Building is lit with green lights during St. Patricks Day in New York March 17, 2009. REUTERS/Lucas Jackson (UNITED STATES CITYSCAPE SOCIETY)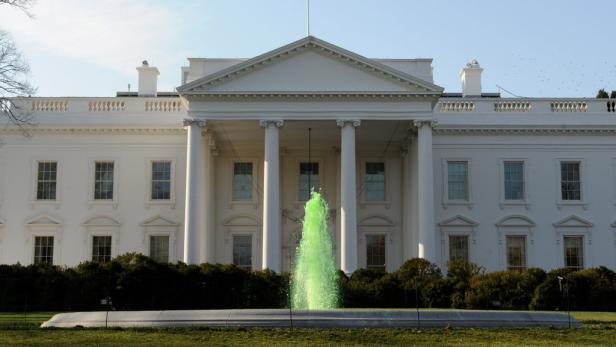 EPAepa02638332 The North Lawn Fountain is seen dyed green, with the White House behind, on St. Patricks Day in Washington DC, USA, 17 March 2011. EPA/MICHAEL REYNOLDS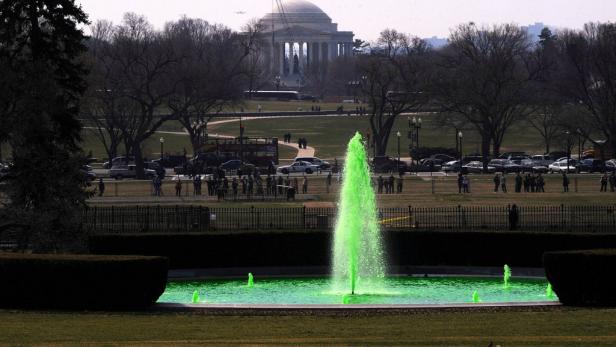 EPAepa02639139 The White House Fountain is colored in green for the visit of Irish Prime Minister Enda Kenny at the White House and to celebrate St Patricks day in Washington, DC, USA, 17 March 2011. EPA/Olivier Douliery / ABACAUSA.COM POOL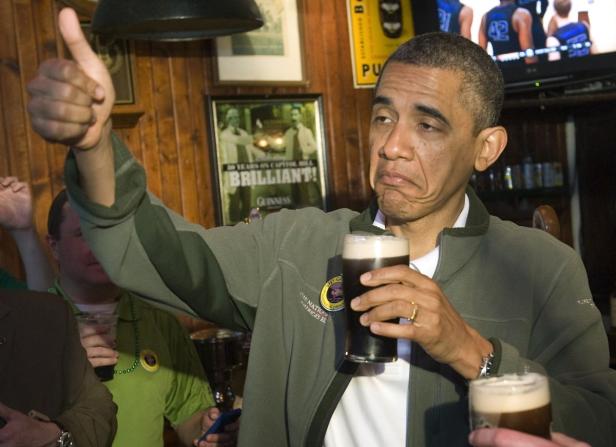 Obama gives a thumbs-up as he celebrates St. Patri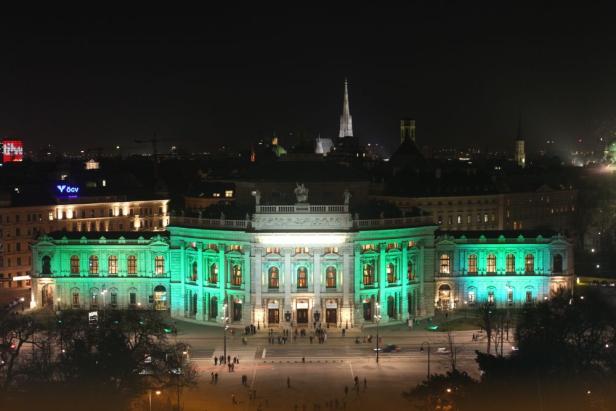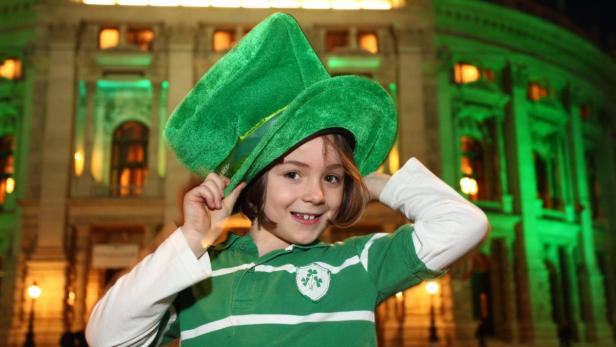 St. Patrick's Day Festival Wien 2013 www.stpatric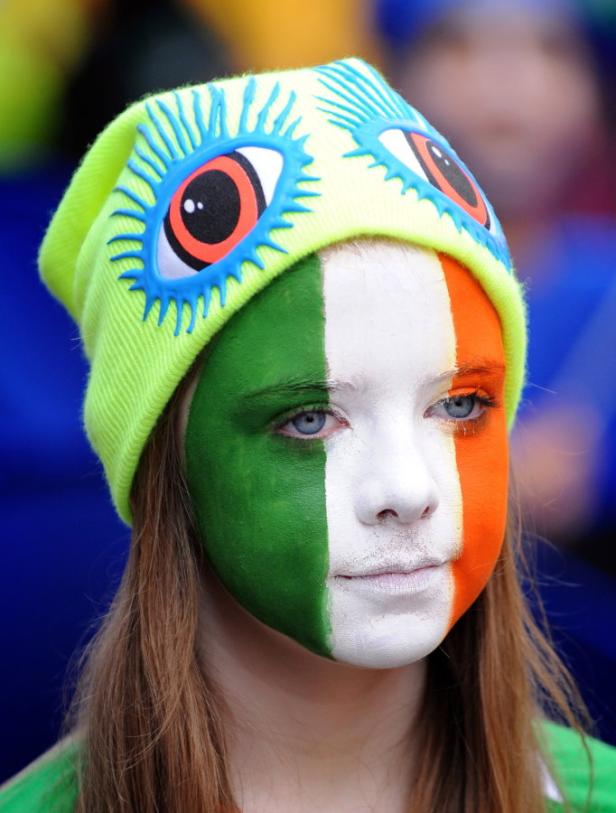 BRITAIN SAINT PARTICK DAY PARADE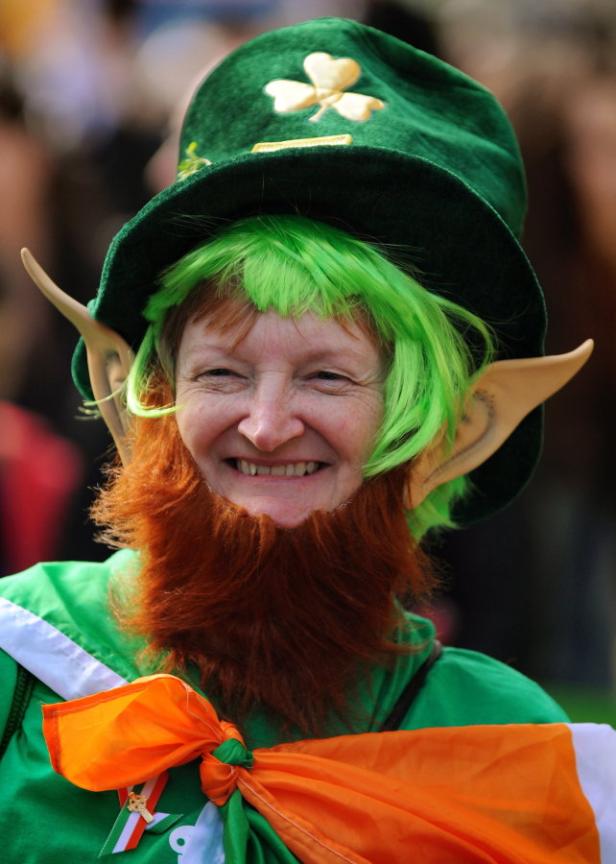 BRITAIN SAINT PARTICK DAY PARADE
Wir würden hier gerne eine Newsletter Anmeldung zeigen. Leider haben Sie uns hierfür keine Zustimmung gegeben. Wenn Sie diesen anzeigen wollen, stimmen sie bitte Piano Software Inc. zu.
Jederzeit und überall top-informiert
Uneingeschränkten Zugang zu allen digitalen Inhalten von KURIER sichern: Plus Inhalte, ePaper, Online-Magazine und mehr. Jetzt KURIER Digital-Abo testen.