Interview: A Christian woman as Bethlehem's "creator of peace"
The Christian Vera Baboun was the only female mayor in Bethlehem's history. Since 2012 she shows Bethlehem as a "city with a message".
12/23/2018, 09:30 AM
KURIER: Mrs. Baboun, for the western world, especially for the Christian part, Bethlehem is the image of peace – symbolized by the manger at Christmas Eve in all living rooms. That seems paradoxical, as we all know the political situation.
Vera Baboun: My perspective is not only that of the former mayor of Bethlehem. I was born here, I grew up here. Bethlehem is not simply a town, Bethlehem has a message. It has values. I was raised by my parents and the community always living these values, through prayers or in school or church. For me, Bethlehem is visiting the Nativity grotto on Sundays.
You always underline that Bethlehem should be open for everybody, but visitors mainly get out of their tour bus to visit the Nativity church and get back and out of Bethlehem.
This year we have more than 3 million pilgrims, and more than 60 hotels are at almost full occupancy.
What is the situation in Bethlehem right now, after last year's troubles and after the latest clashes in the West Bank?
The clashes last week took place in Ramallah. In Bethlehem, it is quiet. But whatever happens in any city of the West Bank infects the spirit of the whole West Bank, because nobody wants to live in conflict. And especially not now, when we are in the phase of prayers. Imagine, last month the Christmas light was taken from the Nativity grotto and distributed to the whole world. In general, all changed in the year 2002. After Oslo (note: in Oslo, Israel and Palestine started a peace process in 1993 to reach the "right of the Palestinian people to self-determination") we all thought things were getting better. But since Israel started building the Wall (note: in 2002), we have a new occupation, the occupation of the Wall and the checkpoints. When I became mayor, my message was clear: the peace of Bethlehem is occupied now and this peace is universal. We are a strangulated city now, with no room for expansion due to the settlements and the wall.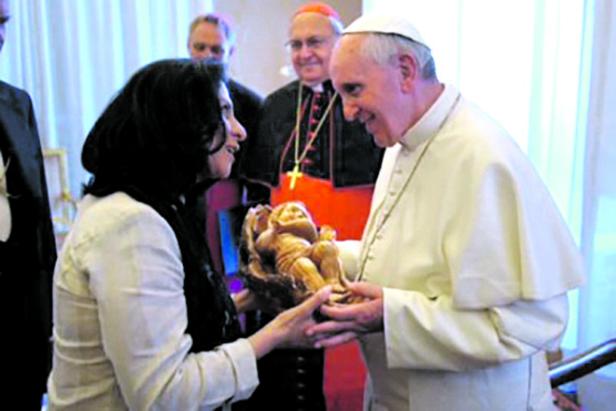 Are the Israeli settlements the biggest problem?
Definitely. We have 19 settlements inside the district of Bethlehem. More than 70 percent of the area of Bethlehem are Zone C, which means under the administration of Israel, which also provides security. Within that area, Israel founded the settlements and cut us from the infrastructural areas you need for growth, e.g. water and electricity. This is the point of the Two State solution (note: solution of the Israeli-Palestinian conflict which calls for two states for two groups of people): to have a state, you need land. As long as Israel is building settlements in Palestine we are losing the ability to develop our land. The settlements changed reality on the ground. Now we have 700.000 settlers living on the top of the mountains, using the resources and following their own regulations.
That discourages a lot of Palestinians. Like you, especially parents of young children told me: "I have been raised here, I was born here, but since I have children I think about leaving, because that is not the future I want for my children."
Parents seek a better future for their children, that is human nature. We as Palestinians seek this development as well. We are an educated nation. When you educate your children, you want to give the world to them and give them to the world. But that is possible only by having opportunities. Job opportunities for example: the unemployment rate in the district of Bethlehem is at 27 percent. Because the ride to Ramallah – the most important hub – takes 1,5 hours through checkpoints. Only 7 to 8 percent of Palestinians have a permisson to work in Jerusalem or Israel, we are isolated in the middle. The number of Palestinians in Gaza, the West Bank and Jerusalem is 4.9 million. Including the people in the diaspora and the refugees we are 11.5 million. The situation with the wall on the one side and relatives living in diaspora on the other side leads to: whoever can leave, wants to leave. The chances are better outside at the moment. And to change that, we Palestinians need more than the absence of conflicts. We own that future in our own cities: growth, empowerment, development. Besides that, we want real peace.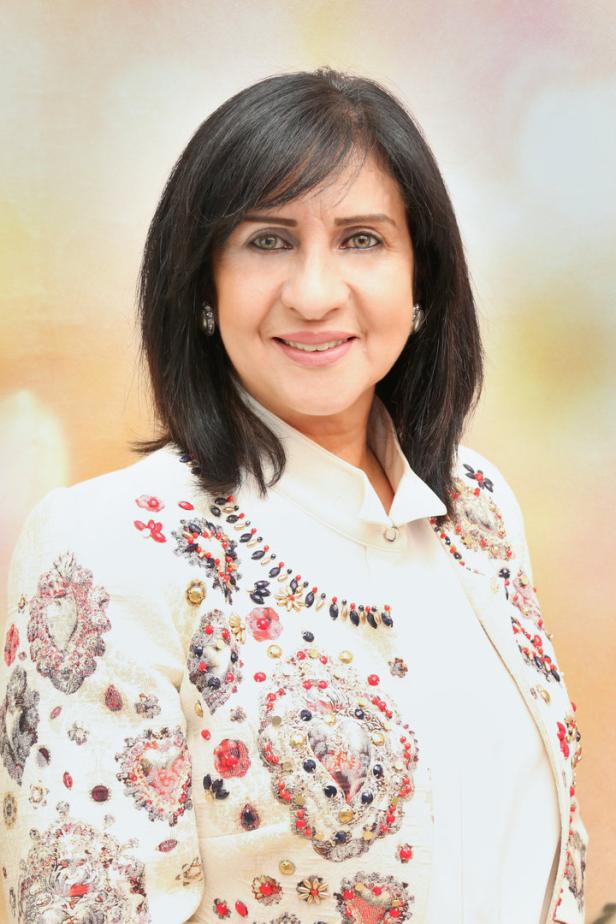 Although there is this absence of real peace, people of different religions live surprisingly calmly together in Bethlehem or Jerusalem.
My mission as the mayor was to give services to all citizens, Muslims and Christians. Our relationship between the religions is a sign for the whole world how living together can work. Bethlehem is an international city in its message and a voice for peace, with its need of freedom and justice.
Pointing to your personal career, you often mention the importance of education as part of peace.
Education is a human right, but for us it is more. It is a duty and part of our resistance. We believe in education as the future, the literacy rate in Palestine is at 95,6 percent. But it brings you to educated men and women in specialized fields who are not finding jobs in Palestine. By the way: 65 to 70 percent of the students today are female, even at science faculties and technical schools.
Empowering women was always one of your aims. You are a feminist figure ...
... I am not a feminist. I am a gender researcher who believes in equal rights for men and women. As long as women are not equal in rights, I empower them, for example in political fields. Women in politics would lead to social peace, which leads to the personal peace. Women give birth and life, so we always think of others before we think our ourselves.
A female Christian mayor of Bethlehem is something that Europeans wouldn't expect in the Middle East at all. We mainly see this region as male, rough, unfeminist and unchristian.
When it comes to personal status, people here are very religious. Apart from that it is civil, and so is our understanding of rights for women. Women of Palestine have been very active in the resistance against the occupation. Myself, I am a wife of a political activist. I am the wife of a husband who lost his work because the occupation demolished it. I am a wife of a martyr. We as women raised our families in resistance. I don't know who made me what I am, maybe the conditions, maybe my faith or my education. Raising my children made me what I am. And suddenly I found myself in the leadership of the city of peace. The picture in the city hall, my picture between all male majors, that is my victory. So I try to empower women.
You once spoke about the situation when your husband was arrested and you asked the Israeli soldiers to be quiet so that your children don't wake up and see it. People here have experienced many such situations, but people mainly seem calm.
Maybe being calm makes the world misunderstand our pain. In that moment I didn't want my children to see the soldiers and get that picture in their heads, because that leads to fear, then to anger, then to hatred. I always wanted them to live the normality of humanity.
How far is Bethlehem from peace?
Political peace is far far away. Especially after Trump's declaration of Jerusalem as the capital of Israel. But you know: Bethlehem could be the creator of peace for Palestine – and for the world.
Wir würden hier gerne ein Login zeigen. Leider haben Sie uns hierfür keine Zustimmung gegeben. Wenn Sie diesen anzeigen wollen, stimmen sie bitte Piano Software Inc. zu.
Jederzeit und überall top-informiert
Uneingeschränkten Zugang zu allen digitalen Inhalten von KURIER sichern: Plus Inhalte, ePaper, Online-Magazine und mehr. Jetzt KURIER Digital-Abo testen.