Atommacht Indien zeigt Muskeln
Mit dem Test einer Interkontinental-R¬akete will sich Indien als Regionalmacht behaupten, vor allem mit Blick auf China.
APThis undated picture made available by the Department of Defense via the Brookings Institution shows a B-61 nuclear bomb. The destructive yield of the weapon, a mainstay of the U.S. nuclear arsenal, can be fixed at various levels up to the equivalent of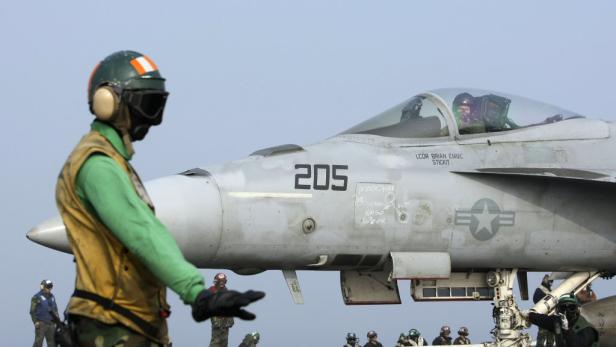 dapdA U.S. Navy F/A-18E Super Hornet fighter attack aircraft taxies on to a steam catapult to launch off the deck of the USS George Washington, during a joint military exercise off South Koreas West Sea, in South Koreas West Sea on Tuesday, Nov. 30, 2010.
APFILE - This May 9, 2008 file photo shows a Russian truck-mounted Topol intercontinental ballistic missile displayed at Moscows Red Square during the annual Victory Day parade. As of early 2010, Russia is believed to deploy almost 1,100 nuclear warheads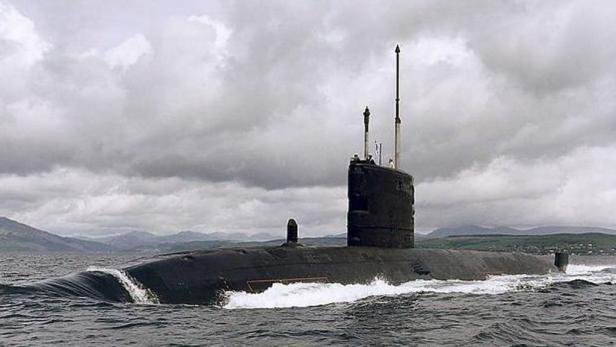 A handout image dated June 19, 1996 and released on February 3, 2005 shows HMS Sceptre passing along the Clyde river in Scotland. Spanish Foreign Minister Miguel Angel Moratinos announced Spain had launched a diplomatic protest over the docking of the Bri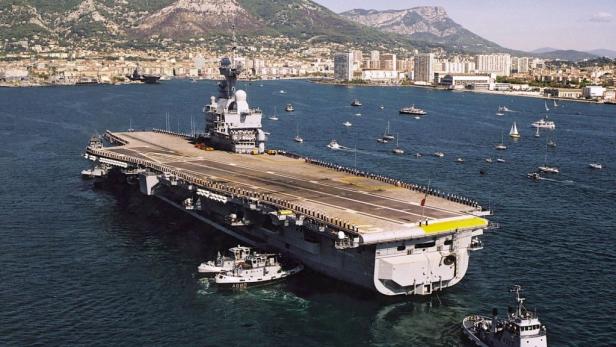 MARINE NATIONALEThe new nuclear powered aircraft carrier Charles de Gaulle enters Toulon harbor, southern France, as it ends its first trip to sea, Wednesday Oct.4, 2000. The vessel will undergo more tests before the end of the year. (AP PHOTO/Marine Nati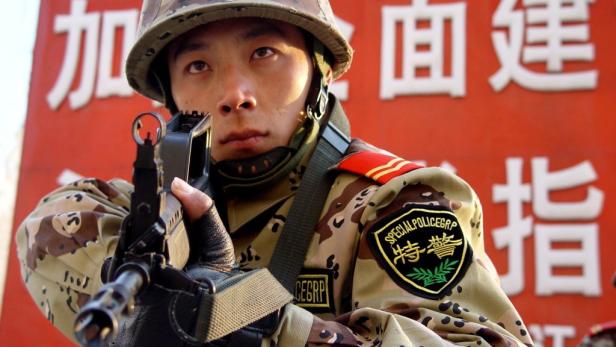 A Chinese soldier takes aim during training at a military base in Nanjing in east Chinas Jiangsu province March 4, 2005. The poster behind him reads "Step up overall development of the army." China is to boost its military budget this year by more than 12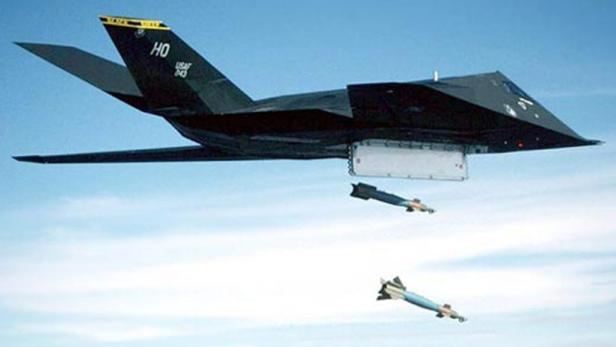 epa000280922 (FILES) An undated file picture of USAF F-117 stealth fighter delivering a 2000-pound guided bomb unit GBU-27. The US plans to sell Israel 319 million dollars worth of air-launched bombs, including 500 bunker busters, which have the potential
APIndias Agni II missile is seen at the Republic Day parade in New Delhi Saturday Jan 26, 2002. India successfully tested a short range version of the missile, the most powerful weapon in its arsenal, from an island off the eastern coast on Friday Jan 25,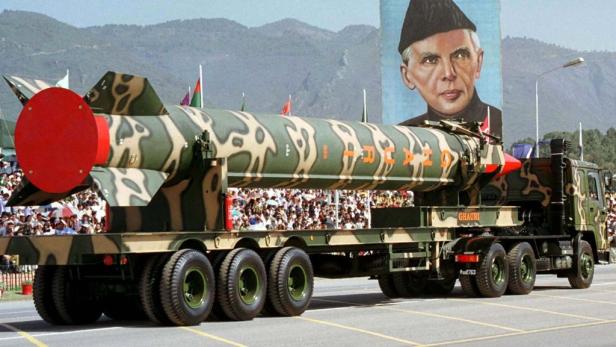 An army vehicle, carrying the long range surface-to-surface Ghauri missile, passes a portrait of the nations founder Mohammad Ali Jinnah, during a military parade to mark Pakistan day in Islamabad in this March 23, 1999 file photo. Pakistan test fired a s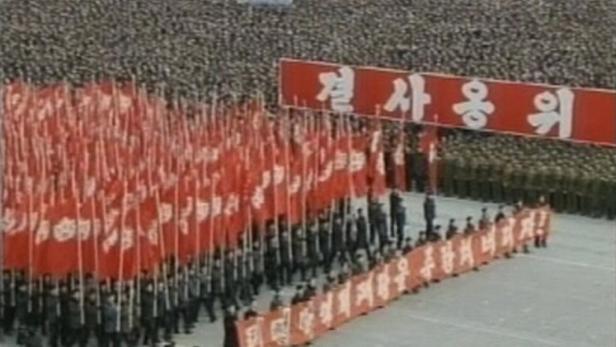 REUTERSNorth Koreans carry flags and banners during an anti-South Korea rally in Pyongyang in this still image taken from video broadcast by North Korean state TV on March 4, 2012. North Korea threatened "sacred war" against the South in a huge rally in t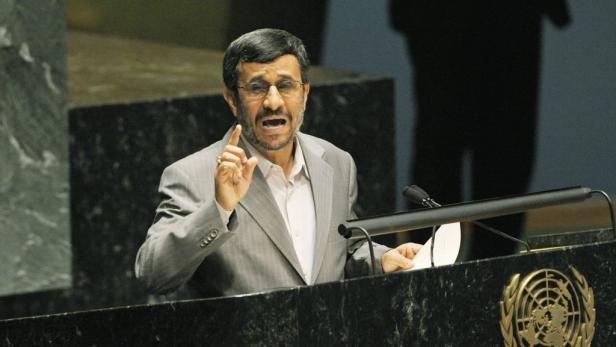 EPAepa02482593 (FILE) A file photograph showing Mahmoud Ahmadinejad, President of Iran speaks at the opening meeting of the 2010 High-level Review Conference of the Parties to the Treaty on the Non-Proliferation of Nuclear Weapons at United Nations Headqu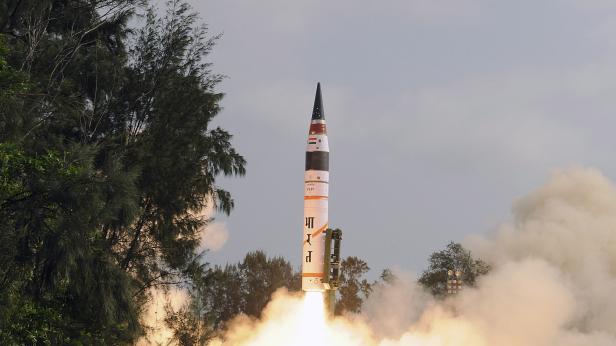 A handout photo issued by the Indian Defence Research and Development Organisation shows a surface-to-surface Agni V missile being launched from the Wheeler Island off the Eastern State of Odisha, India, 19 April 2012. India has successfully tested its fi