Mars-Blizzards: Schnee auf dem Roten Planeten
Seit 6 Wochen rollt Curiosity auf dem Mars – einige Entdeckungen sind der NASA seither gelungen. Die jüngste: Auf dem roten Planeten schneit es.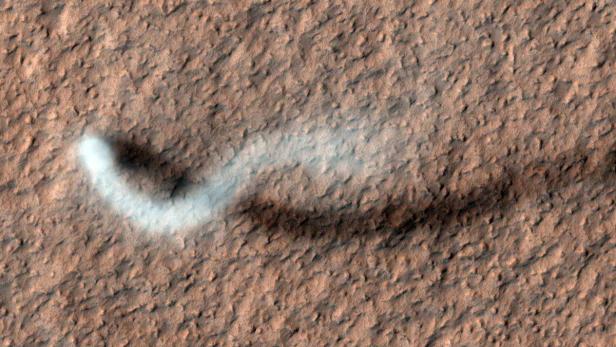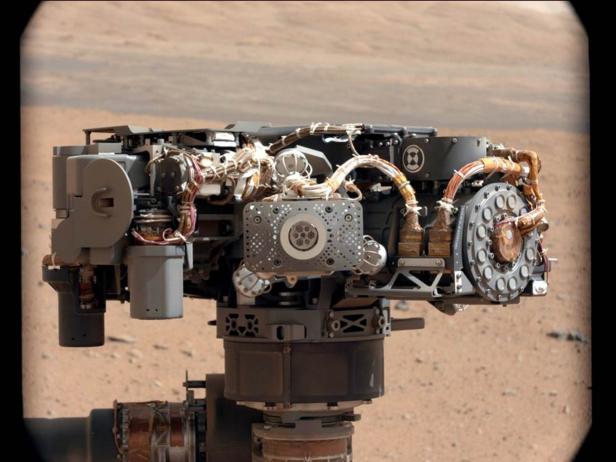 REUTERSIn this image taken by Curiositys Mast Camera, the Alpha Particle X-Ray Spectrometer (APXS) on NASAs Curiosity rover is pictured, with the Martian landscape in the background on the 32nd Martian day, or sol, of operations on the surface on Septembe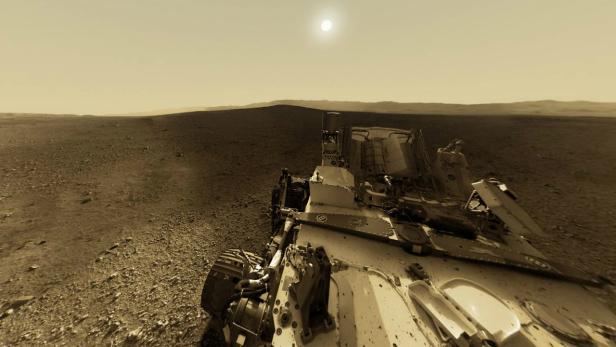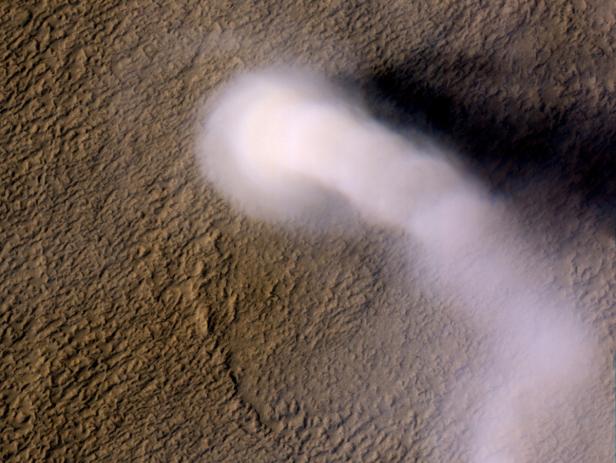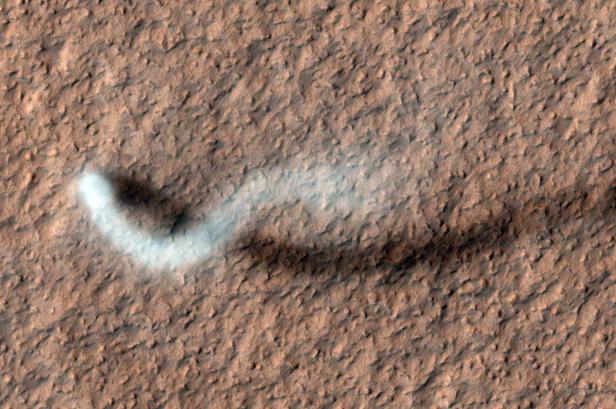 EPAepa03364560 A undated handout photo provided by US Space Agency NASA on 18 August 2012 shows Curiositys view from below.The Curiosity engineering team created this view from images taken by NASAs Curiosity rover front hazard avoidance cameras underneat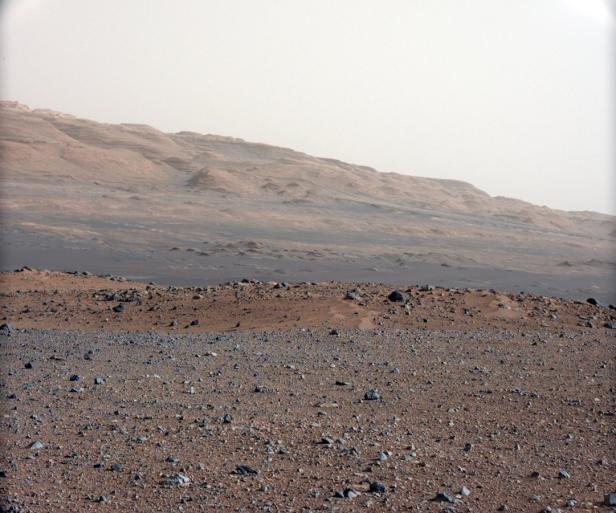 ReutersThis NASA handout image is from a series of test images to calibrate the 34-millimeter Mast Camera on NASAs Curiosity rover taken August 23, 2012 and looks south-southwest from the rovers landing site. The gravelly area around Curiositys landing si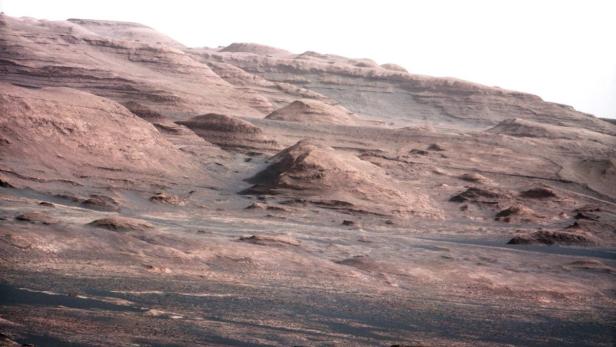 EPAepa03372032 A handout photograph dated 23 August 2012 and released by NASA on 28 August 2012 a high-resolution colour picture showing the base of Mount Sharp, the rovers eventual science destination, on planet Mars. This image is a portion of a larger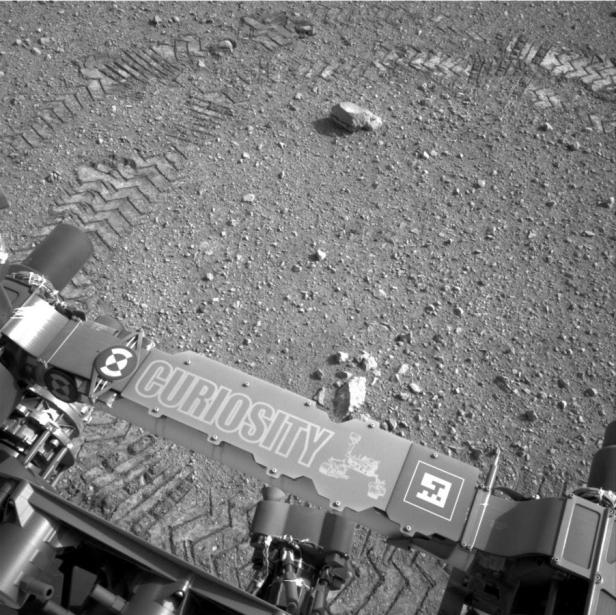 REUTERSThe wheel tracks of the Mars Curiosity rover are seen in the dust on Mars in this August 28, 2012 NASA handout photo obtained by Reuters August 30, 2012. A close inspection of the tracks reveals a unique, repeating pattern: Morse code for JPL. This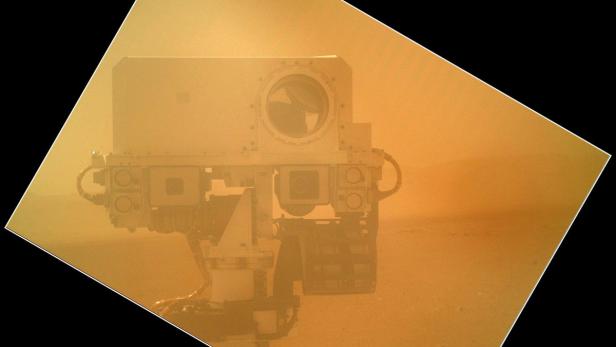 EPAepa03391006 Images released by NASA on 09 September 2012. On Sol 32 (September 7, 2012) the Curiosity rover used a camera located on its arm to obtain this self portrait. The image of the top of Curiositys Remote Sensing Mast, showing the Mastcam and C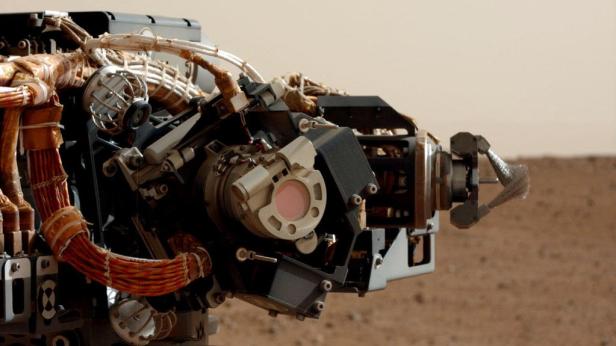 nasa Curiosity sonde mars arm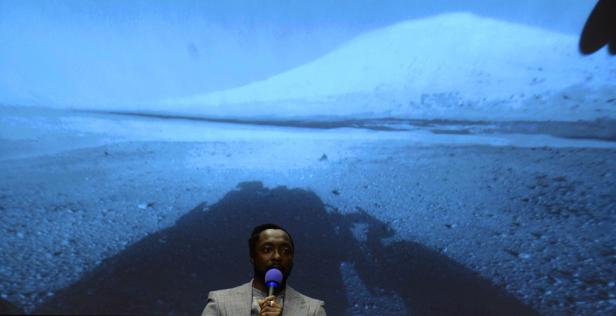 EPAepa03372928 US rapper and songwriter will.i.am from the group Black Eyed Peas stands in front of a photograph of the Martian surface as he addresses students following the interplanetary debut of his new song, Reach for the Stars from the planet Mars b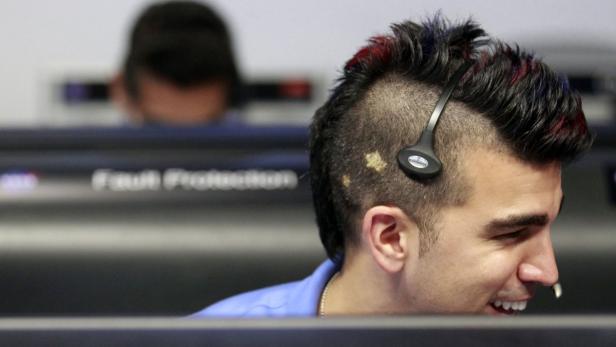 REUTERSActivity lead Bobak Ferdowsi, who cuts his hair differently for each mission, works inside the Spaceflight Operations Facility for NASAs Mars Science Laboratory Curiosity rover at Jet Propulsion Laboratory in Pasadena, California August 5, 2012. Th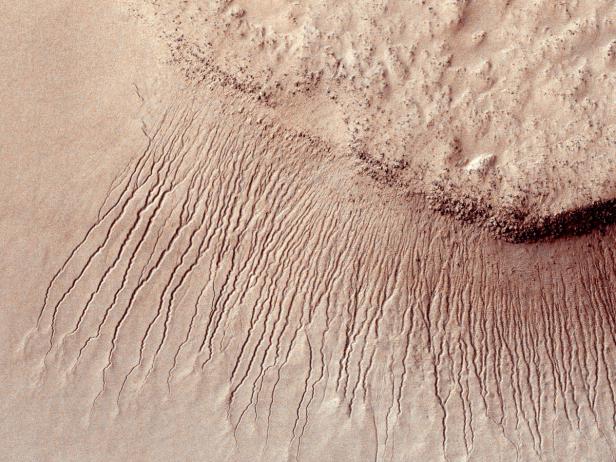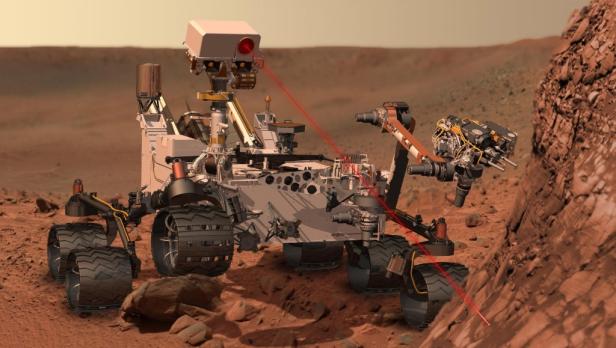 dapdThis artists rendering provided by NASA shows the Mars Rover, Curiosity. After traveling 8 1/2 months and 352 million miles, Curiosity will attempt a landing on Mars the night of Aug. 5, 2012. (Foto:NASA/AP/dapd)
Wir würden hier gerne eine Newsletter Anmeldung zeigen. Leider haben Sie uns hierfür keine Zustimmung gegeben. Wenn Sie diesen anzeigen wollen, stimmen sie bitte Piano Software Inc. zu.