Airbus greift Boeing im eigenen Luftraum an
Spatenstich: Der europäische Flugzeugbauer Airbus baut ein Werk in Alabama.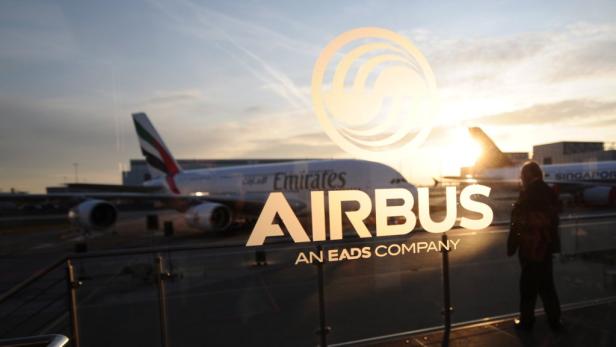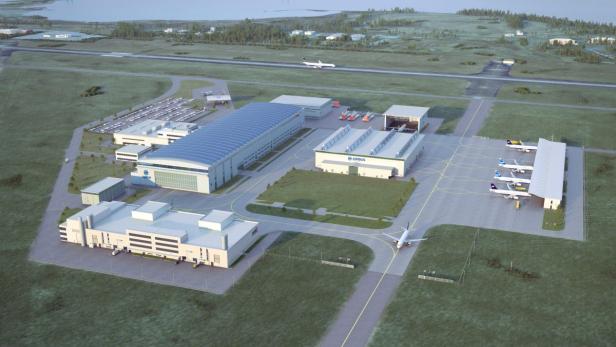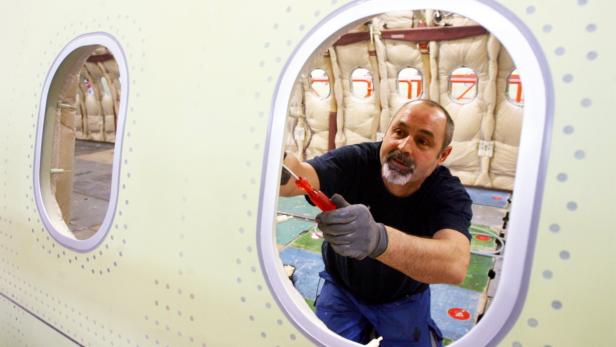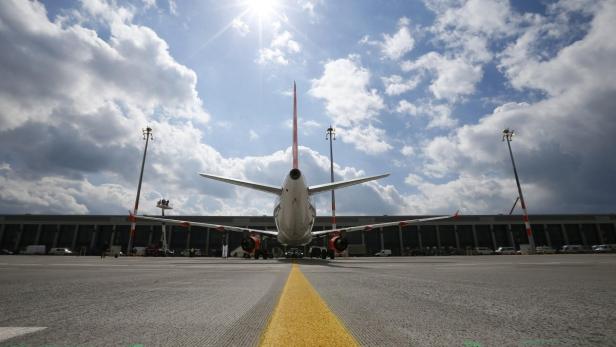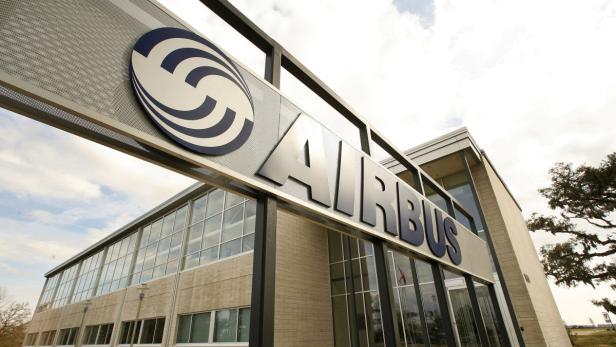 dapdFILE - This Feb. 29, 2008 file photo shows the Airbus North America Engineering Center in Mobile, Ala. European plane maker Airbus intends to build its first U.S. plant in Mobile, Ala., a person with knowledge of its plans told The Associated Press on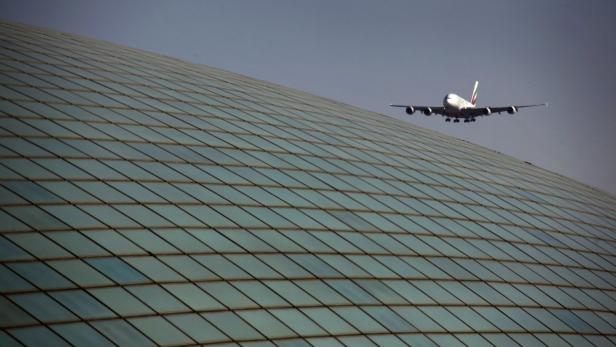 REUTERSAn Emirates airlines Airbus A380 comes in for landing over the roof of the Beijing Capital International Airports train station in this March 6, 2012 file photo. China has suspended the purchase of 10 more Airbus jets, two people familiar with the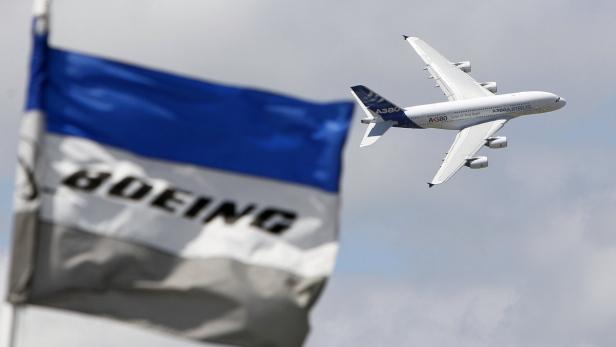 dapdA Boeing flag flies as an Airbus A380 flies past during a demonstration flight at the 49th Paris Air Show at Le Bourget airport, east of Paris, Saturday June 25, 2011. (Foto:Francois Mori/AP/dapd)
AP** FILE ** A picture combo from file pictures shows n airport ground staff preparing a cater truck for lodging against the Airbus A380 plane during a process trial run in this Aug. 13, 2007 taken in Singapore, top, and a visitor holding up a U.S. flag i
APIn this photo released by Airbus the new double-deck A380 passes over San Francisco, Friday, Oct. 5, 2007. The aircraft is returning to Europe after successful tests at San Francisco International Airport. The A380 enters scheduled passenger service la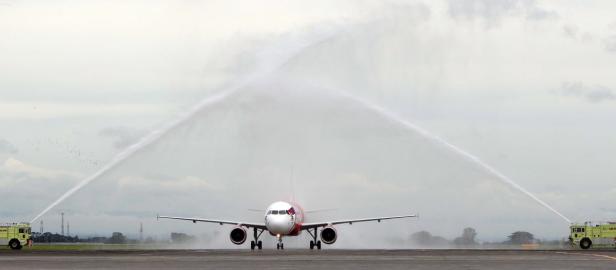 EPAepa02867466 Firetrucks paid their Cannon Salute to AirAsia Philippines newly acquired Airbus A320 in Diosdado Macapagal International Airport in Clark, Pampanga, south of Manila, Philippines on 15 August 2011. The aircraft, which landed from the Airbus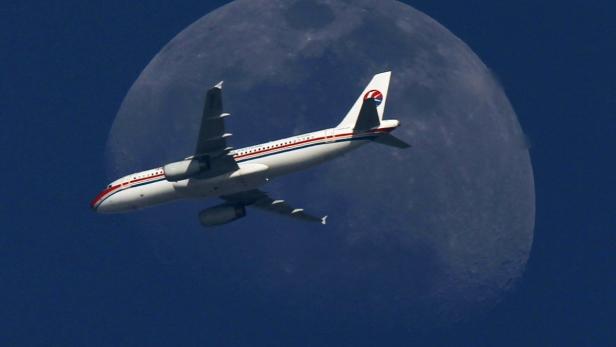 REUTERSA China Eastern Airlines passenger jet passes in front of the moon over Shanghai in this May 13, 2011 file photograph. China Eastern Airlines is set to place a $6 billion order for up to 20 Boeing 777 jets, while simultaneously emerging at the cent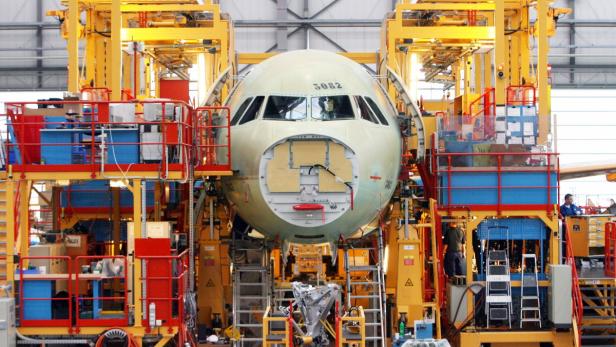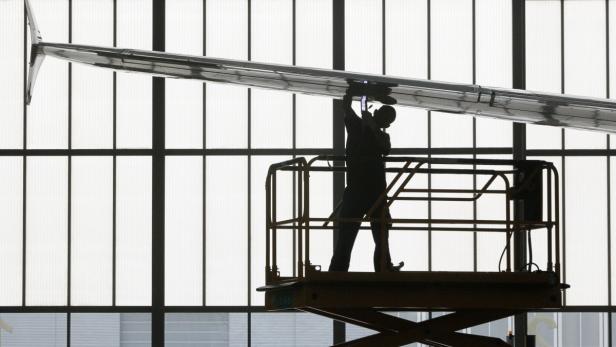 dapdA Chinese worker inspecting a wing of an Airbus A320 passenger jet is silhouetted against the light at the companys final assembly line in Tianjin, China, Tuesday, Sept. 14, 2010. The assembly line which has started in 2009 is the first facility outsi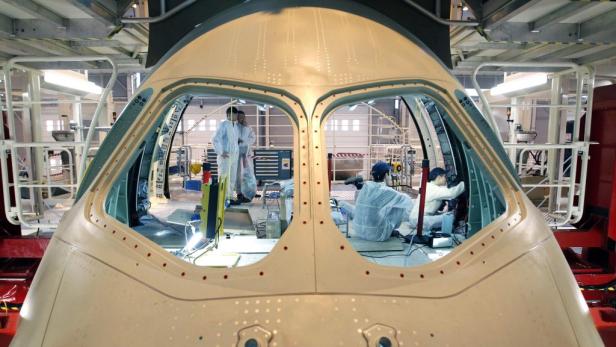 Wir würden hier gerne eine Newsletter Anmeldung zeigen. Leider haben Sie uns hierfür keine Zustimmung gegeben. Wenn Sie diesen anzeigen wollen, stimmen sie bitte Piano Software Inc. zu.
Jederzeit und überall top-informiert
Uneingeschränkten Zugang zu allen digitalen Inhalten von KURIER sichern: Plus Inhalte, ePaper, Online-Magazine und mehr. Jetzt KURIER Digital-Abo testen.