Juan Carlos: Sein Imageproblem
Der 76-Jährige tritt ab - nach einer Reihe von Skandalen und Problemen.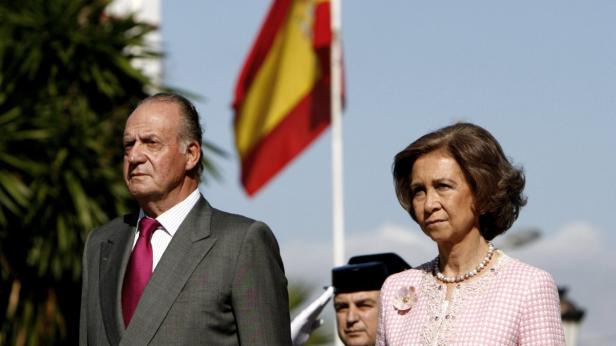 Spain's King Juan Carlos and Queen Sofia attend du
King Juan Carlos, Queen Sofia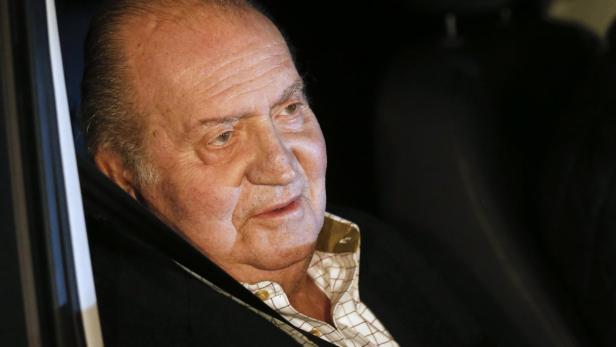 Spain's King Juan Carlos sits in a car after being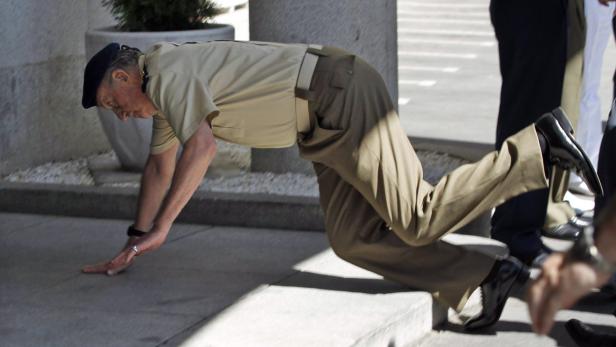 EPAepa03334361 Spanish King Juan Carlos stumbles and falls to the ground during his visit to the Spanish Armed Forces Staff headquarters in Madrid, Spain, 02 August 2012. Reportedly the incident did not stop the Spanish monarch from continuing his visit a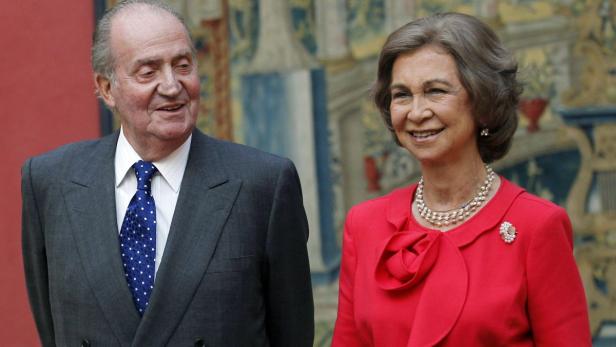 King Juan Carlos of Spain, 2nd left shares a light moment with Spains Queen Sofia after a special session of Parliament to mark 25 years since King Juan Carlos became Head of State following the death of former dictator General Francisco Franco in 1975. F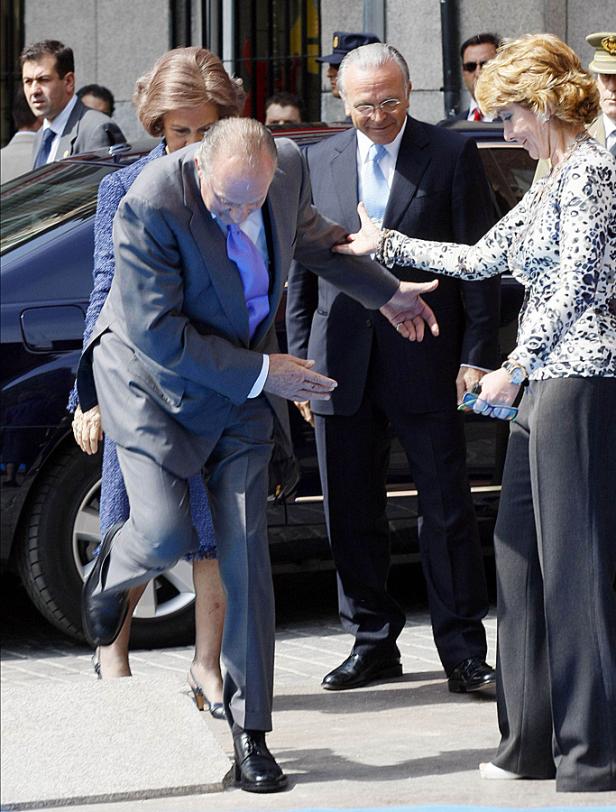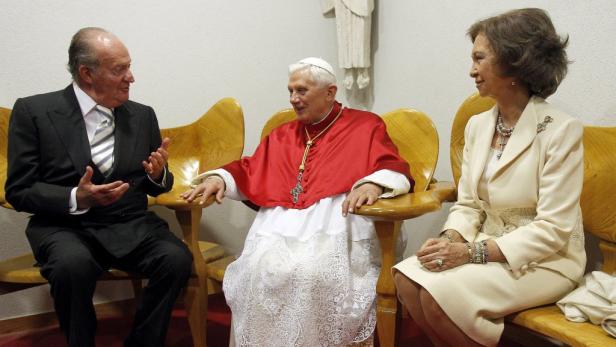 Pope Benedict XVI meets with Spains King Juan Carlos and Queen Sofia after arriving at the Sagrada Familia temple in Barcelona, November 7, 2010. Pope Benedict attacked abortion and gay marriage, recently legalised in Spain, in a Mass to consecrate Barcel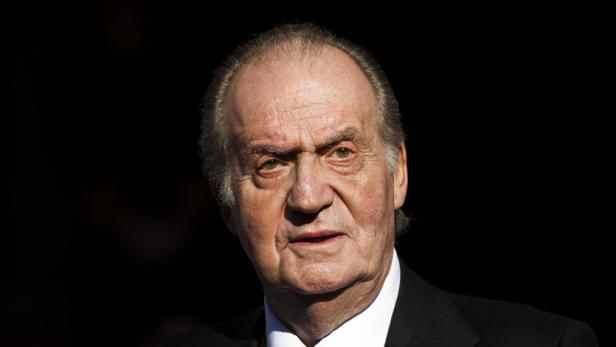 dapdSpains King Juan Carlos leaves after the official opening of the Parliament, in Madrid, Tuesday, Dec. 27, 2011. (Foto:Daniel Ochoa de Olza/AP/dapd)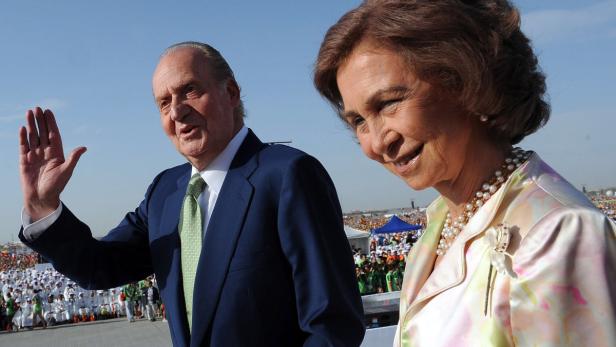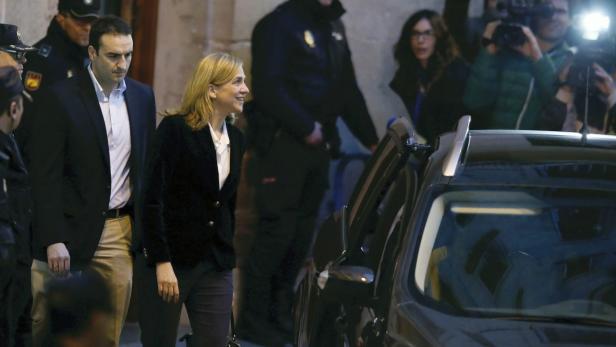 Spain's Princess Cristina, daughter of King Juan C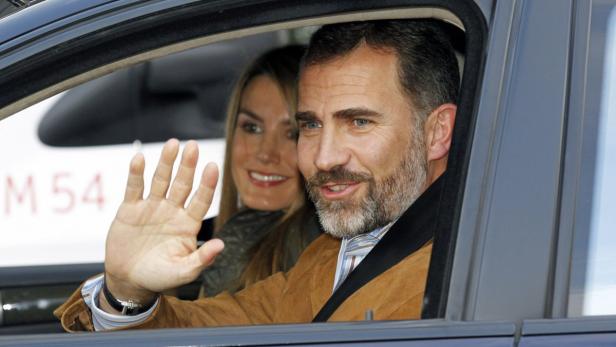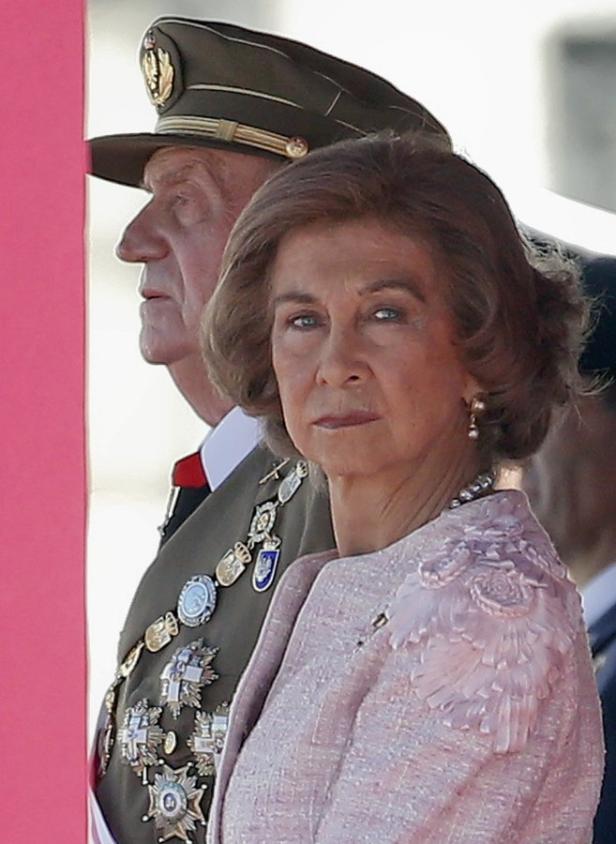 Spain's King Juan Carlos and Queen Sofia attend a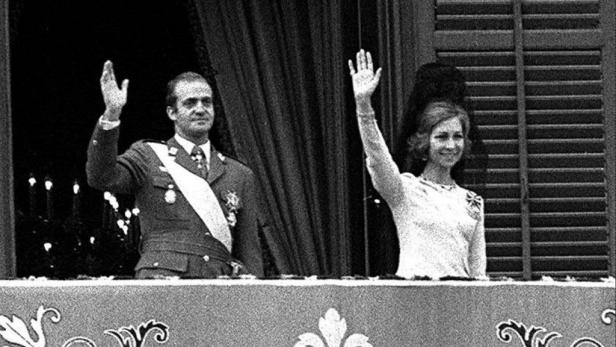 epa00579622 (FILES) Picture dated on 22 November 1975 of Spanish King Juan Carlos I (L) and his wife, the Queen Sofia, greeting spaniards in the balcony of the Royal Palace, after his proclamation as King of Spain, in Madrid, Spain. The 30th anniversay of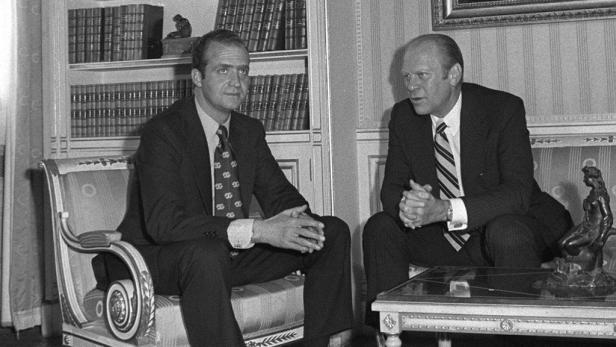 EPAepa00892066 (FILES) This file photograph dated 31 May 1975 shows Spains current King Juan Carlos, then Prince of Spain, (L) chatting with US President Gerald R. Ford at la Moncloa Palace, in Madrid. Gerald R Ford, the 38th and only unelected president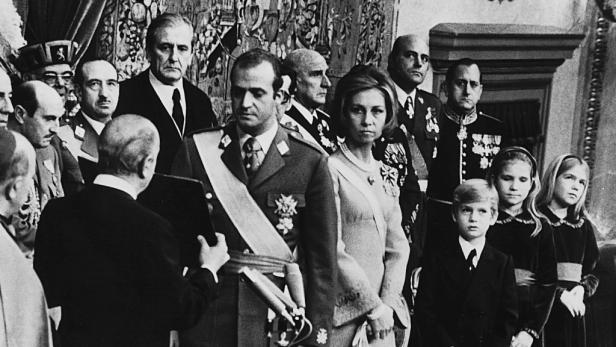 A file picture dated 22 November 1975 shows Spains King Juan Carlos (C left) and Queen Sophia (C right) during the proclamation ceremony. Young Prince Felipe, Princess Elena and Princess Cristina (from left) are standing next to Queen Sophia. Spain this w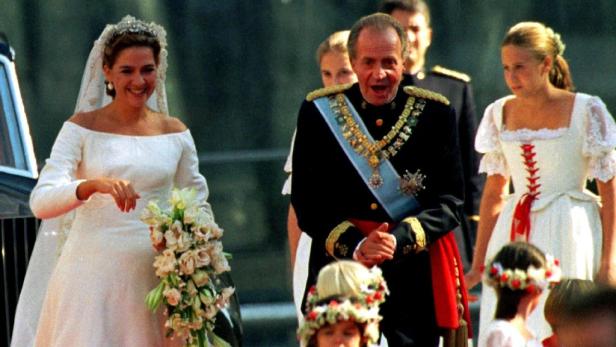 The Spanish Infanta, Princess Cristina (on left) looks on laughingly as her father King Juan Carlos tries to attract the attention of the young bridesmaids outside Barcelona Cathedral 04 OCT moments before he escorted her into the cathedral for her weddin
Wir würden hier gerne eine Newsletter Anmeldung zeigen. Leider haben Sie uns hierfür keine Zustimmung gegeben. Wenn Sie diesen anzeigen wollen, stimmen sie bitte Piano Software Inc. zu.
Jederzeit und überall top-informiert
Uneingeschränkten Zugang zu allen digitalen Inhalten von KURIER sichern: Plus Inhalte, ePaper, Online-Magazine und mehr. Jetzt KURIER Digital-Abo testen.