Kate und William mit Baby George und Hund
Im Garten der Familie Middleton posierten die stolzen Eltern mit ihrem "Royal Baby".
Seinen ersten großen Presseauftritt hatte Prinz George von Cambridge schon am Tag nach seiner Geburt. Doch dann war vier Wochen lang nichts von ihm zu sehen und kaum etwas zu hören. In der Nacht zum Dienstag gab das Königshaus aktuelle Bilder frei: Diesmal war kein Profifotograf am Werk, sondern der stolze Opa, Michael Middleton. Er hat in seinem Garten in Bucklebury das Bild von Prinz William und Herzogin Kate mit ihrem vier Wochen alten Sohn George samt Hund Lupo gemacht.
Windeln und andere Herausforderungen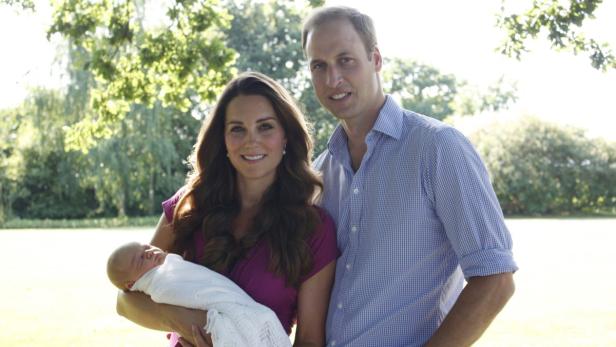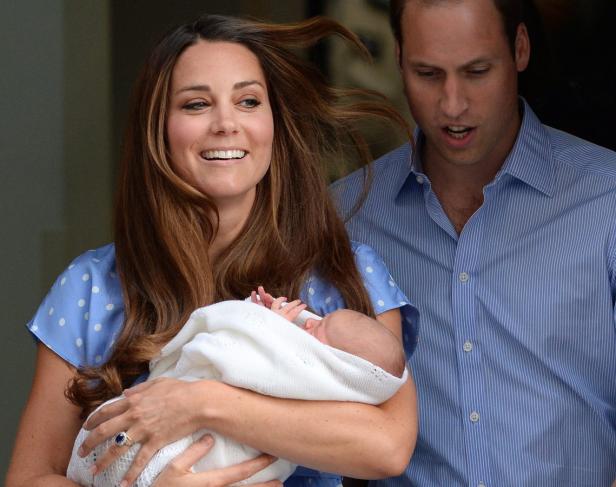 This July 23, 2013 file photo shows Britain's Prin…
FILE - In this Tuesday, July 23, 2013 file photo, …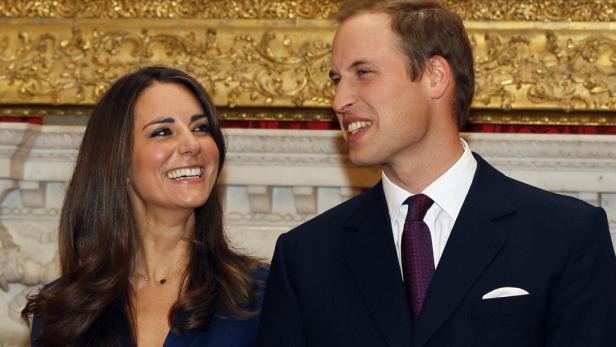 dapdARCHIV: Prinz William Duke of Cambridge und Kate Middleton, jetzige Duchess of Cambridge, stehen im St. Jamess Palace in London waehrend der Bekanntgabe ihrer Verlobung nebeneinander (Foto vom 16.11.10). Die britische Regierung plant eine Aenderung de
Prince William, Catherine Middleton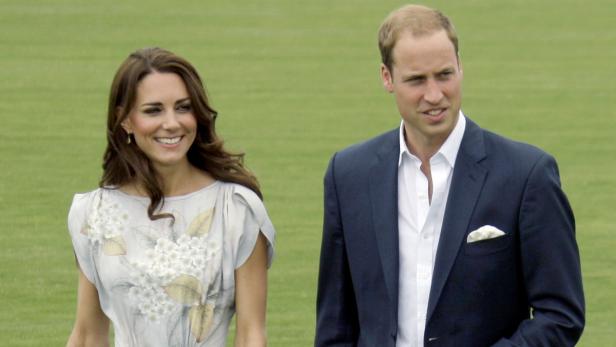 dapdARCHIV: Prinz William und Kate, der Duke und die Duchess of Cambridge, bei einem Wohltaetigkeits-Polo-Match im Santa Barbara Polo & Racquet Club in Carpinteria,if. (Foto vom 09.07.11). Die britische Regieegierung plant eine Aenderung der Thronfolge zu
FILE - This is a Feb 24 1981 file photo of Britai…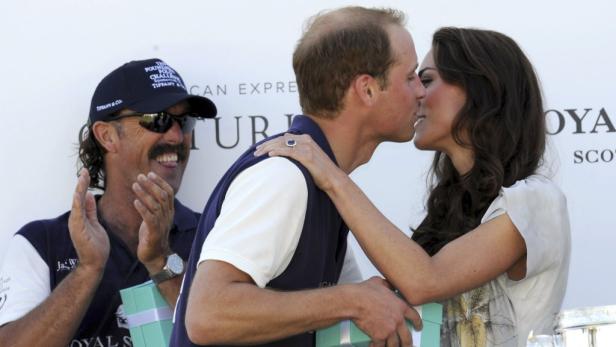 REUTERSCatherine, Duchess of Cambridge, kisses her husband Britains Prince William as his teammate Santi Trotz (L) claps while she presents awards following a polo match at the Santa Barbara Polo and Racquet Club for a charity event held in support of the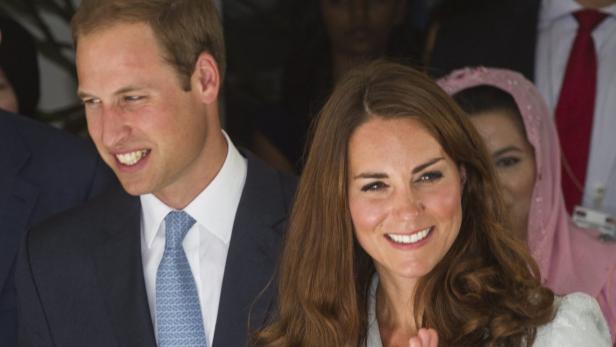 William und Kate werden Eltern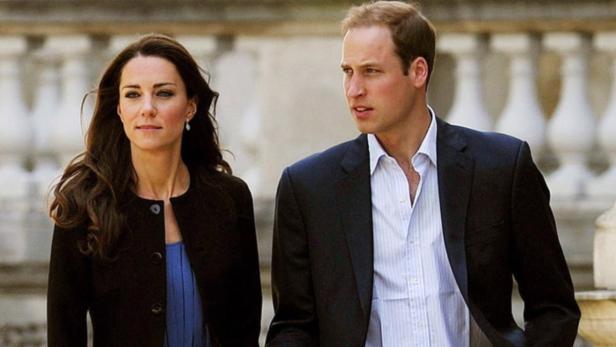 William und Kate werden Eltern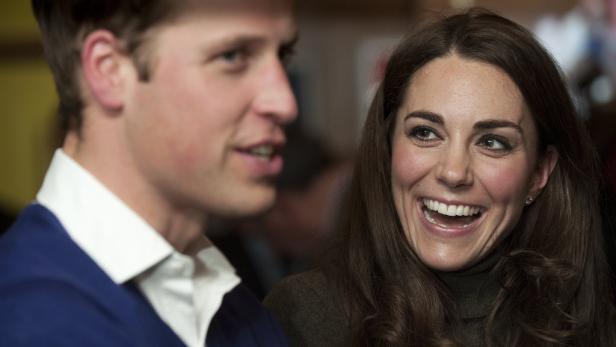 dapdBritains Prince William, Duke of Cambridge and his wife Kate, Duchess of Cambridge, attend a reception during a visit to Centrepoints Camberwell Foyer in London on Wednesday, Dec. 21, 2011. The national charity, Centrepoint, provides housing and sup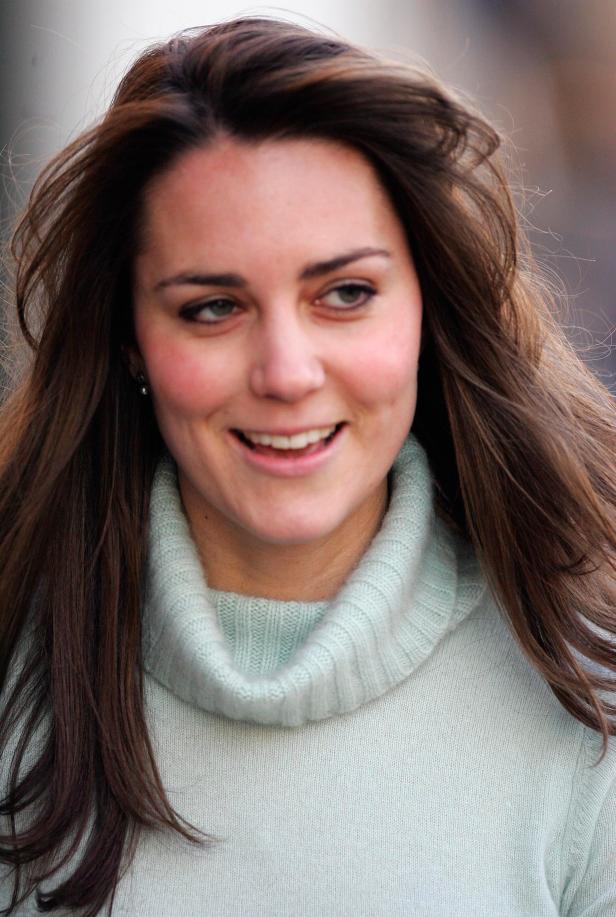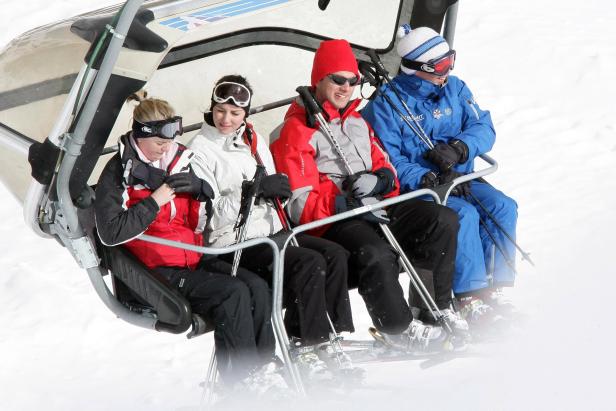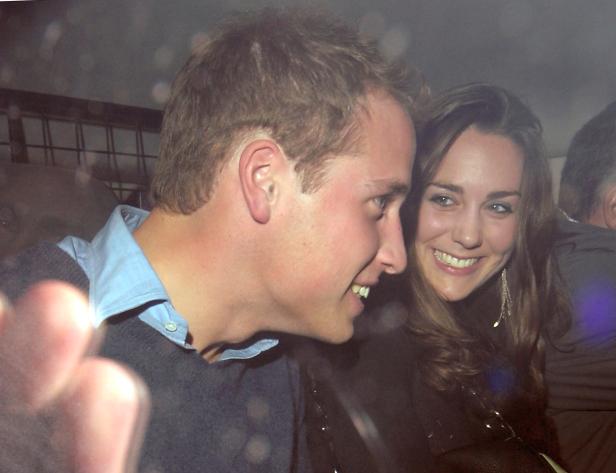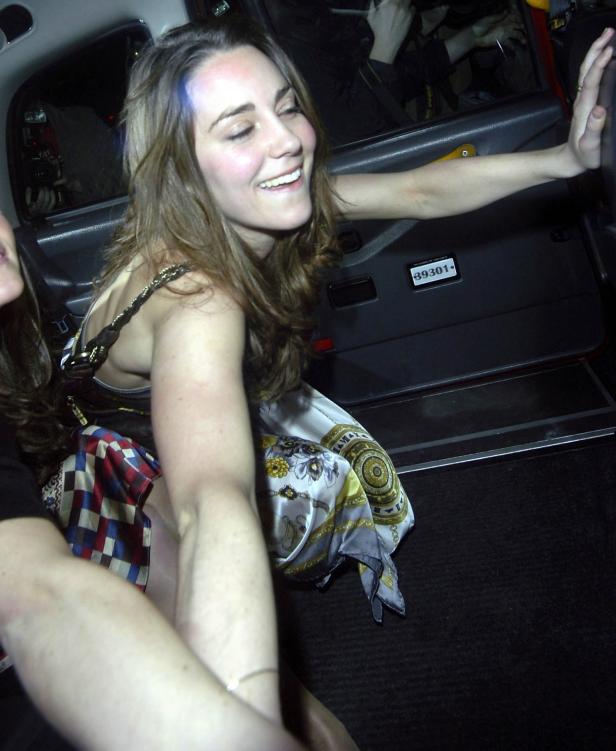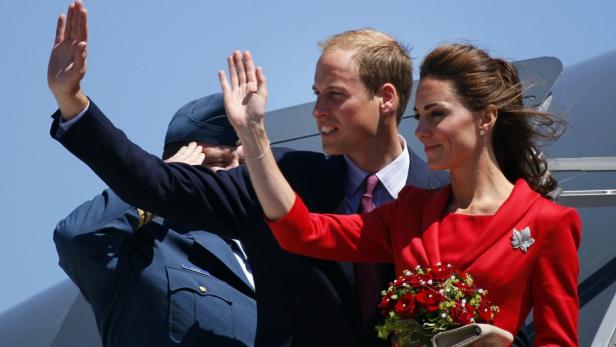 dapdPrince William and Kate, the Duke and Duchess of Cambridge wave from their plane before departing from their cross-Canada tour in Calgary, Alberta, Canada on Friday July 8, 2011. (Foto:The Canadian Press, Jeff McIntosh/AP/dapd)
Kopie von AP Kate Middleton, girlfriend of Britain Prince William
FILE - This is a Thursday, Dec. 6, 2012 file phot…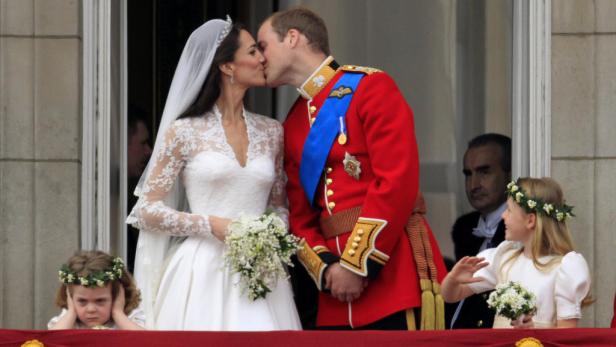 dapdFOR USE AS DESIRED, YEAR END PHOTOS - FILE -In this April 29, 2011 file photo, Britains Prince William kisses his wife Kate, Duchess of Cambridge, as bridesmaid Grace van Cutsem, left, covers her ears on the balcony of Buckingham Palace after the Roya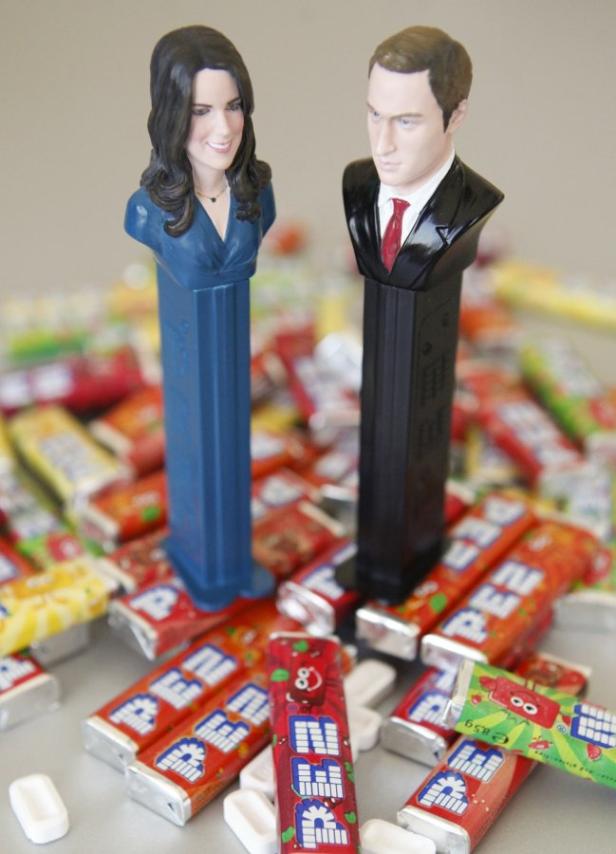 A picture shows commemorative Pez dispensers to ce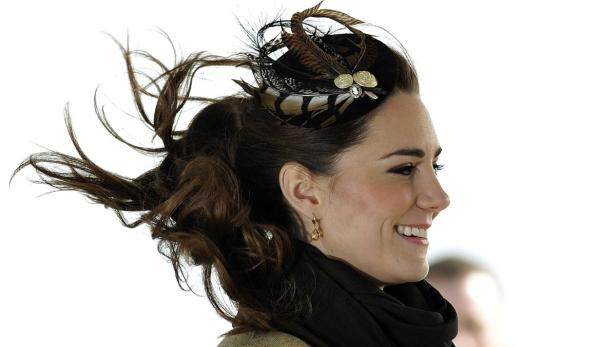 File photograph shows the wind blowing as Britain'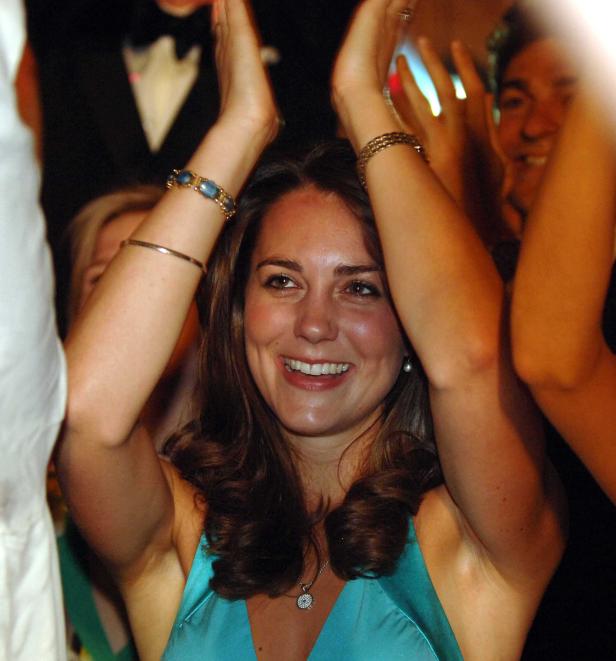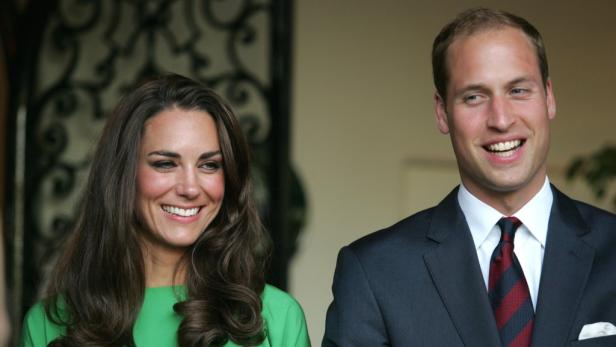 dapdPrince William and Kate, the Duke and Duchess of Cambridge, look on during a private reception at the British Consul-Generals residence in Los Angeles, Friday, July 8, 2011. (Foto:Matt Baron, Pool/AP/dapd)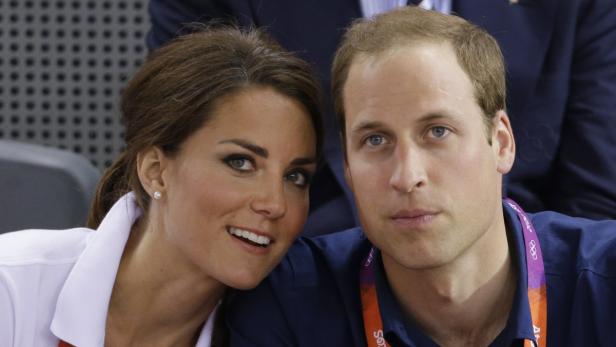 dapdPrince William, right, and wife Kate, Duke and Duchess of Cambridge, watch track cycling at the velodrome during the 2012 Summer Olympics, Thursday, Aug. 2, 2012, in London. (Foto:Matt Rourke/AP/dapd)
Am Montag zeigte CNN auch Ausschnitte aus dem ersten Interview mit Prinz William (31) nach der Geburt seines Sohnes. Der kleine Prinz könne ein "ziemlicher Frechdachs sein", schmunzelt der stolze Papa. "Er wächst rasant. Aber er ist ein kleiner Kämpfer. Er zappelt viel herum, und er geht auch nicht gern schlafen", erzählt der übermüdete Jungvater. Mit einem Augenzwinkern gesteht er, dass er sich auf die Rückkehr in den Job freut, weil er dann mehr Schlaf bekommt. Er habe sich verändert, so William: "Die vergangenen Wochen waren eine ganz neue emotionale Erfahrung. Ich hätte nie gedacht, dass ich mal so fühlen würde."
Die Royals einmal anders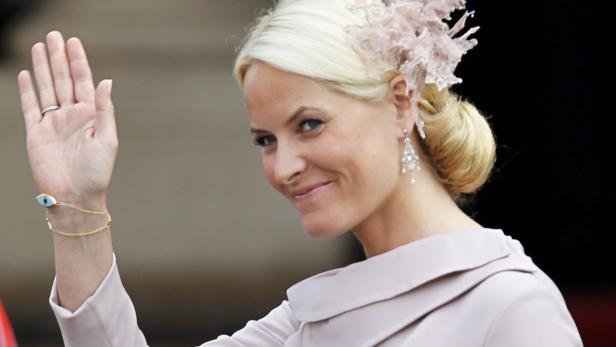 Norway's Princess Mette Marit leaves Hotel de Pari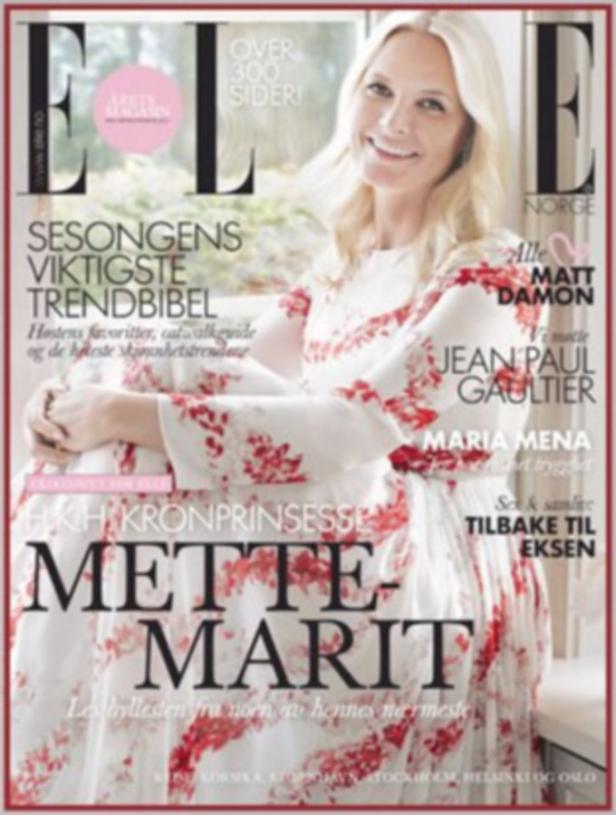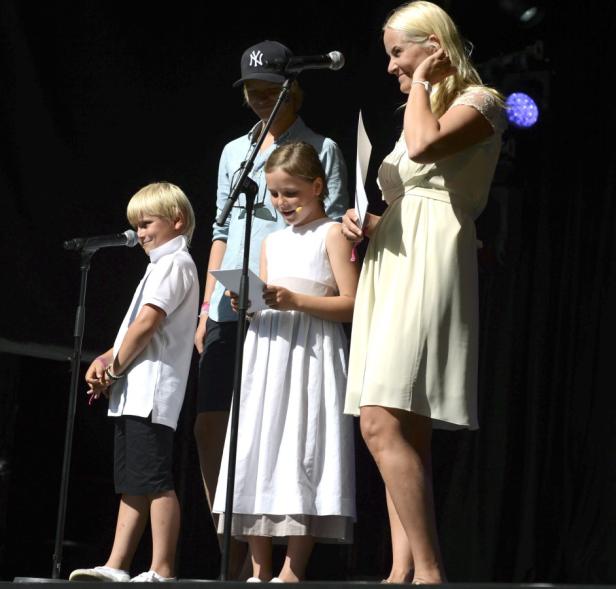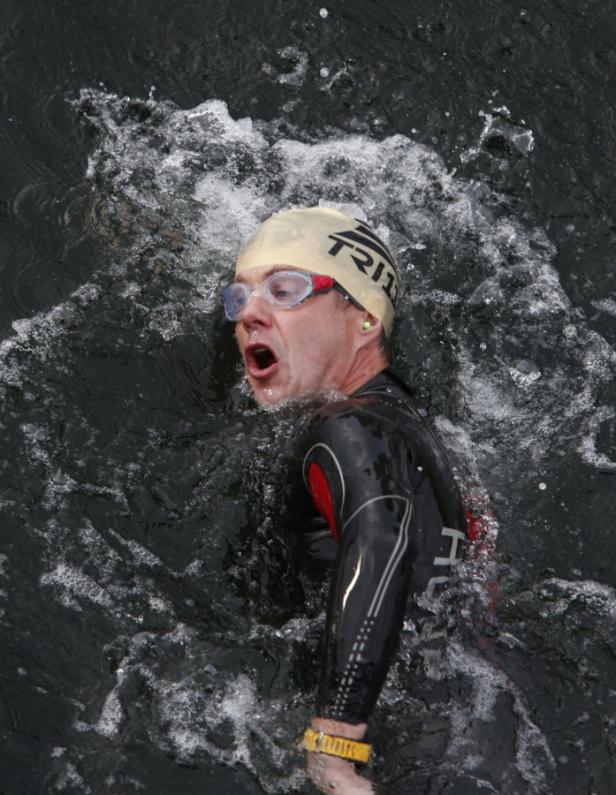 DENMARK ROYALTY TRIATHLON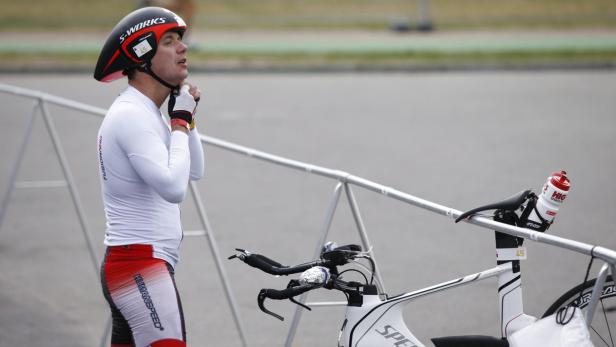 DENMARK ROYALTY TRIATHLON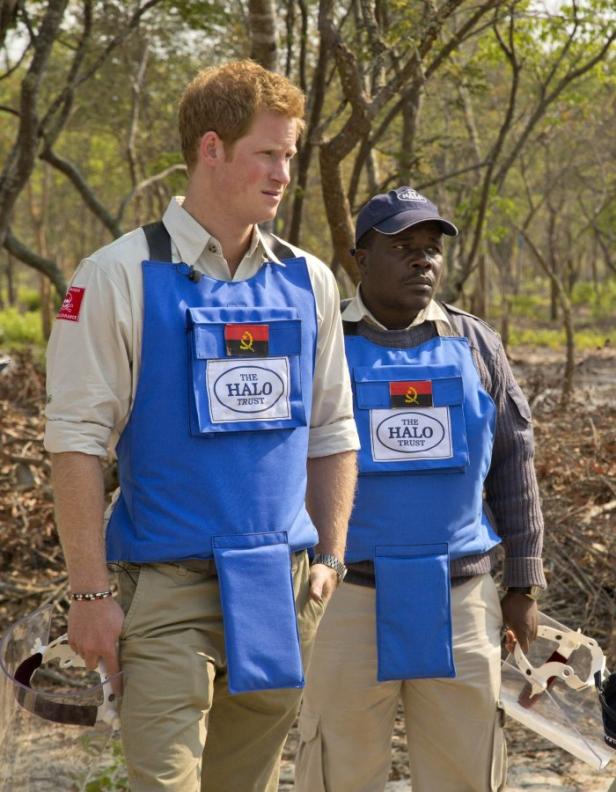 Handout photograph of Britain's Prince Harry being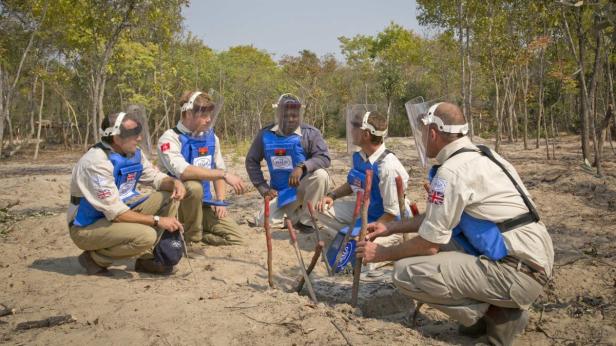 Handout photograph of Britain's Prince Harry speak
Wir würden hier gerne eine Newsletter Anmeldung zeigen. Leider haben Sie uns hierfür keine Zustimmung gegeben. Wenn Sie diesen anzeigen wollen, stimmen sie bitte Piano Software Inc. zu.
Jederzeit und überall top-informiert
Uneingeschränkten Zugang zu allen digitalen Inhalten von KURIER sichern: Plus Inhalte, ePaper, Online-Magazine und mehr. Jetzt KURIER Digital-Abo testen.