Missgeschicke und Hoppalas: Kuriose Sportler-Verletzungen
Beim Gasgeben, Spielen, Angeln oder Duschen. Selbst am Weg zum Klo: Sportler können sich überall verletzen.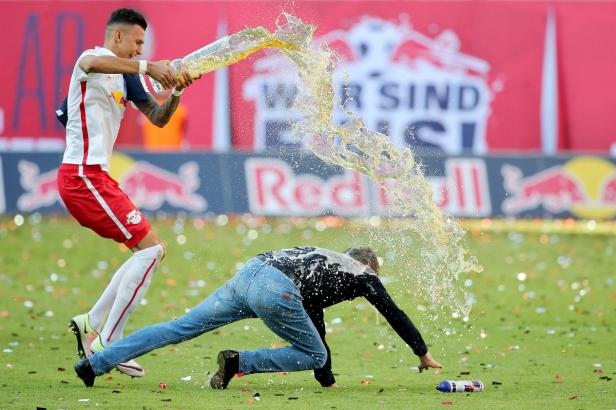 RB Leipzig - Karlsruher SC
Leipzig's Davie Selke, right, gives a beer shower …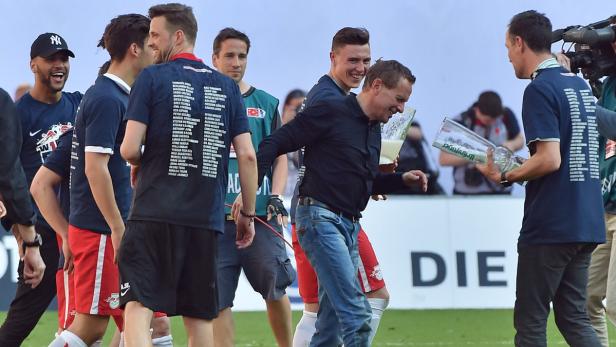 RB Leipzig - Karlsruher SC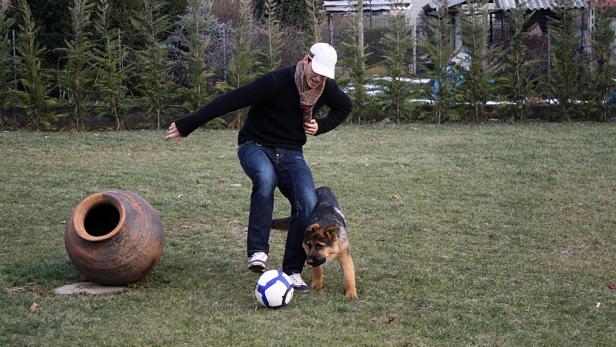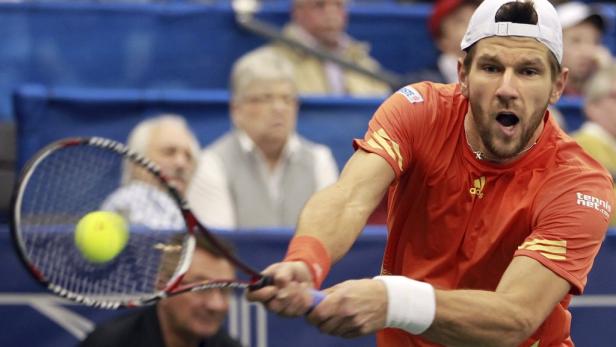 ReutersJurgen Melzer of Austria hits a return to Radek Stepanek of the Czech Republic during their Memphis Open mens singles match in Memphis, Tennessee February 25, 2012. REUTERS/Nikki Boertman (UNITED STATES - Tags: SPORT TENNIS)
APStuttgarts Mario Gomez, right, gets medical treatment during the German first soccer division match between VfB Stuttgart and VfL Wolfsburg at the Gottlieb-Daimler stadium in Stuttgart, southwestern Germany, on Saturday, March 10, 2007. (AP Photo/Thomas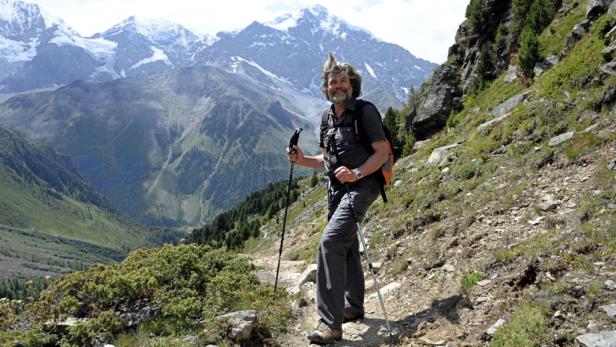 dapdBergsteiger Reinhold Messner posiert am Dienstag (02.08.11) auf einem Wanderweg vorm Ortlermassiv in der Naehe von Sulden in Suedtirol. Bundeskanzlerin Angela Merkel (CDU) verbringt ihren Sommerurlaub in Suedtirol, bei dem Sie auch Reinhold Messner ge
APLindsey Vonn, of the United States, shows her right arm as she meets the media at the World Alpine Ski Championships in Val dIsere, France, Thursday, Feb. 12, 2009. American Lindsey Vonn, the worlds Super-G and downhill champion, is recovering from surg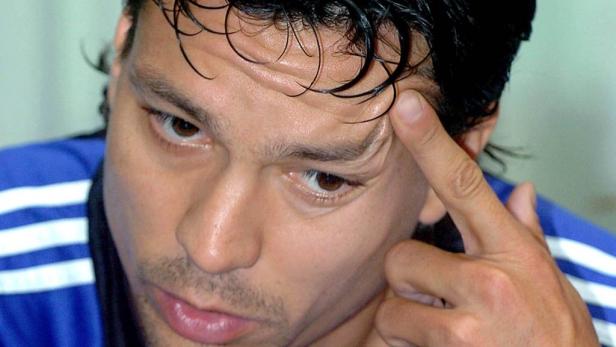 Finlands national soccer team striker Jari Litmanen listens to journalists questions in Skopje August 16, 2005, a day before the World Cup group one qualifying soccer match against Macedonia. REUTERS/Ognen Teofilovski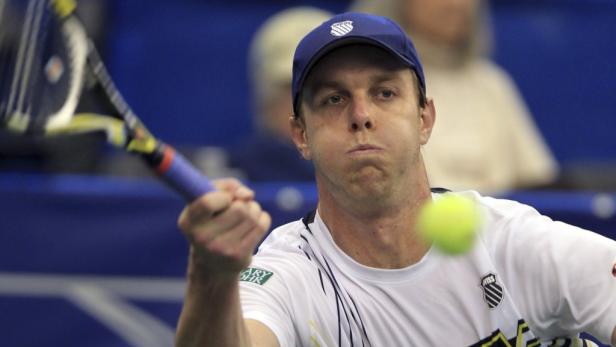 ReutersSam Querrey of the U.S. hits a return to Radek Stepanek of the Czech Republic during their Memphis Open mens singles match in Memphis, Tennessee February 24, 2012. REUTERS/Nikki Boertman (UNITED STATES - Tags: SPORT TENNIS)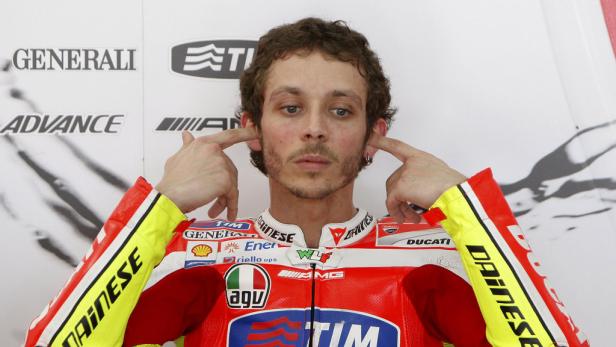 dapdMotoGP rider Valentino Rossi of Italy adjusts his ear plugs during the MotoGP pre-season test at Sepang International Circuit in Sepang, Malaysia, Tuesday, Feb. 28, 2012. (Foto:Lai Seng Sin/AP/dapd)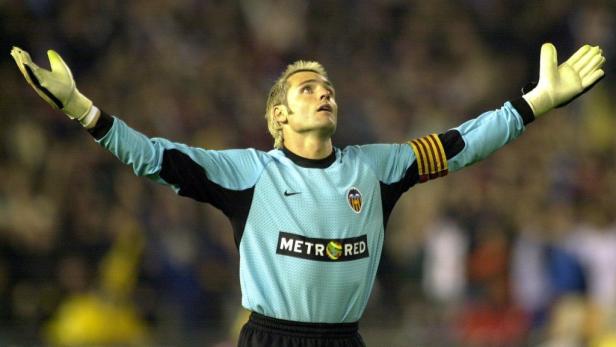 V13 - 20020321 - VALENCIA, VALENCIA, SPAIN : Valencias goalkeeper Santiago Canizares is dejected after losing against Inter Milan during their UEFA Cup quarter final, second leg soccer match at Mestalla stadium in Valencia Thrusday 21 March 2002. The Ital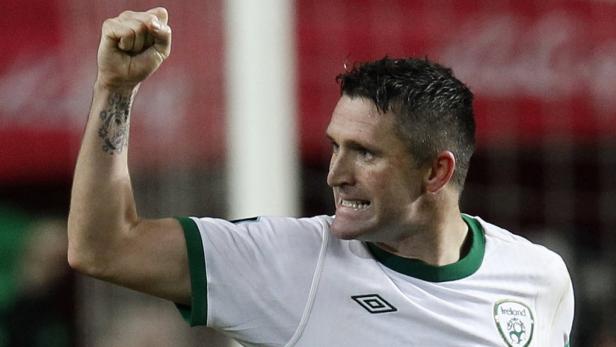 REUTERSIrelands Robbie Keane celebrates his first goal against Estonia during their Euro 2012 playoff soccer match at the A Le Coq Arena in Tallinn November 11, 2011. REUTERS/Eddie Keogh (ESTONIA - Tags: SPORT SOCCER)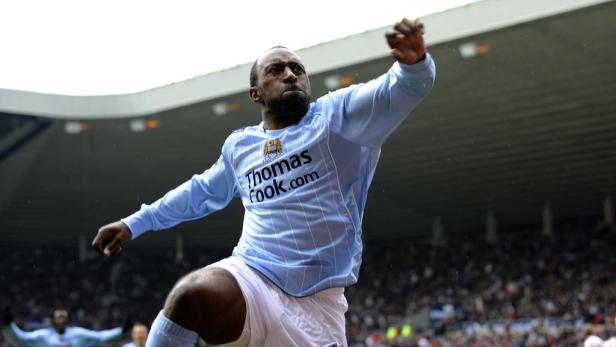 REUTERSManchester Citys Darius Vassell celebrates his winning goal against Sunderland in their English Premier League soccer match at the Stadium of Light in Sunderland, northern England April 12, 2008. REUTERS//Russell Cheyne (BRITAIN)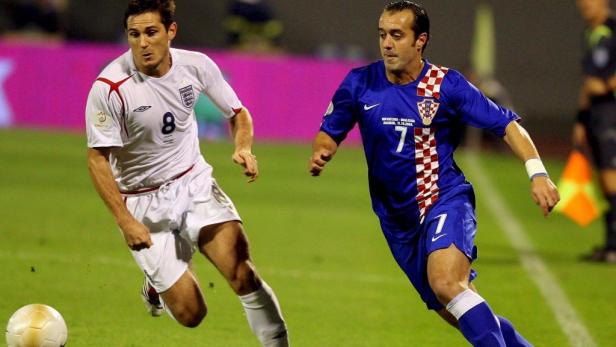 EPAepa00838432 England midfielder Frank Lampard (L) is challenged by Milan Rapaic (R) of Croatia during their EURO 2008 qualifying soccer match in Zagreb, Croatia, Wednesday 11 October 2006. EPA/ANTONIO BAT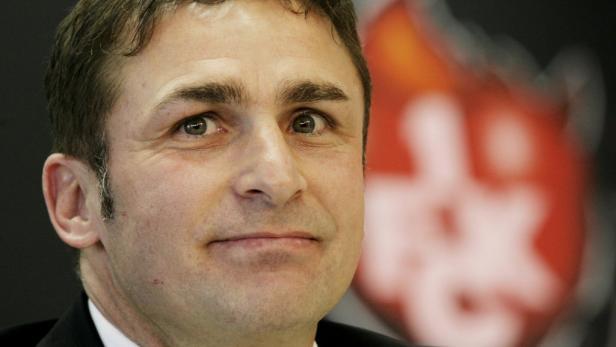 dapdARCHIV: Fussball, 2. Bundesliga, Pressekonferenz, 1. FC Kaiserslautern, Fritz-Walter Stadion, Kaiserslautern: Der Vorstandsvorsitzende Stefan Kuntz (Foto vom 08.04.08). Kuntz hat seinen Vertrag beim Bundesligisten vorzeitig um weitere drei Jahre bis D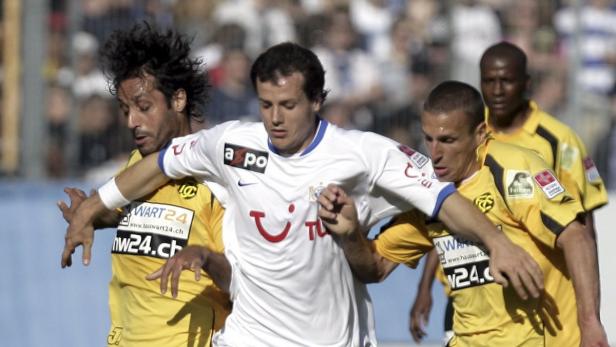 FC Zurich's (FCZ) Xavier Margairaz fights for the
Ben Roethlisberger, Alan Faneca, Larry Foote, Kend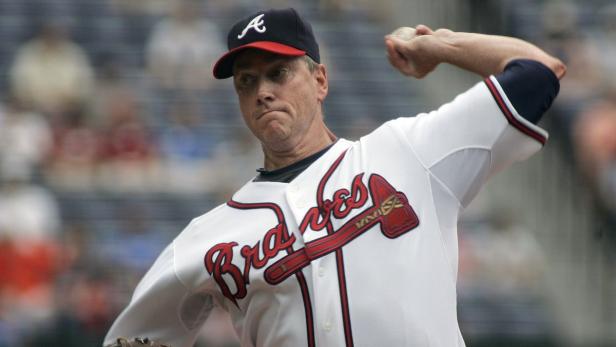 File photo of Braves starting pitcher Glavine thro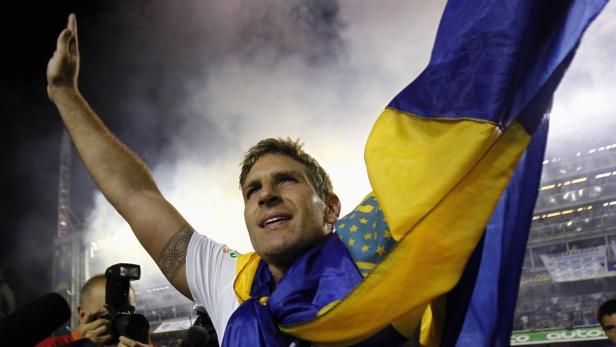 Former Boca Juniors' soccer player Palermo acknowl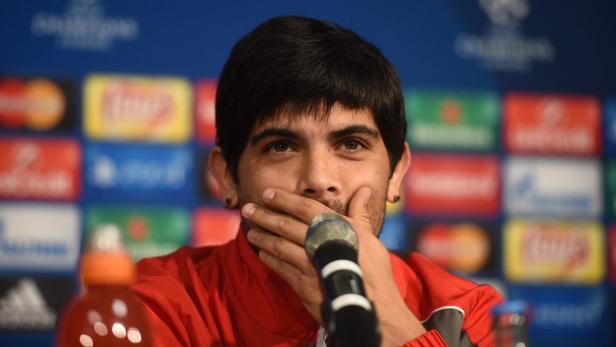 GERMANY SOCCER UEFA CHAMPIONS LEAGUE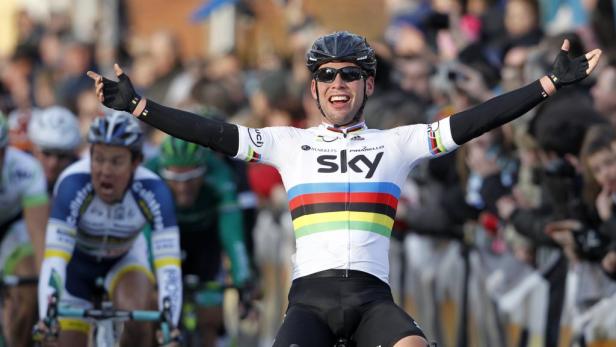 REUTERSTeam Sky rider Mark Cavendish of Britain celebrates as he wins the Kuurne-Brussels-Kuurne cycling race in Kuurne February 26, 2012. REUTERS/Francois Lenoir (BELGIUM - Tags: SPORT CYCLING)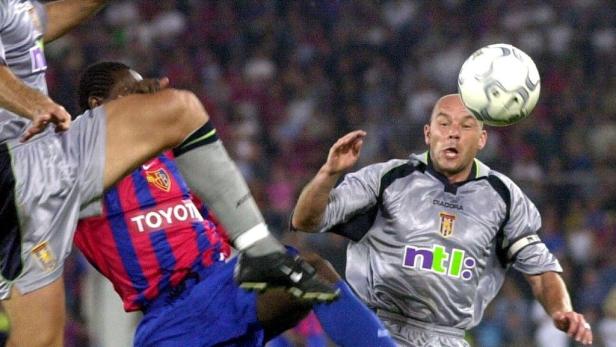 KEYSTONEEnglish team Aston Villas Alpay Ozalan, left, is kicking the ball by Swiss team FC Basels Jean-Michel Tchouga, center, and Villas Alan Wright, right, during their UEFA Intertoto Cup final, first leg match FC Basel versus FC Aston Villa in Basel, S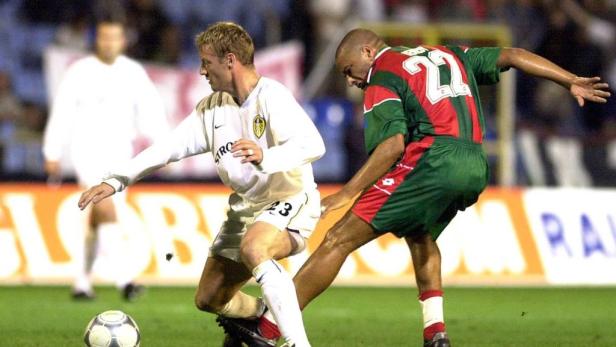 ILHAPRESSLeeds Uniteds David Batty, left, fights for the ball with Maritimos Daniel Kenedy during their UEFA Cup first round soccer match, Thursday, Sept. 20 2001, in Funchal, Madeira island, Portugal. (AP Photo)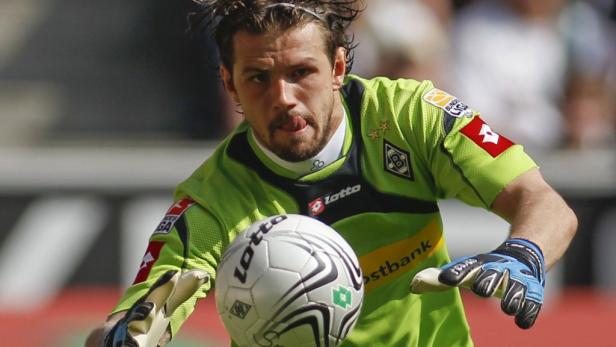 REUTERSBorussia Moenchengladbachs Logan Bailly reaches for a ball during the German Bundesliga soccer match against Bayern Munich in Moenchengladbach April 24, 2010. REUTERS/Ina Fassbender (GERMANY - Tags: SPORT SOCCER) ONLINE CLIENTS MAY USE UP TO SIX IM
APEnglands goalie David Seaman looks back as the ball goes into the goal on a shot from Brazils Ronaldinho during the second half in their 2002 World Cup quarterfinal match, Friday, June 21, 2002, in Shizuoka, Japan. (AP Photo/David Guttenfelder)
Wir würden hier gerne eine Newsletter Anmeldung zeigen. Leider haben Sie uns hierfür keine Zustimmung gegeben. Wenn Sie diesen anzeigen wollen, stimmen sie bitte Piano Software Inc. zu.
Jederzeit und überall top-informiert
Uneingeschränkten Zugang zu allen digitalen Inhalten von KURIER sichern: Plus Inhalte, ePaper, Online-Magazine und mehr. Jetzt KURIER Digital-Abo testen.