Bayern München ist der wertvollste Klub
Laut dem Institut "Brand Finance" ist der Champions-League-Sieger die wertvollste Marke im Fußballgeschäft.
Newcastle United's Papiss Cisse, celebrates after …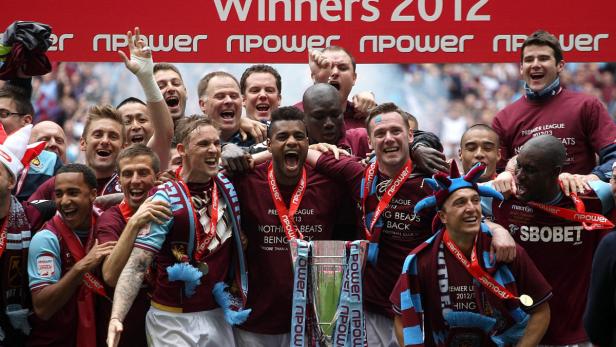 dapdWest Ham United team celebrate with the Championship Play-Off Trophy during the English Football League Championship Final at Wembley Stadium in London, Saturday May 19, 2012. West Ham striker Ricardo Vaz Te scored with three minutes remaining to take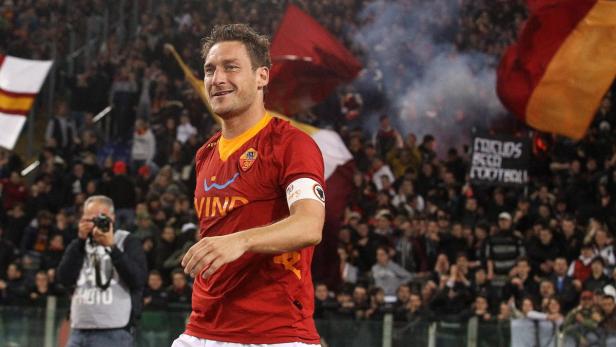 EPAepa03179124 Italian forward and captain of AS Roma, Francesco Totti celebrates after scoring the 2-1 during the Serie A soccer match between AS Roma and Udinese at the Olimpico stadium in Rome, Italy, 11 April 2012. EPA/ALESSANDRO DI MEO
Wolfsburg's Diego, left, gestures with Ricardo Rod…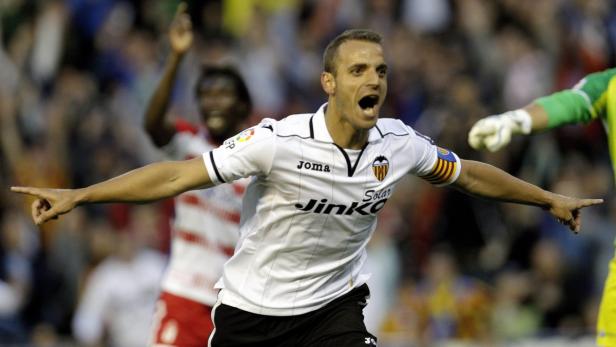 SPAIN SOCCER PRIMERA DIVISION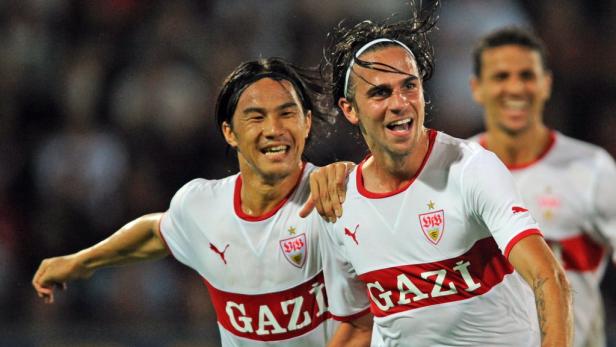 Harnik schoss seine Stuttgarter auf den dritten Tabellenplatz.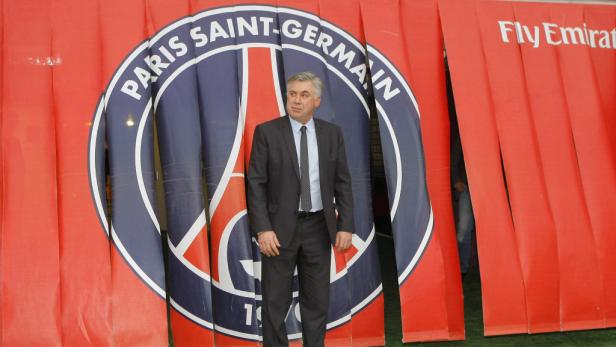 dapdParis Saint Germain (PSG) new coach Carlo Ancelotti poses after a press conference at the Parc des Princes stadium in Paris, Friday, Dec.30, 2011. Ancelotti led Milan to the Champions League title in 2003 and 2007, and guided Chelsea to the Premier L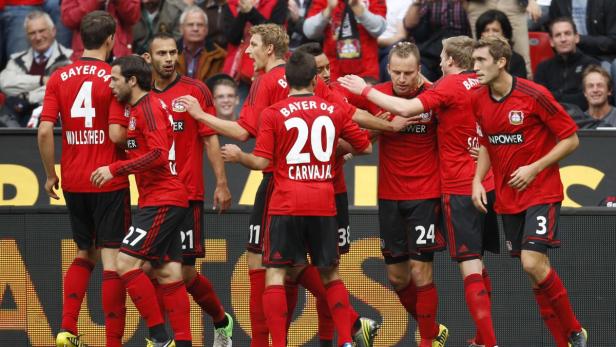 REUTERSBayer Leverkusens players celebrate a goal against Borussia Moenchengladbach during the German first division Bundesliga soccer match in Leverkusen September 23, 2012. REUTERS/Ina Fassbender (GERMANY - Tags: SPORT SOCCER) DFL RULES TO LIMIT THE ONL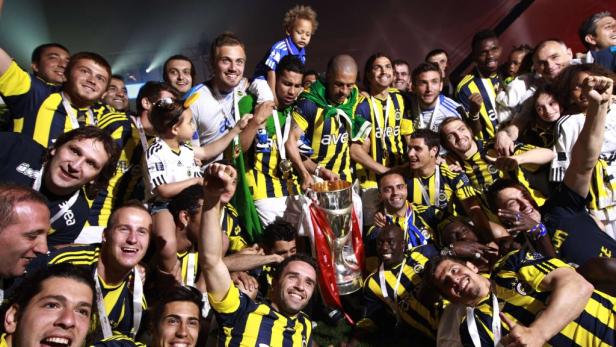 Fenerbahce will auch in der kommenden Saison - nach dem Play-off - über den Titel jubeln.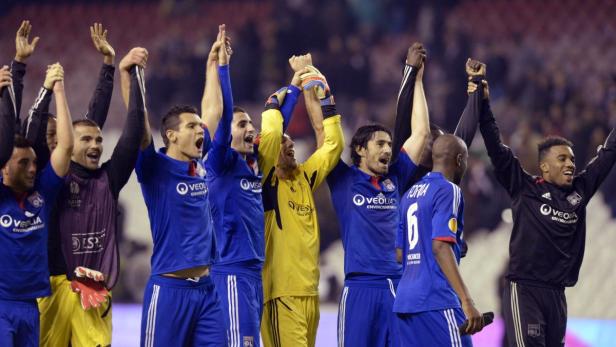 Olympique Lyon players celebrate their 2-3 victory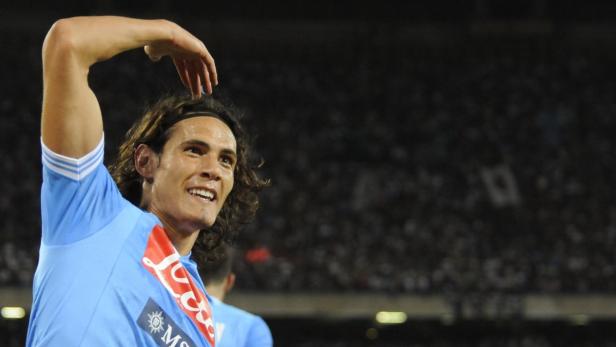 dapdNapolis Uruguayan striker Edinson Cavani celebrates after scoring a goal during an Italian Serie A soccer match between Napoli and Lazio at Naples San Paolo stadium, Italy, Wednesday, Sept. 26, 2012. (Foto:Salvatore Laporta/AP/dapd)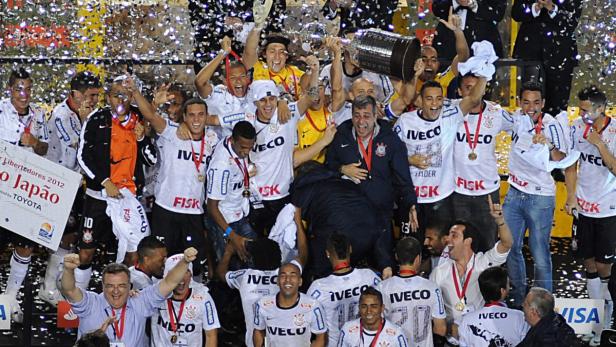 EPAepa03295926 Corinthians players celebrates with the trophy after the victory of the team against Boca Juniors in the Libertadores Cup final match at Pacaembu stadium in Sao Paulo, Brazil, 04 July 2012. EPA/REINALDO MARQUES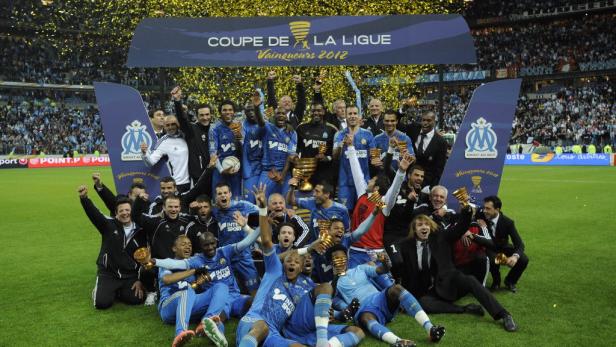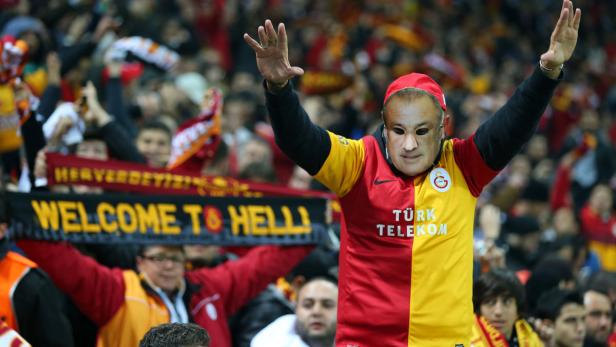 FUSSBALL - CL, Galatasaray vs Madrid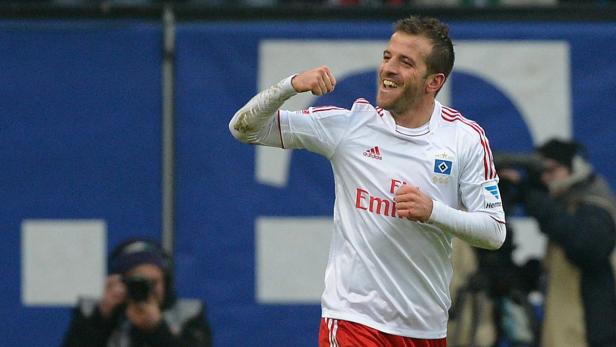 GERMANY SOCCER BUNDESLIGA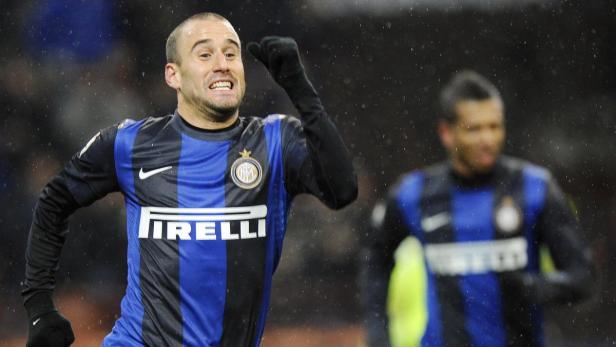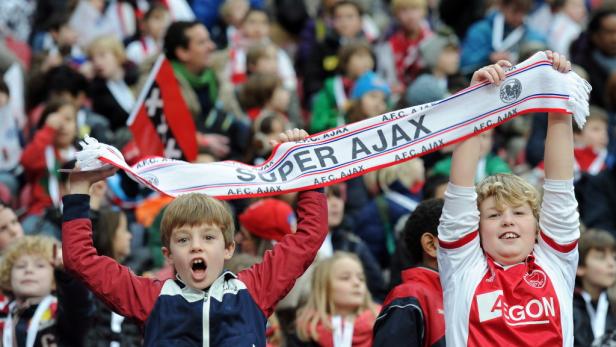 EPAepa03067194 Young fans watch the cup match of Dutch football club Ajax Amsterdam against football club AZ from Alkmaar on Thursday, Amsterdam, The Netherlands, 19 January 2012. After a spectator ran onto the field during the match on December 21, the m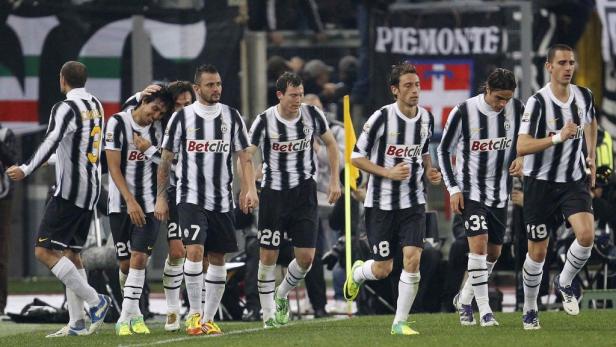 Spieler von Juventus Turin kurz nach einem Torjubel.
Tottenham Hotspur's Gareth Bale celebrates after s…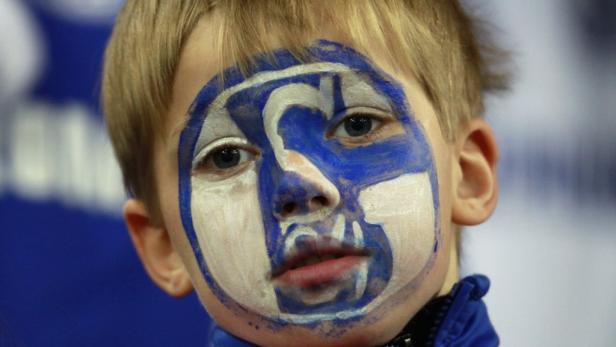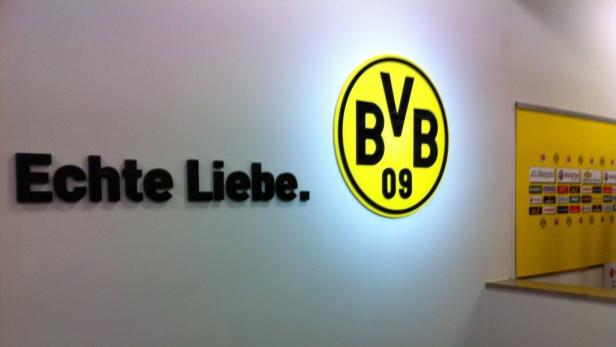 AC Milan's players celebrate at the end of a Serie…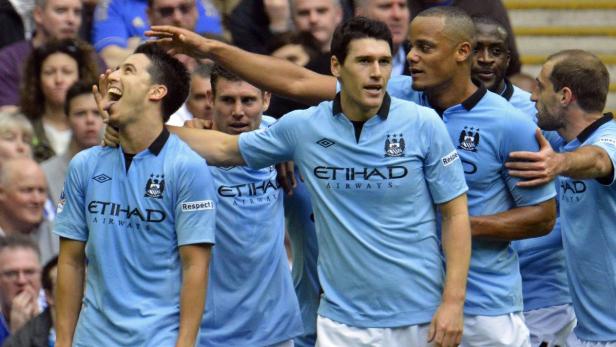 Manchester City's Nasri celebrates with teammates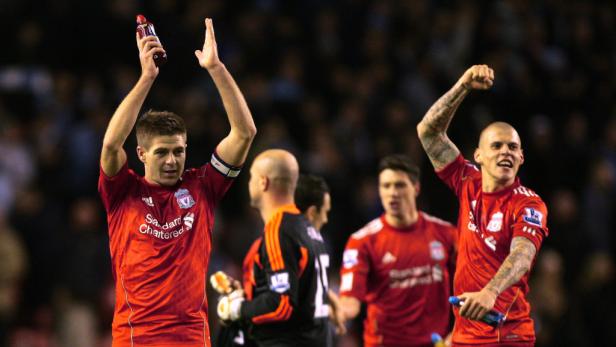 Liverpool-Spieler jubeln.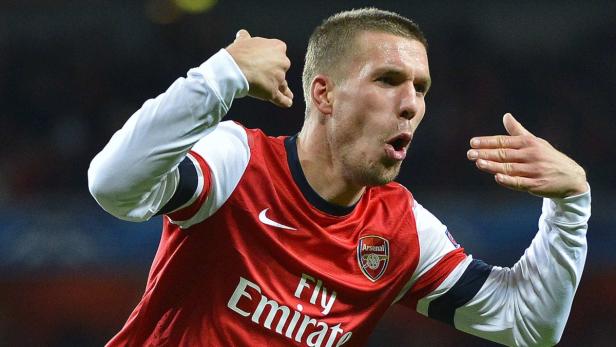 arsenal#-001_Reuters_TOBY MELVILLE.jpg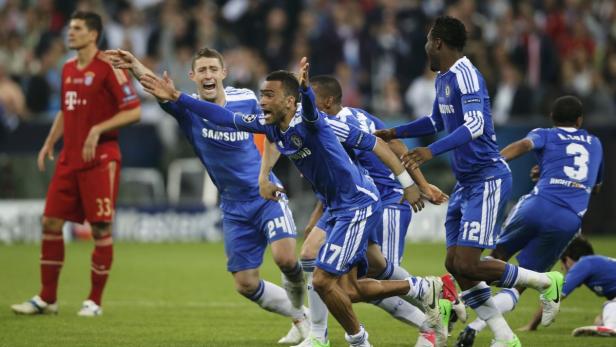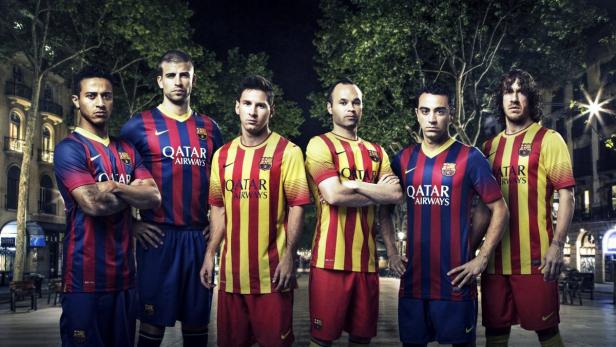 dapdReal Madrids Karim Benzema from France, left, celebrates with Gonzalo Higuain from Argentina after scoring against Malaga during the first leg of a round of 16 Copa del Rey soccer match at the Santiago Bernabeu stadium in Madrid Tuesday Jan. 3, 2012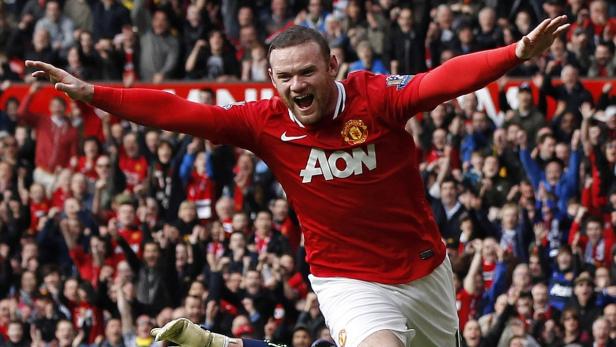 REUTERSManchester Uniteds Wayne Rooney celebrates after his goal during their English Premier League soccer match against West Bromwich Albion at Old Trafford in Manchester in a March 11, 2012 file photo. Manchester United Ltd, the worlds best-supported s
Bayern's Philipp Lahm holds up the trophy after wi…