Am Mittwoch beendete die Ex-Premierministerin ihren Hungerstreik. Der Fall kümmert in der Ukraine aber kaum jemanden.
APUkrainian opposition leader Viktor Yushchenko and his top ally Yulia Tymoshenko, right, sing the Ukrainian national anthem during a rally at Independence Square in downtown Kiev, Saturday Dec. 4, 2004.Buoyed by Fridays momentous Supreme Court ruling tha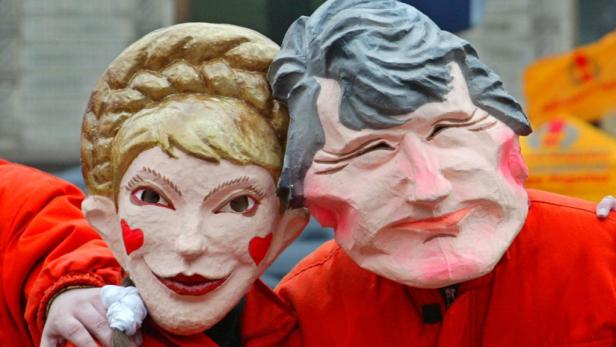 REUTERSStreet actors perform a parody of popular Ukrainian political leaders of "orange revolution" former Ukrainian Prime Minister Yulia Tymoshenko (L) and Ukrainian President Viktor Yushchenko in central Kiev, March 22, 2006. On Sunday Ukraines forty-fi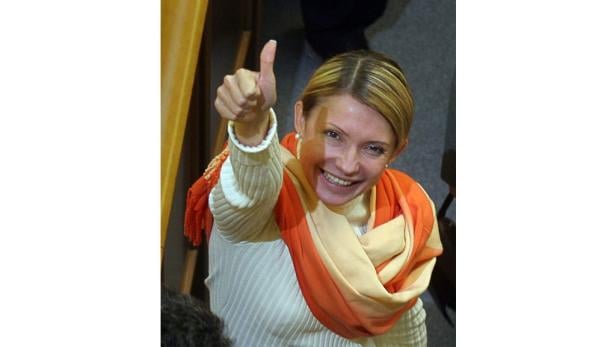 Ukrainian deputy Julia Tymoshenko, an ally of opposition presidential candidate Viktor Yushchenko wearing an orange campaign scarf, gestures after parliaments voting in favour of sacking the government during a parliamentary session in Kiev, December 1, 2
APOleksiy Hryn, 67, holds a portrait of Ukranian opposition leader Yulia Tymoshenko as he chants during a protest in front of the parliament in Kiev, Ukraine, Thursday, April 8, 2004. Some 800 people, mostly pensioners, stood in front of the parliament bu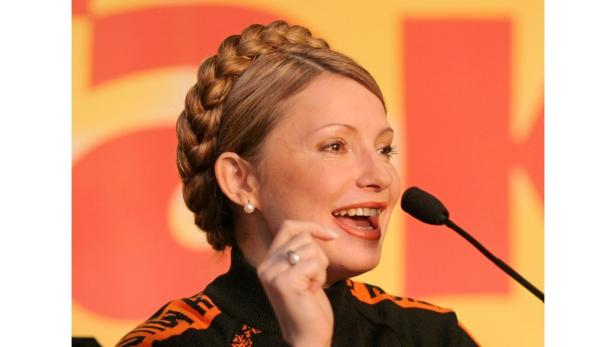 Ukrainian opposition firebrand Julia Tymoshenko, an ally of presidential candidate Viktor Yushchenko, delivers a speech at Yushchenkos headquarters in Kiev, December 26, 2004. Liberal challenger Yushchenko won a re-run of Ukraines rigged presidential elec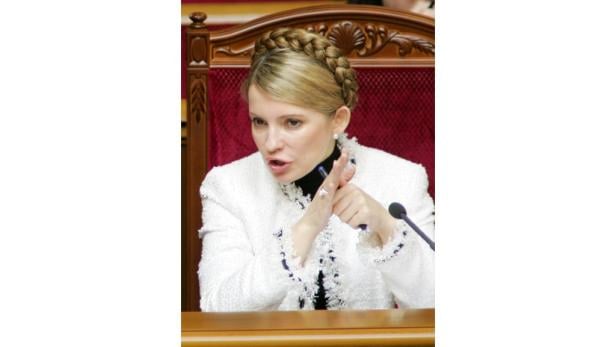 Ukraines Prime Minister Yulia Tymoshenko speaks during a special session at the parliament in Kiev, March 25, 2005. Ukrainian parliament started debates on a revised 2005 state budget. REUTERS/Gleb Garanich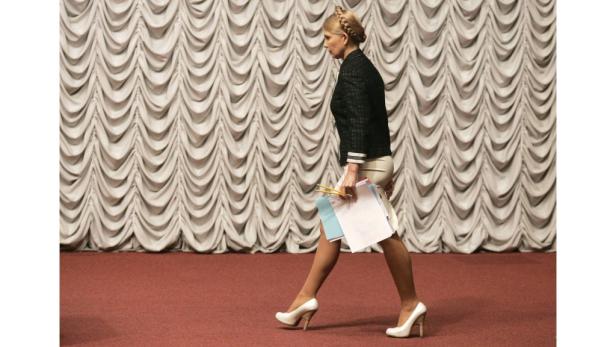 REUTERSUkrainian Prime Minister Yulia Tymoshenko walks during a news conference in Kiev September 8, 2008. Tymoshenko accused President Viktor Yushchenko on Saturday of putting his political ambitions before the national interest, adding to the bad blood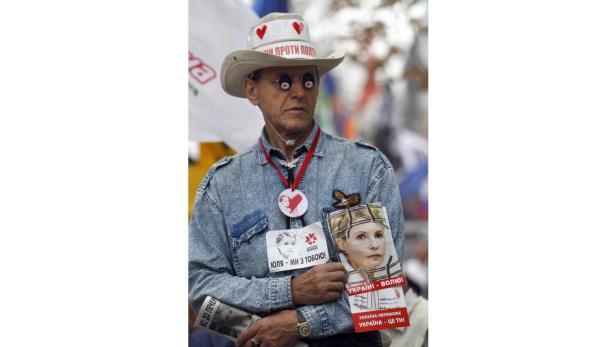 EPAepa02868210 Supporter of the former Ukrainian Prime Minister Yulia Tymoshenko holds her portrait during their protest at a tent camp in front of the Kiev Pecherskyi District Court, Ukraine, 16 August 2011. The Tymoshenko supporters continue their open-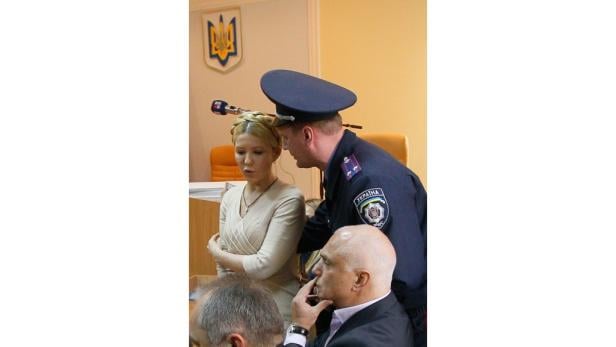 REUTERSAn Interior Ministry officer asks Ukrainian ex-prime minister Yulia Tymoshenko (L) to keep quiet while judge Rodion Kireyev reads the verdict, as her husband Oleksander Tymoshenko (R bottom) sits nearby, during a session at the Pecherskiy district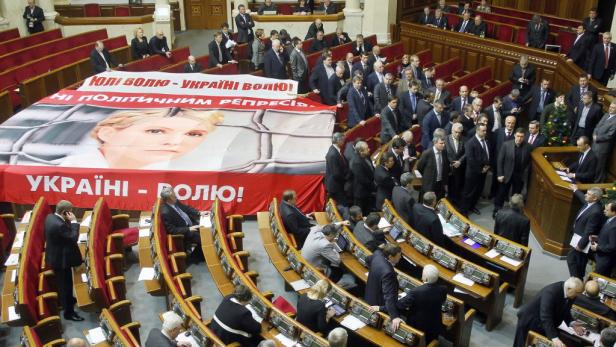 EPAepa03058211 Ukrainian opposition lawmakers hold a giant portrait of their leader Yulia Tymoshenko over their seats and shout slogan Freedom for Yulia during a Parliament s session in Kiev, Ukraine, 13 January 2012. Yulia Tymoshenko was sentenced to se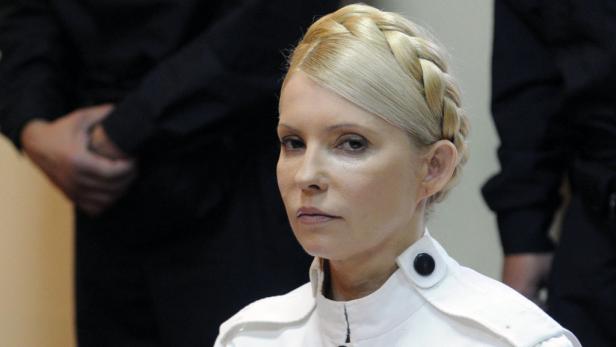 dapdARCHIV: Die fruehere ukrainische Ministerpraesidentin Julia Timoschenko sitzt waehrend einer Gerichtsverhandlung, in der sie sich wegen Amtsmissbrauchs verantworten muss, im Gerichtssaal des Petscherski-Gerichts in Kiew (Ukraine) (Foto vom 07.10.11).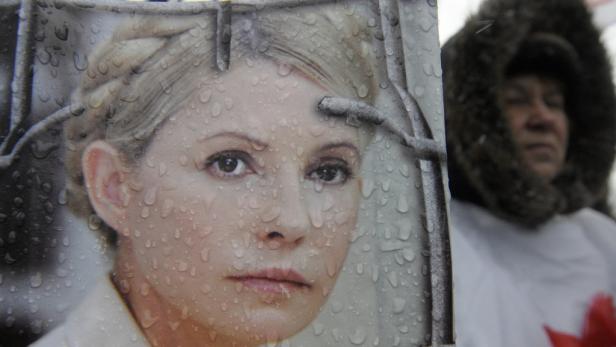 dapdA supporter of former Ukrainian Prime Minister Yulia Tymoshenko holds a posters outside the Appellate Court in Kiev, Ukraine, Tuesday, Dec. 20, 2011. The Kiev Court of Appeal continues consideration on the case of Timoshenko who in October was sentenc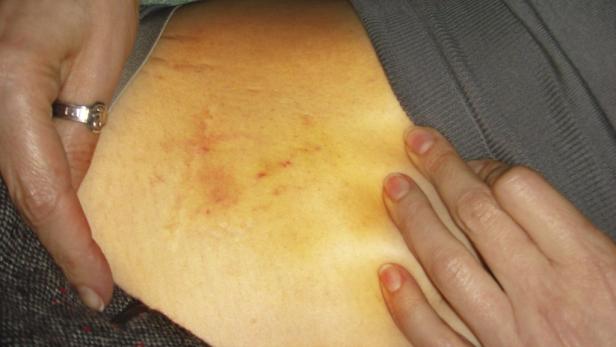 REUTERSREFILE - AMENDING RESTRICTIONSFormer Ukrainian Prime Minister Yulia Tymoshenko shows what she claims is an injury in the Kachanivska prison in Kharkiv, in this undated handout picture received by Reuters on April 27, 2012. Ukrainian President Vikto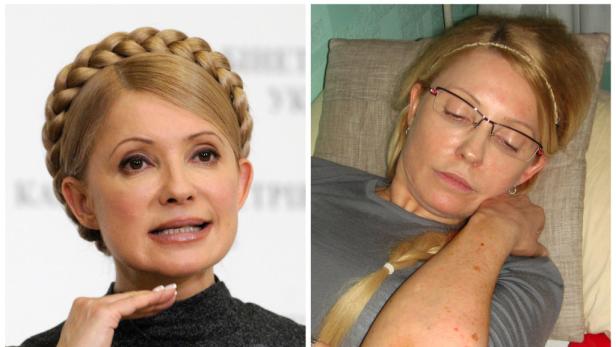 dapdThis combination of two photos shows on the left, in a Dec. 29, 2009 file photo, then Ukrainian Prime Minister Yulia Tymoshenko speaking to the media in Kiev, Ukraine, and on the right, in a photo provided by Ukrainian Pravda, taken Wednesday, April 2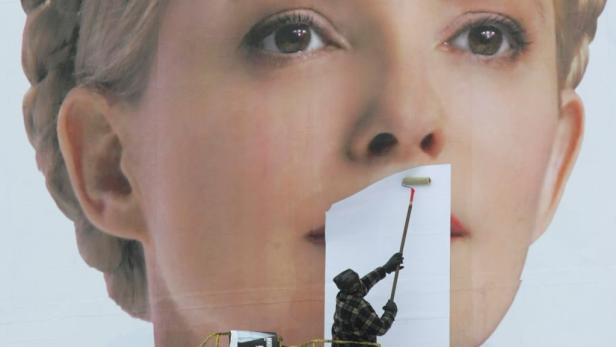 EPAepa01988687 A municipal worker covers a huge portrait of one of the presidential candidates, Ukrainian Prime Minister Yulia Timoshenko, as the the presidential election campaigncomes to a close in Kiev, Ukraine, 14 January 2010. The first round of pres
Wir würden hier gerne eine Newsletter Anmeldung zeigen. Leider haben Sie uns hierfür keine Zustimmung gegeben. Wenn Sie diesen anzeigen wollen, stimmen sie bitte Piano Software Inc. zu.
Jederzeit und überall top-informiert
Uneingeschränkten Zugang zu allen digitalen Inhalten von KURIER sichern: Plus Inhalte, ePaper, Online-Magazine und mehr. Jetzt KURIER Digital-Abo testen.