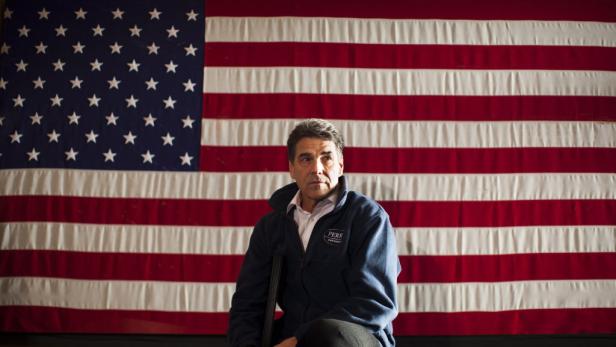 ©EPA
EPAepa03047719 Republican presidential candidate Rick Perry waits to greet Iowans at the Santa Maria Vineyard and Winery in Carroll, Iowa, 02 January 2012. The first-in-the-nation Iowa caucus is slated for 03 January. EPA/JIM LO SCALZO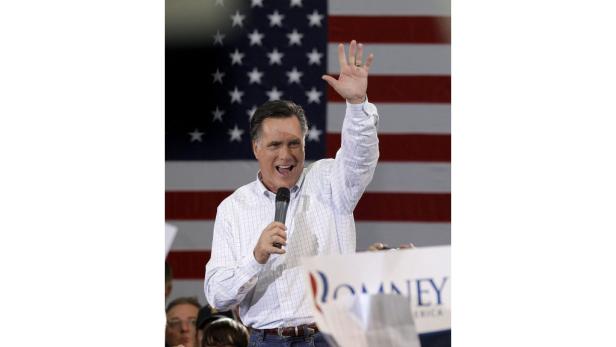 ©dapd(c) AP
dapdRepublican presidential candidate former Massachusetts Gov. Mitt Romney waves to the crows during a campaign stop on Monday, Jan. 2, 2012, in Clive, Iowa. (Foto:Charlie Riedel/AP/dapd)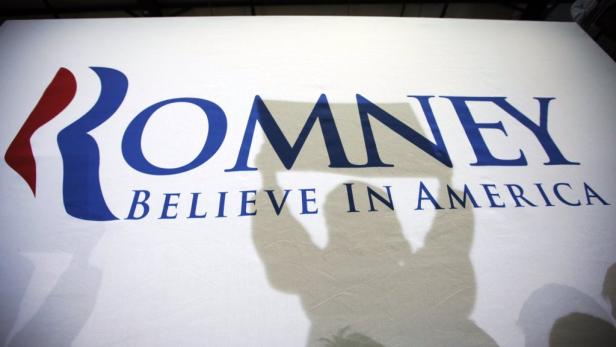 ©REUTERS
REUTERSSupporters cast shadows on a campaign banner during a rally with Republican presidential candidate and former Massachusetts Governor Mitt Romney in Dubuque, Iowa January 2, 2012, ahead of the Iowa Caucus on January 3, 2012. REUTERS/Brian Snyder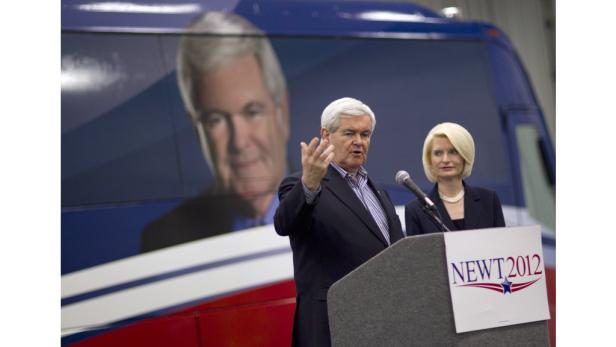 ©dapd(c) AP
dapdRepublican presidential candidate, former House Speaker Newt Gingrich, left, accompanied by his wife Callista, gestures during a campaign stop, Monday, Jan. 2, 2012, in Walford, Iowa. (Foto:Evan Vucci/AP/dapd)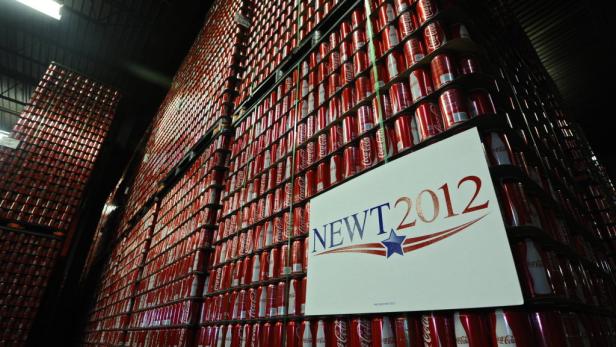 ©EPA
EPAepa03046376 A campaign sign hangs on the side of a stacked empty Coke cans during a stop by Former Speaker of the House and US Republican Presidential hopeful Newt Gingrich at a town hall meeting at Atlantic Bottling Company in Atlantic, Iowa, USA, 31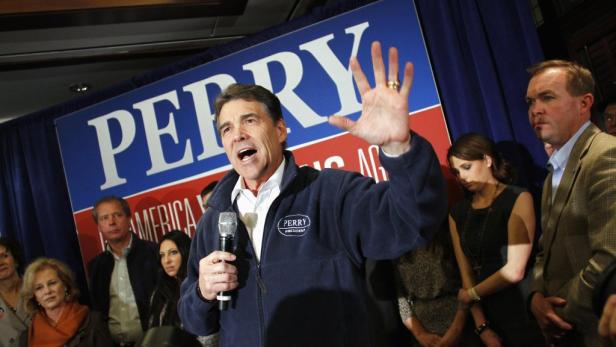 ©REUTERS
REUTERSU.S. Republican presidential candidate and Texas Governor Rick Perry speaks during a campaign stop in Perry, Iowa January 2, 2012. The Iowa Caucus will be held on January 3. REUTERS/Joshua Lott (UNITED STATES - Tags: POLITICS)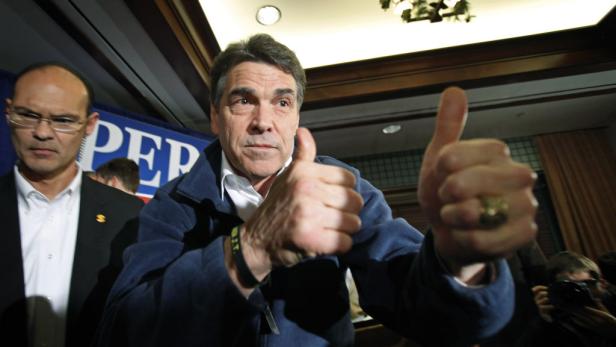 ©dapd(c) AP
dapdRepublican presidential candidate Texas Gov. Rick Perry reacts after speaking to local residents during a campaign stop at the Hotel Pattee, Monday, Jan. 2, 2012, in Perry, Iowa. (Foto:Charlie Neibergall/AP/dapd)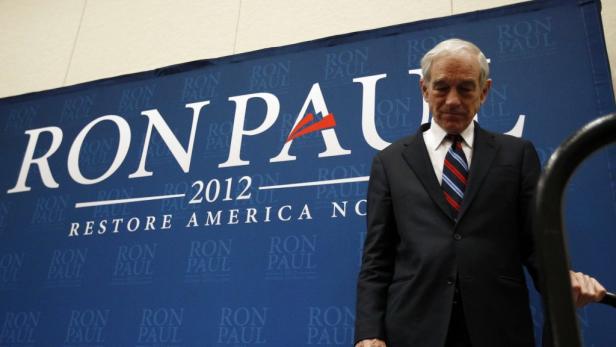 ©REUTERS
REUTERSU.S. Republican presidential candidate and Congressman Ron Paul listens to his introduction at a campaign stop in Cedar Falls, Iowa, January 2, 2012. REUTERS/Jim Young (UNITED STATES - Tags: POLITICS ELECTIONS)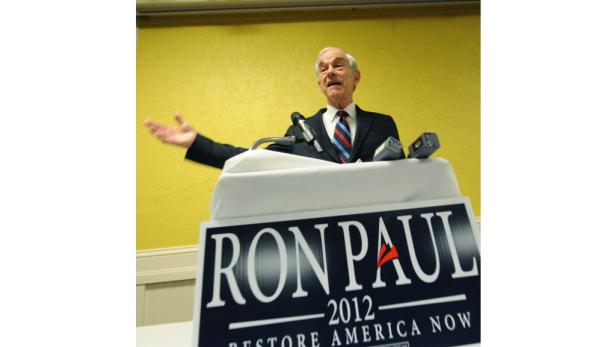 ©EPA
EPAepa03047749 Texas Congressman and US Republican Presidential hopeful Ron Paul campaigns in Mason City Iowa, USA, 02 January 2012. Republican Presidential candidates continue to campaign before the first-in-the-nation Iowa caucus slated for 03 January.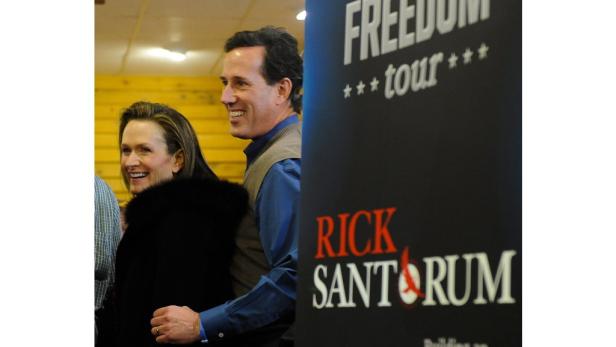 ©EPA
EPAepa03047728 Republican presidential candidate and former Pennsylvania Senator Rick Santorum and his wife Karen smile as they arrive at a campaign event at the Pizza Ranch in Newton, Iowa, USA 02 January 2012. Santorum has advanced in the polls and is r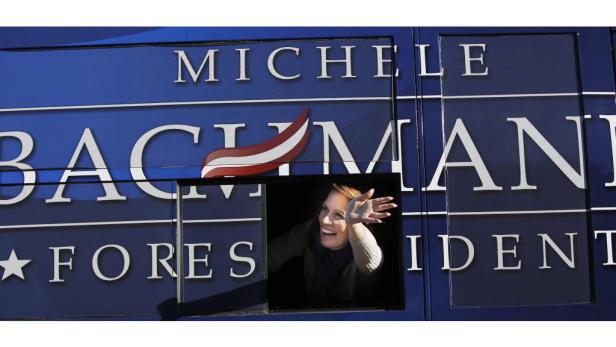 ©dapd(c) AP
dapdRepublican presidential candidate Rep. Michele Bachmann, R-Minn, waves from her bus following a campaign stop, Monday, Jan. 2, 2012, in West Des Moines, Iowa. (Foto:Eric Gay/AP/dapd)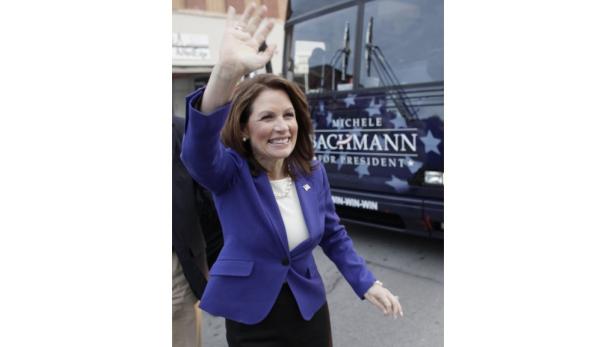 ©REUTERS
REUTERSRepublican presidential candidate Michele Bachmann campaigns outside Snack Time Family Restaurant in Nevada, Iowa, December 29, 2011. REUTERS/John Gress (UNITED STATES - Tags: POLITICS)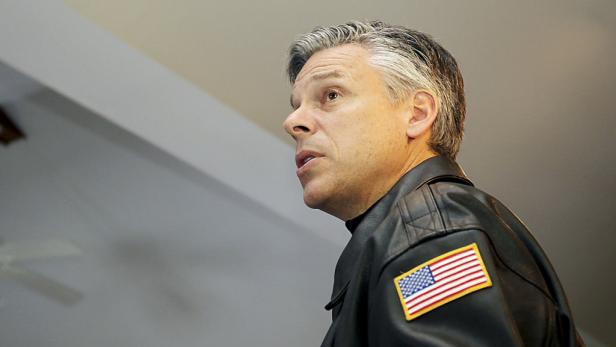 ©dapd(c) AP
dapdRepublican presidential candidate, former Utah Gov. Jon Huntsman speaks at a town hall meeting in Thornton, N.H., Saturday, Dec. 31, 2011. (Foto:Cheryl Senter/AP/dapd)
©ap
Amerikanische Polit-Kommentatoren haben sich auf Bachmann eingeschossen.