Einige Affären könnten dem scheidenden französischen Präsidenten gefährlich werden.
APFrench President Nicolas Sarkozy waits for Colombian President-elect Juan Manuel Santos, unseen, at the Elysee Palace in Paris, Thursday, July 8, 2010. French prosecutors have opened a preliminary investigation into allegations that the countrys richest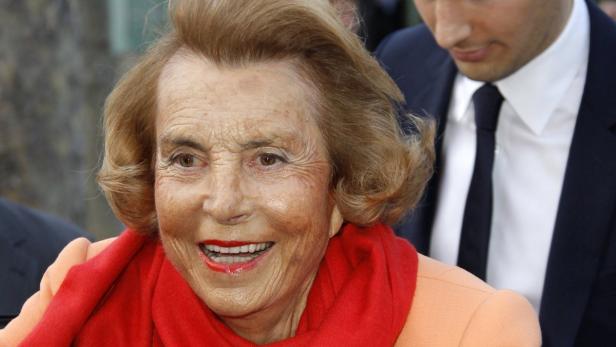 REUTERSLiliane Bettencourt, heiress to the LOreal fortune, leaves with her grandson Jean-Victor Meyers (back) after the LOreal-UNESCO For Women in Science Awards in Paris March 29, 2012. REUTERS/Benoit Tessier (FRANCE - Tags: BUSINESS SCIENCE TECHNOLOGY)
APFrances President and candidate for the upcoming presidential election, Nicolas Sarkozy delivers his speech during a Competitiveness Challenge meeting in Paris, Tuesday, March 13, 2012 organized by French newpaper Le Monde and the French Association of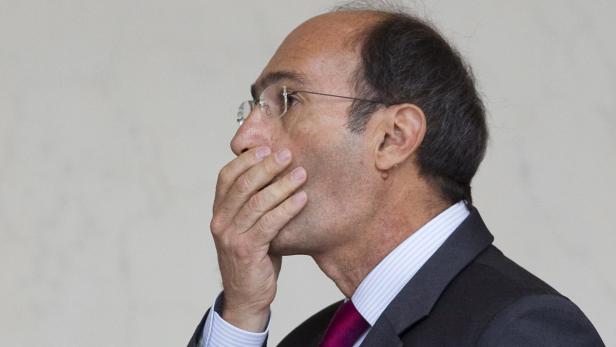 EPAepa02448164 (FILE) A file picture dated 13 October 2010 shows French Budget minister Eric Woerth at the Elysee Palace in Paris, France, 2010. French president Nicolas Sarkozy is leading a cabinet reshuffle on 14 November 2010 in Paris, with several key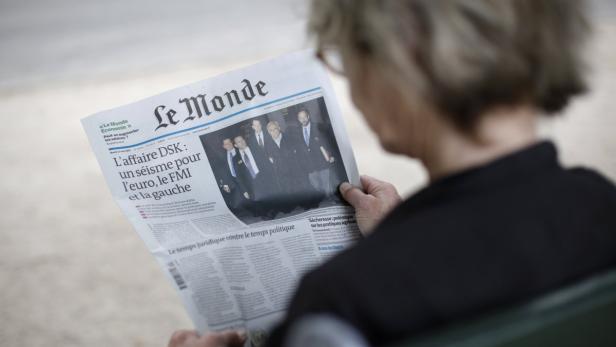 dapdA woman reads the French newspaper "Le Monde" wihe headliadlis & (Dominique Strauss-Kahn) DSKs scanscandal:dal: a earthquake for the euro, the IMF and the left-wing", in ParisndMonday May 16,1. Allegations of sexual assault in a New Yow York hotel hav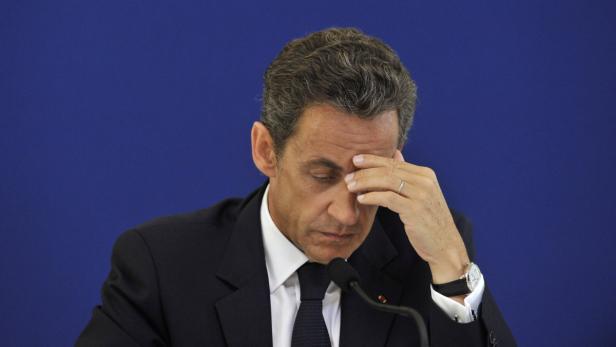 EPAepa02238537 French President Nicolas Sarkozy listens to speeches during his visit at Brie-Comte-Robert hospital, some 30km east of Paris, France, 06 July 2010. Sarkozy rejected 06 July allegations that he and his party treasurer received illegal campai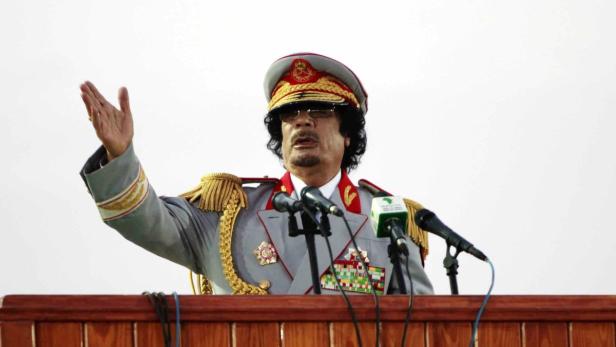 REUTERSLibyan leader Muammar Gaddafi speaks during a ceremony to mark the 40th anniversary of the evacuation of the American military bases in the country, in Tripoli in this June 12, 2010 file photo. Months after rebels brought down the extravagant dicta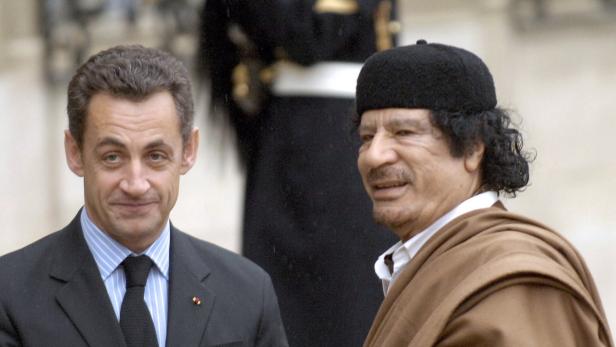 EPAepa02877038 (FILE) A file picture dated 10 December 2007 of French President Nicolas Sarkozy (L) greeting Libyan leader Muammar Gaddafi (R) at Palais Elysee, Paris, France. In a statement on 22 August 2011, Sarkozy condemned Muammar Gaddafiës irrespon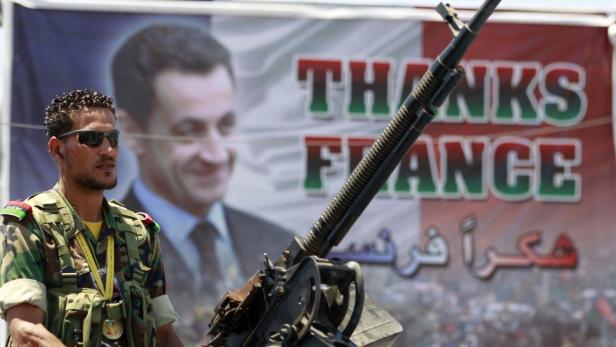 REUTERSATTENTION EDITORS - THIS PICTURE IS 6 OF 22 TO ACCOMPANY SPECIAL REPORT LIBYA/REBUILD. SEARCH KEYWORD "REBUILD&#TO TO SEE ALL IS (PXP701-722)&A10;A rebel fil fighter mans his truckntedpon near a poster of Fra Francences President Nicolas Sarkozy i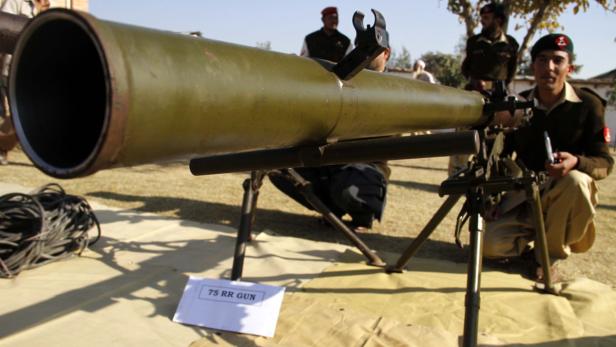 EPAepa03046731 Pakistani security officials display heavy weapons and ammunition recovered from alleged Islamic militants in Pakistans Bara area of Khyber tribal agency near the Afghanistan border, on 01 January 2012. Pakistani security forces seized larg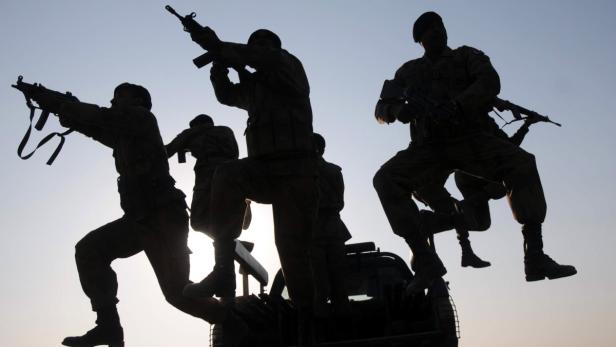 EPAepa03036107 Pakistan Army troops engaged in winter collective exercise in Cholistan desert (khairpur tamiwali) near Pak-India border, Pakistan, 16 December 2011. Troops exhibited their skill, during the exercises. The aim of the exercise is to provide
APFrench President Nicolas Sarkozy reacts as he waits for his newly elected German counterpart Christian Wulff, unseen, at the Elysee Palace in Paris, Wednesday, July 7, 2010. French prosecutors have opened a preliminary investigation into allegations tha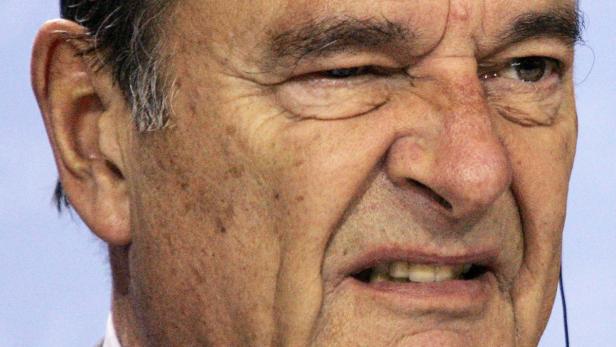 dapdFILE. This Friday, Feb. 23, 2007 file photo shows French President Jacques Chirac meeting the press at the German governments Meseberg guest house near Berlin . A French court Thursday Dec. 15, 2011 has found former President Jacques Chirac guilty of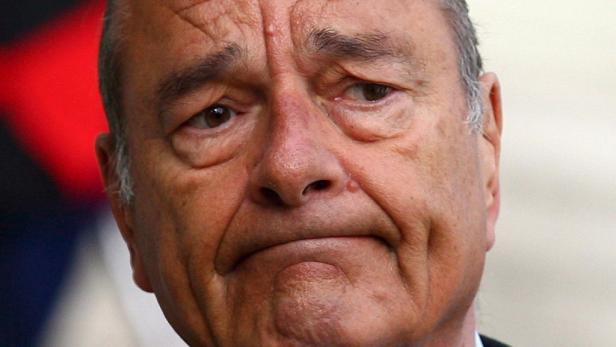 EPAepa02895620 (FILES) An april 28 2006 file photo of (then) French President Jacques Chirac addressing the media prior to a meeting in the Elysee Palace in Paris. Reports from France 3 September 2011 say that the former president says he is not in a fit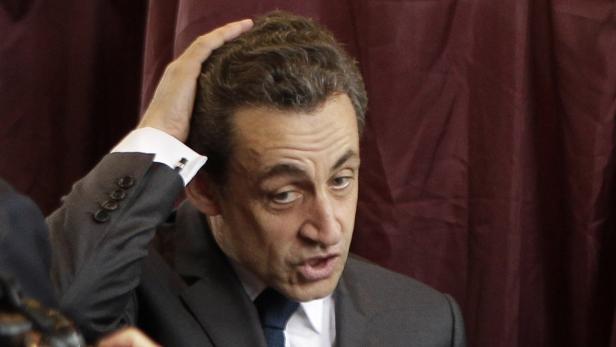 REUTERSNicolas Sarkozy, Frances President and UMP party candidate for his re-election, exists a voting booth before casting his ballot in the second round of the 2012 French presidential elections at a polling station in Paris May 6, 2012. Voting started
Wir würden hier gerne eine Newsletter Anmeldung zeigen. Leider haben Sie uns hierfür keine Zustimmung gegeben. Wenn Sie diesen anzeigen wollen, stimmen sie bitte Piano Software Inc. zu.