65. Jubiläum: Das Leben & die Ticks der Queen
Queen feiert ihr Saphir-Jubiläum: Das Leben der Monarchin in Bildern.
Die britische Königin Elizabeth II., die dienstälteste Monarchin der Welt, hat am Montag ihr 65-jähriges Thronjubiläum - das Saphir-Jubiläum - begangen. Die 90-jährige Monarchin wollte den Jahrestag auf ihrem Landsitz im ostenglischen Sandringham verbringen, ein großer öffentlicher Auftritt stand nicht auf dem Programm.
Queen feiert 65 Jahre als Königin von England
Am Sonntag hatte die Queen nach dem Kirchgang lächelnd Blumen von Gratulanten entgegengenommen. Am Tower in London und an vielen anderen Orten des Vereinigten Königreichs sollten am Montag zu Ehren der Monarchin Salutschüsse abgefeuert werden. Zur Feier des Jubiläums wurde auch eine Serie Sondermünzen geprägt. Die wertvollste, eine 1.000-Pfund-Münze aus Gold, wurde für 50.000 Pfund (58.130,75 Euro) gehandelt. Die britische Post brachte eine saphirblaue Sonderbriefmarke zu Ehren der Queen heraus.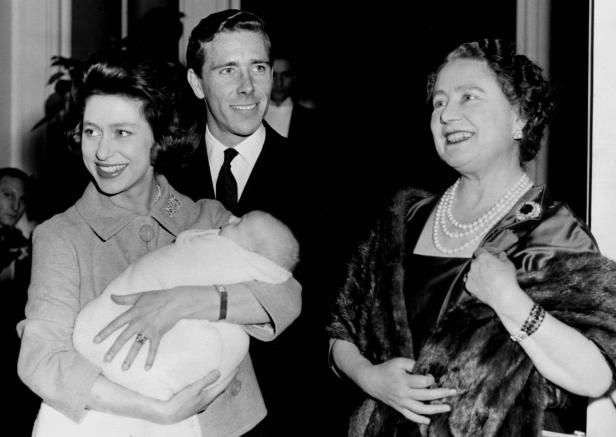 Anlässlich des Jubiläums veröffentlichte der Palast ein Foto der Queen erneut, das der Fotograf David Bailey 2014 von ihr gemacht hatte. Darauf trägt sie Saphirschmuck, den ihr Vater ihr 1947 zur Hochzeit geschenkt hatte. Elizabeth hatte den Thron 1952 nach dem frühen Tod ihres Vaters König George VI. bestiegen. Damals war sie erst 25 Jahre alt.
Angesichts ihres hohen Alters will die Queen nun ein bisschen kürzertreten. Im Dezember kündigte sie an, sie werde 25 ihrer rund 600 Schirmherrschaften bei Organisationen an andere Mitglieder der Königsfamilie abgeben. Zum Jahreswechsel sorgten sich ihre Untertanen, weil die Königin wegen einer starken Erkältung entgegen ihrer Gewohnheit weder am Weihnachtsgottesdienst noch am Neujahrsgottesdienst teilnahm. Anfang Jänner zeigte sie sich dann wieder in der Öffentlichkeit.
Queen Elizabeth: Das Leben einer Monarchin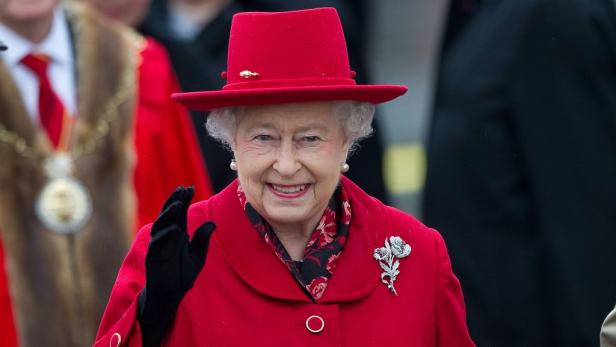 ReutersBritains Queen Elizabeth waves as she attends the official re-opening of the Cutty Sark in Greenwich, London April 25, 2012. The Cutty Sark is the worlds last surviving tea clipper and has been extensively restored after being damaged by fire in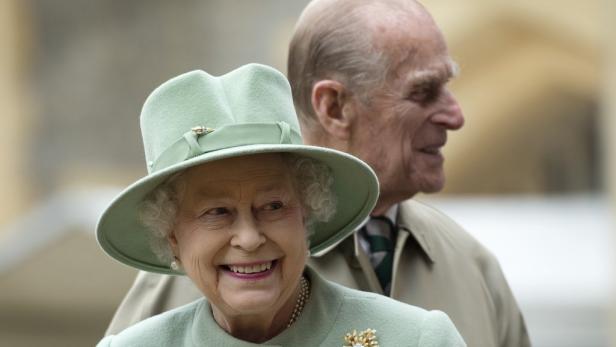 ReutersBritains Queen Elizabeth attends the review of the National Parade of Queens Scouts with Prince Philip (R) at Windsor Castle near London April 29, 2012. The Queen is Patron of the Scout Association. REUTERS/Ben Stansall/POOL (BRITAIN - Tags: ROY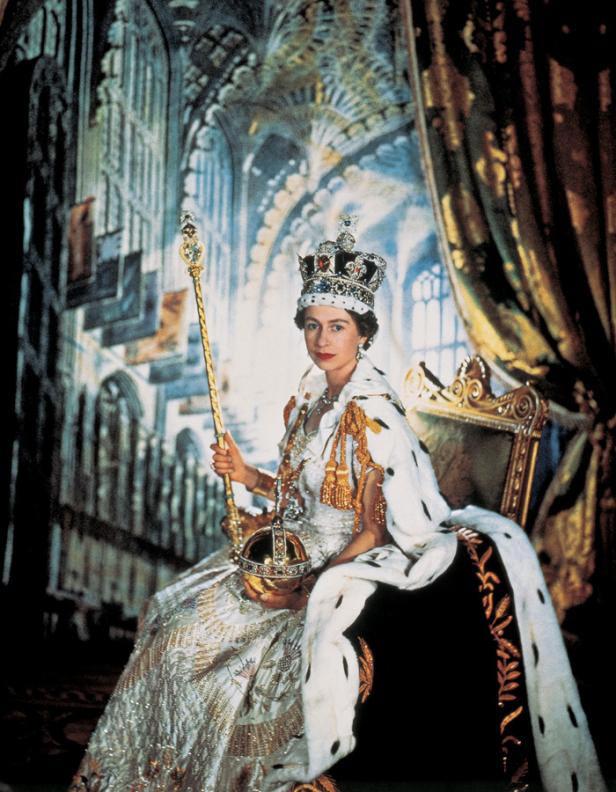 Buch "Queen Elizabeth II. - Ein Leben voller Pflichten" von Philip Ziegler, Brandstätter Verlag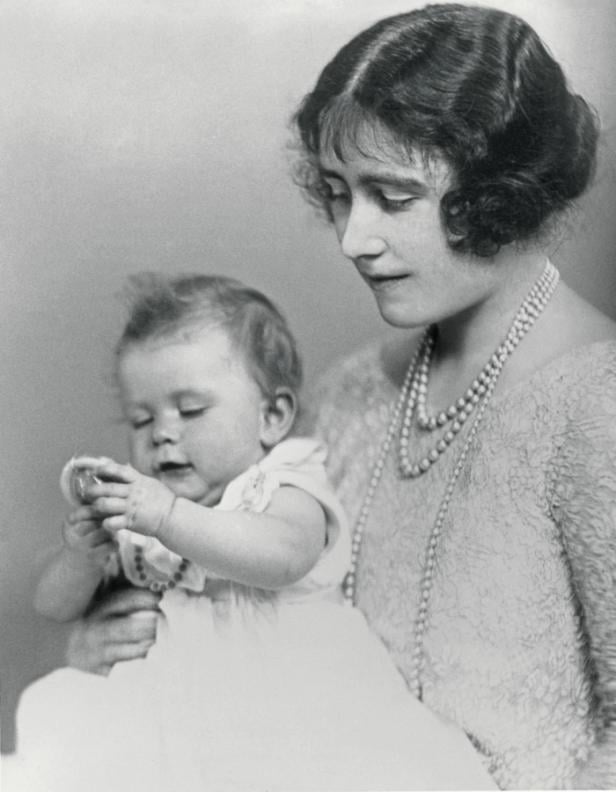 Buch "Queen Elizabeth II. - Ein Leben voller Pflichten" von Philip Ziegler, Brandstätter Verlag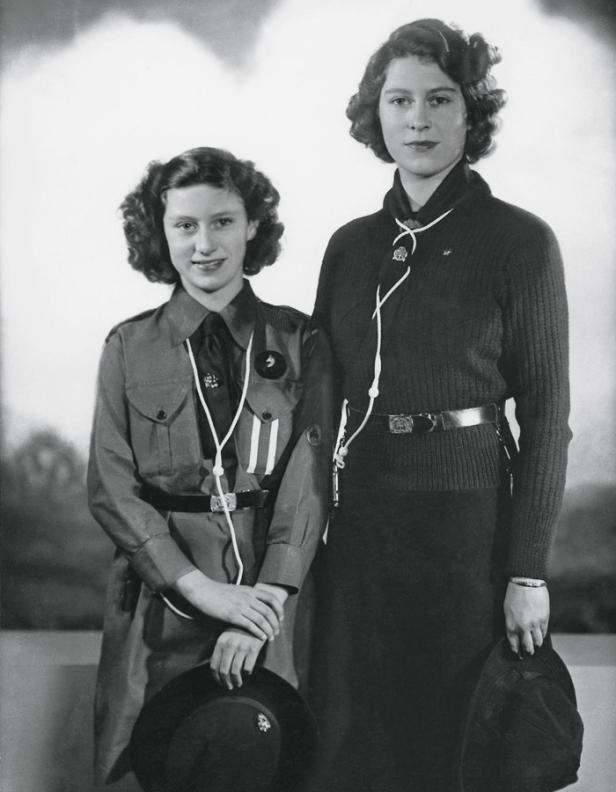 Buch "Queen Elizabeth II. - Ein Leben voller Pflichten" von Philip Ziegler, Brandstätter Verlag
APFILE--An official portrait from the coronation of King George VI of Britain and his consort Queen Elizabeth in this May 12, 1937, file photo. Queen Elizabeth, the Queen Mother, entered the record books Sunday, June 14, 1998, as the oldest royal in Briti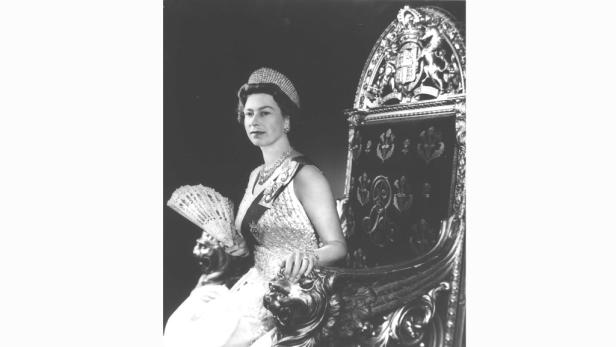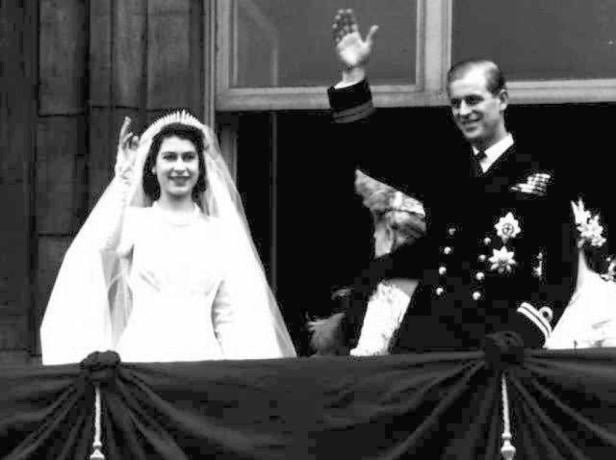 PA FILESFILE -- Britains Queen Elizabeth II and her husband Prince Philip, wave from the balcony of Londons Buckingham Palace, following their wedding at Westminster Abbey, in this November 20, 1947 file photo. The couple will celebrate their Golden Weddi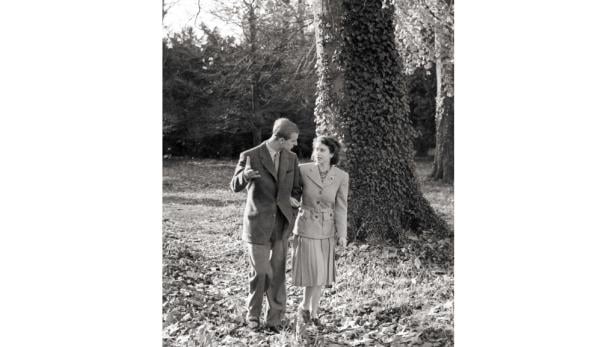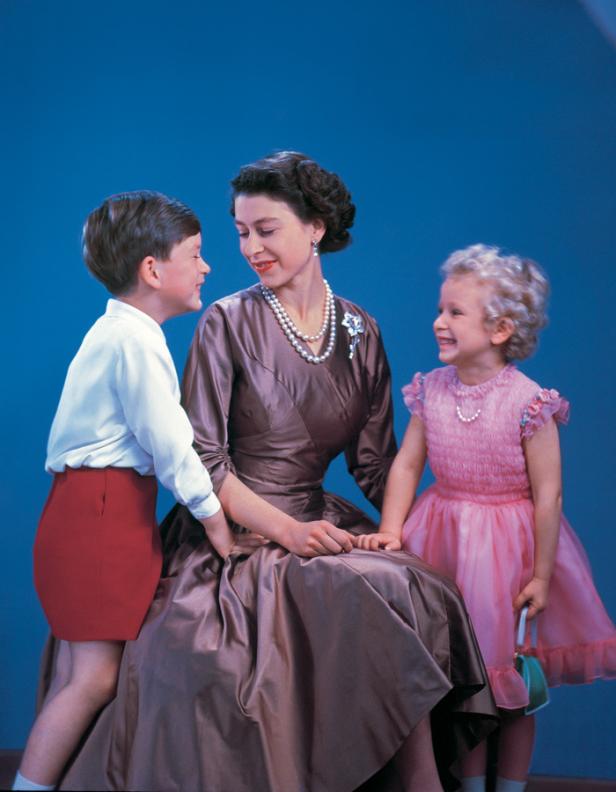 Buch "Queen Elizabeth II. - Ein Leben voller Pflichten" von Philip Ziegler, Brandstätter Verlag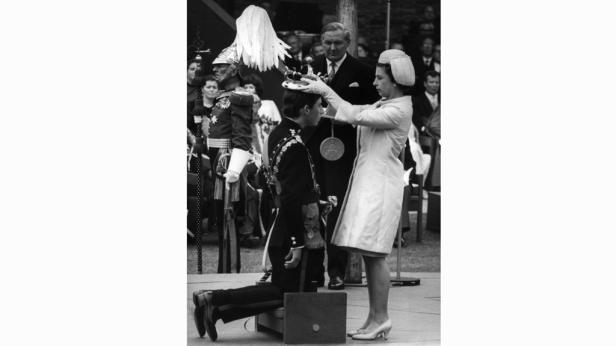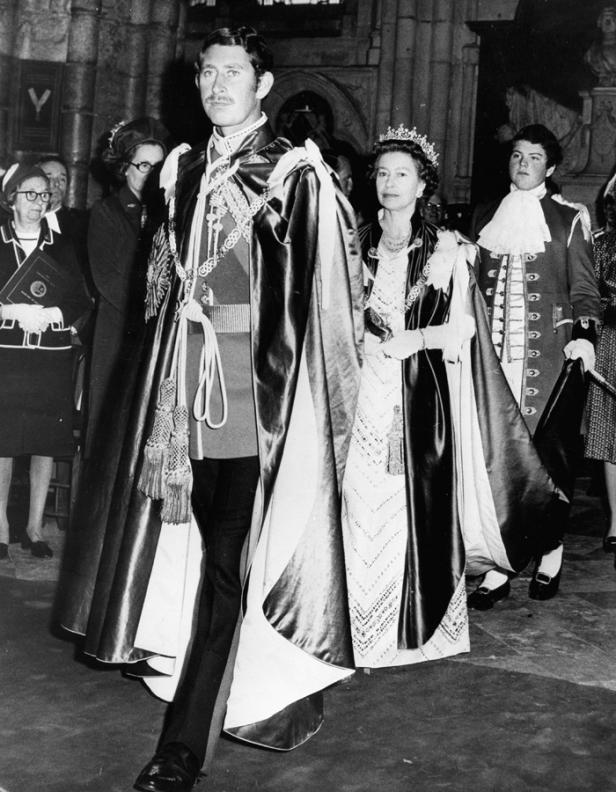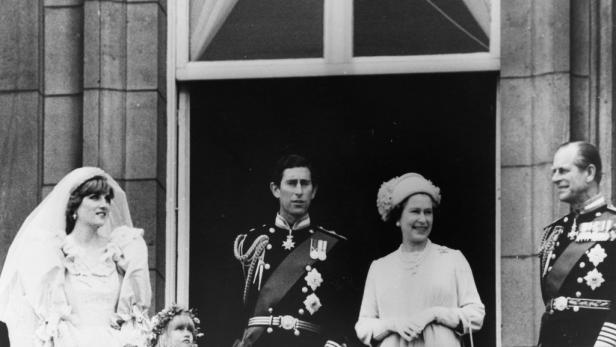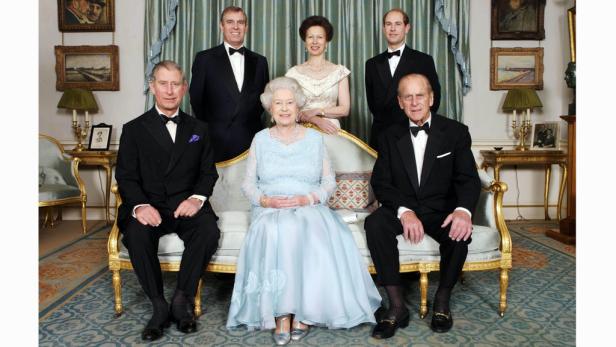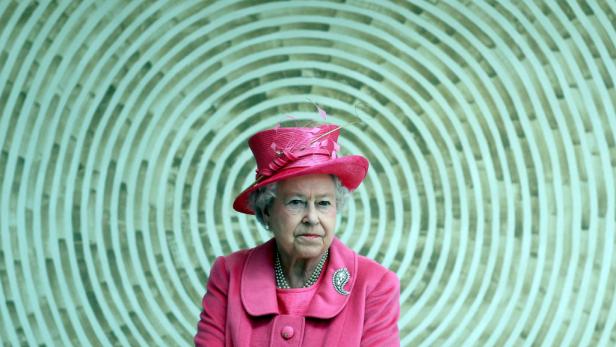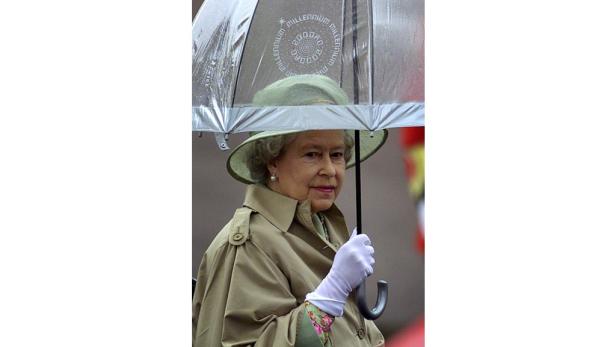 Buch "Queen Elizabeth II. - Ein Leben voller Pflichten" von Philip Ziegler, Brandstätter Verlag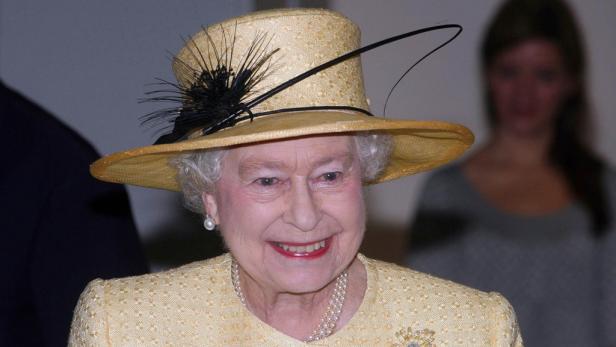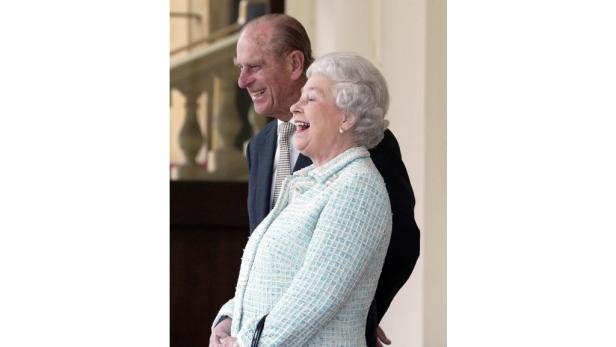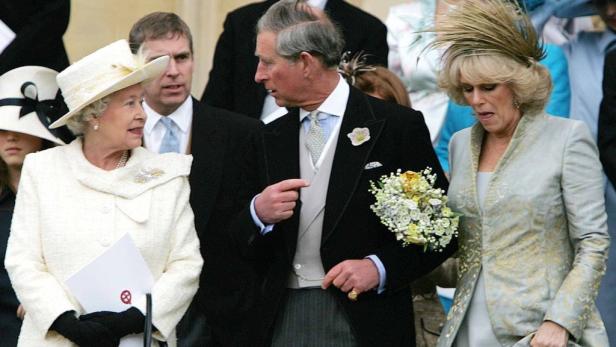 Britains Prince Charles (C) speaks with his mother Queen Elizabeth as he holds the arm of his bride Camilla Duchess of Cornwall as they leave St. Georges Chapel in Windsor Castle, southern England, after the Service of Prayer and Dedication following thei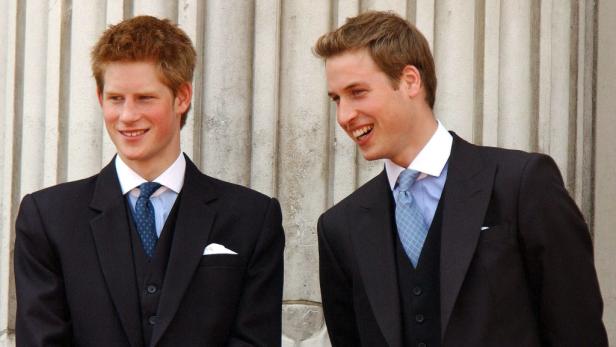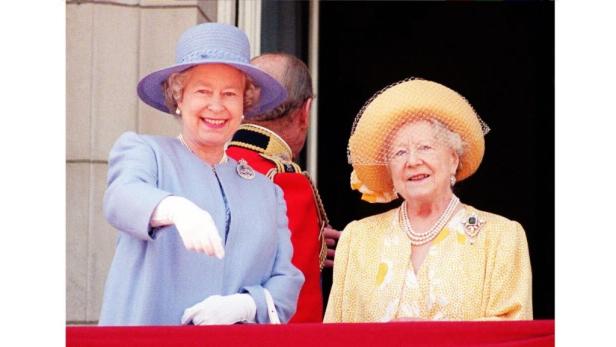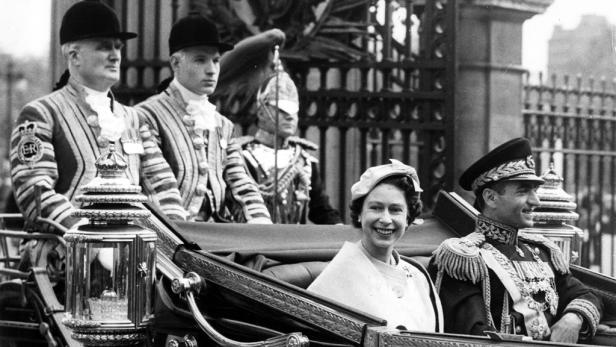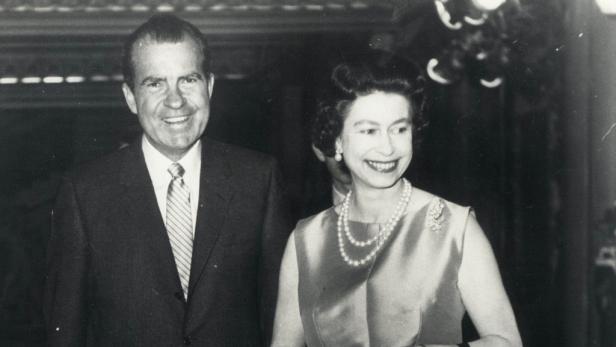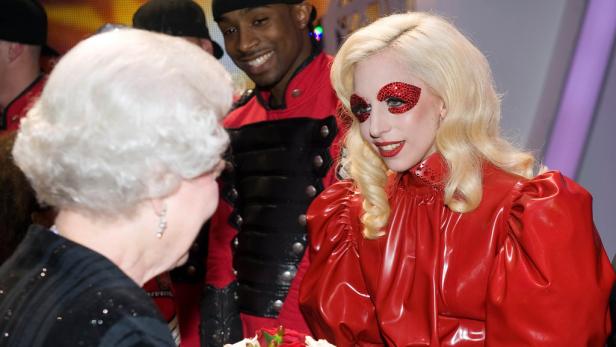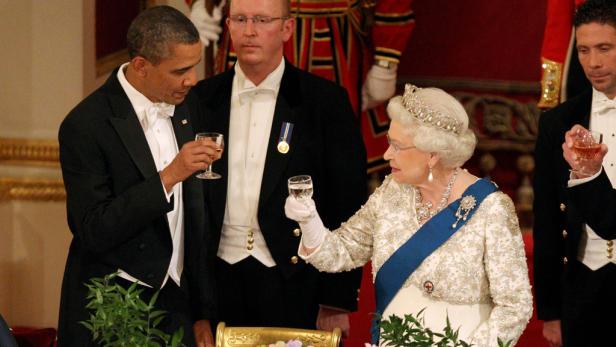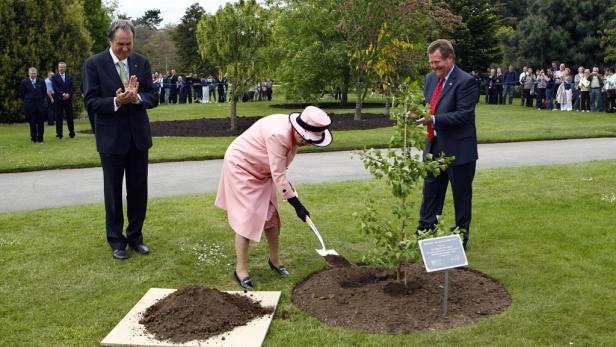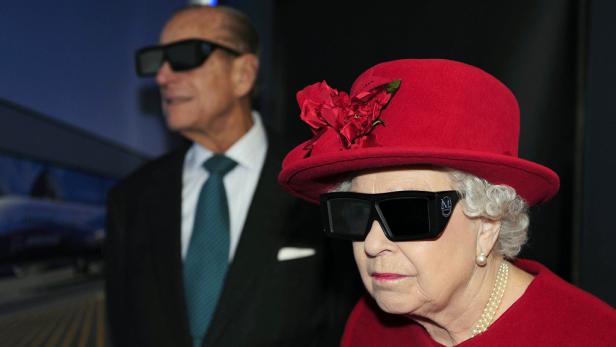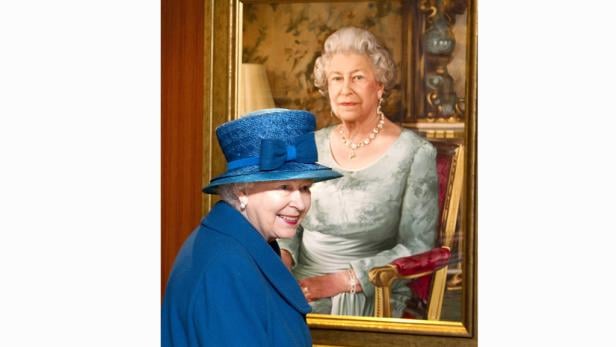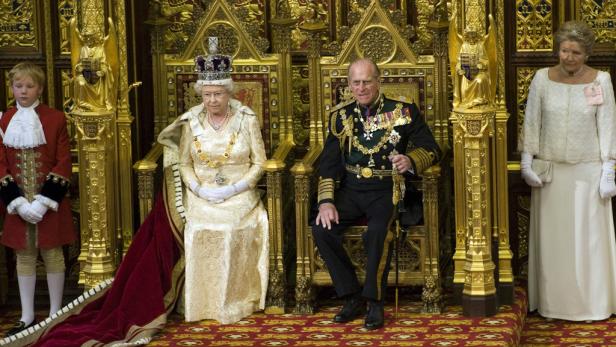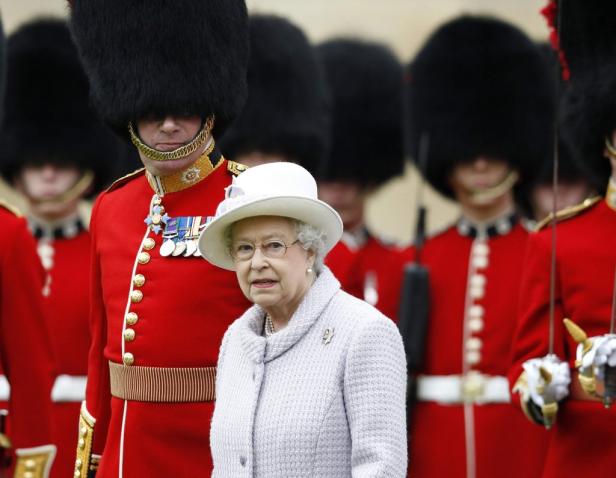 REUTERSBritains Queen Elizabeth inspects the guards during the ceremony to present new colours to the 1st Battalion and No. 7 Company the Coldstream Guards at Windsor Castle, near London May 3, 2012. Queen Elizabeth will celebrate her Diamond Jubilee a mo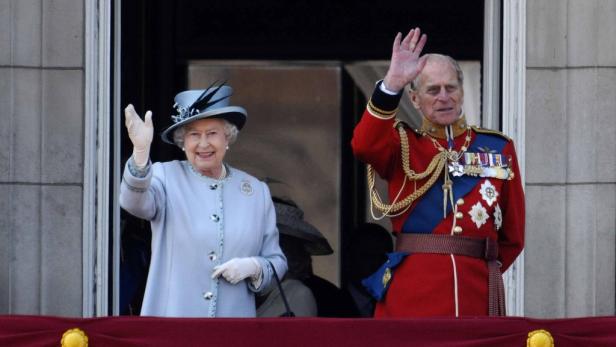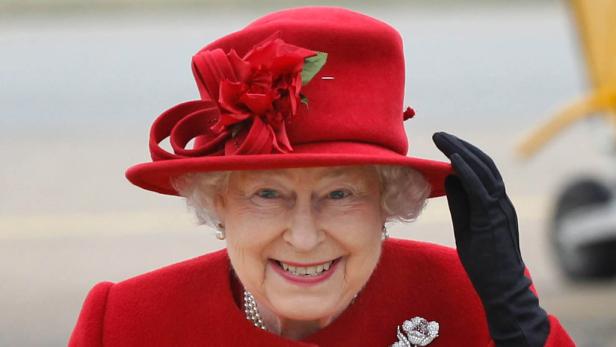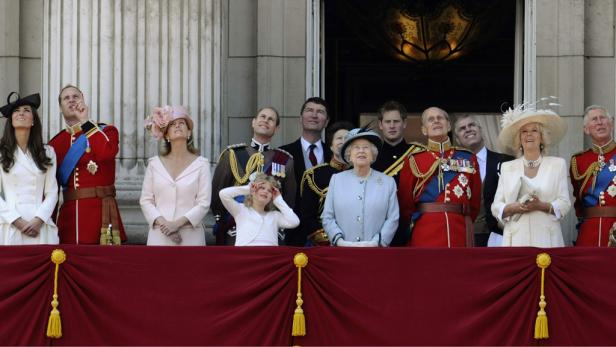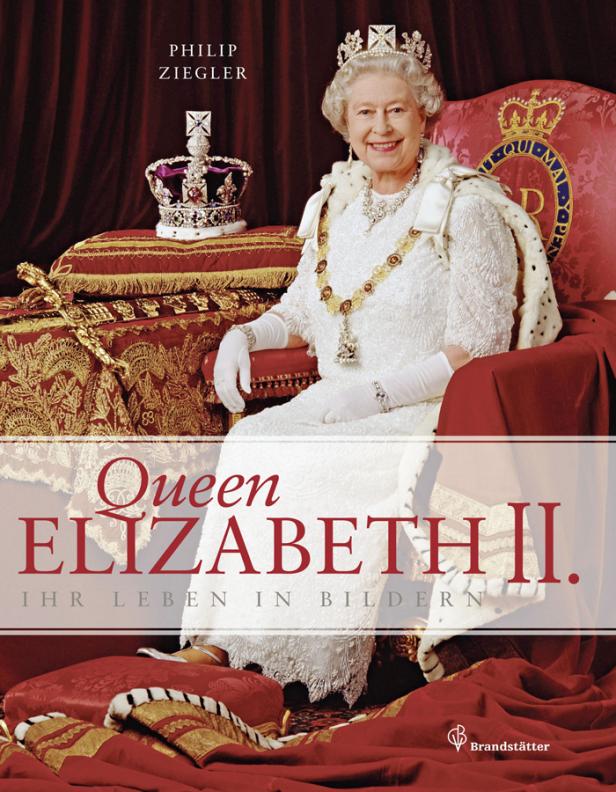 Queen Elizabeth II/Brandstätter Verlag
Die Queen privat: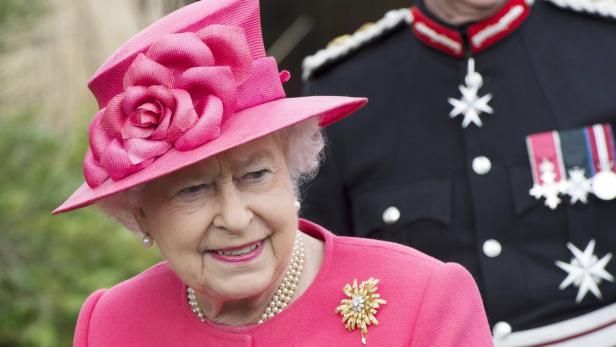 Paul GroverBritains Queen Elizabeth visits the Chester Zoo in Chester, northern England May 17, 2012. The Queen is on a two-day visit to northwest England. REUTERS/Paul Grover/Pool (BRITAIN - Tags: ROYALS ENTERTAINMENT SOCIETY)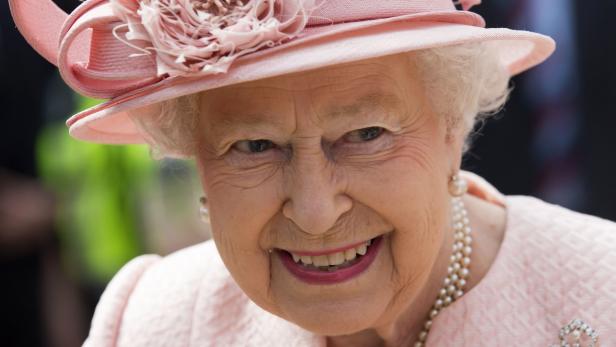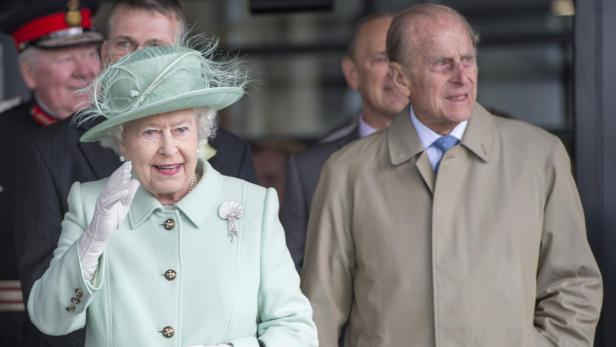 REUTERSBritains Queen Elizabeth (L) and Prince Philip visit Burnley College and University of Central Lancashire in northern England May 16, 2012. The Queen and the Prince are on a two-day visit to northwest England. REUTERS/Paul Grover/Pool (BRITAIN - Ta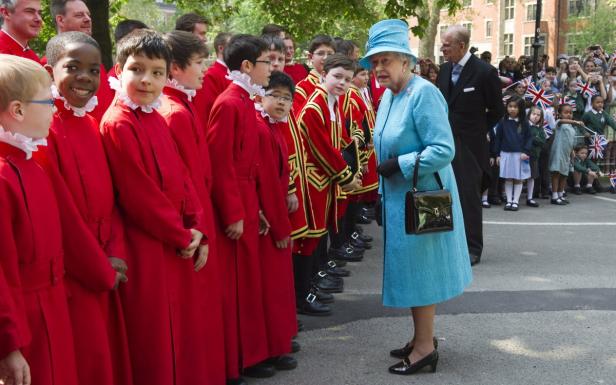 EPAepa02697357 Britains Queen Elizabeth II (C) and the Duke of Edinburgh (CR) shake hands with children as they attend the traditional Royal Maundy Service at Westminster Abbey on her 85th birthday in London, Britain, 21 April 2011. Buckingham Palace said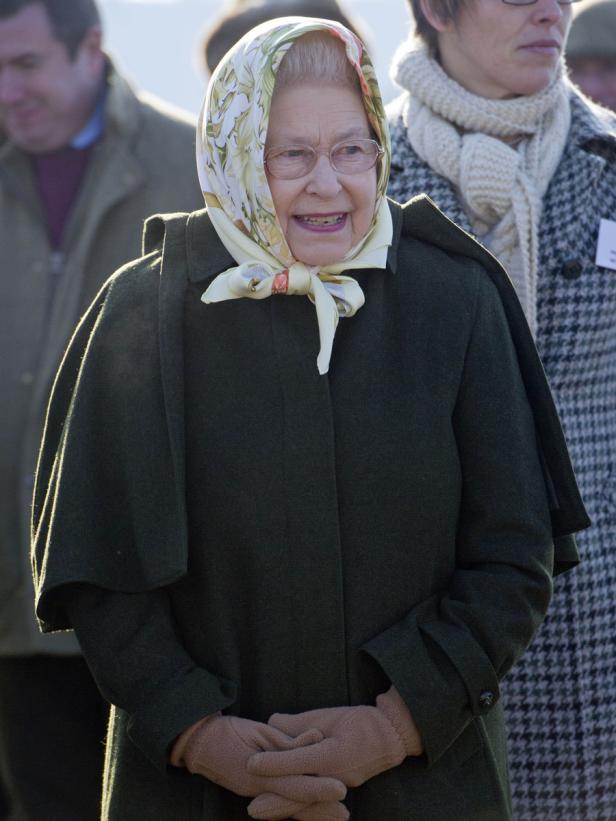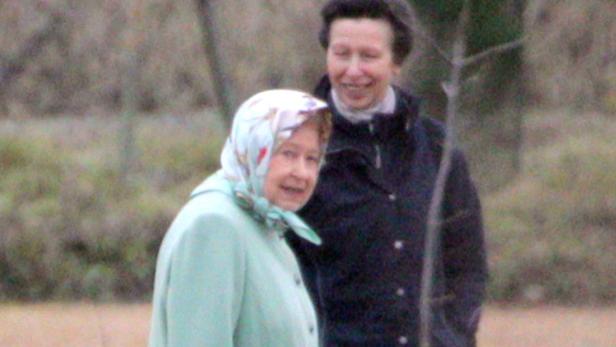 EPAepa03042288 Queen Elizabeth II (left) and the Princess Royal leave Papworth Hospital in Cambridge, where The Duke of Edinburgh is staying after feeling pains in his chest, 24 December 2011. The Duke of Edinburgh has had a good night following his trea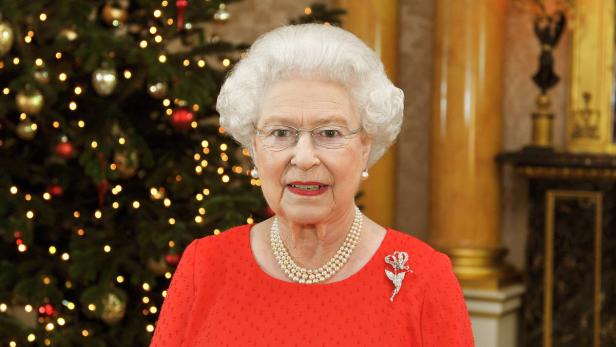 EPAepa03042946 Britains Queen Elizabeth II stands in the 1844 Room of Buckingham Palace in London, after recording her Christmas Day television broadcast to the Commonwealth in London, Britain, 09 December 2011. The traditional Christmas address was start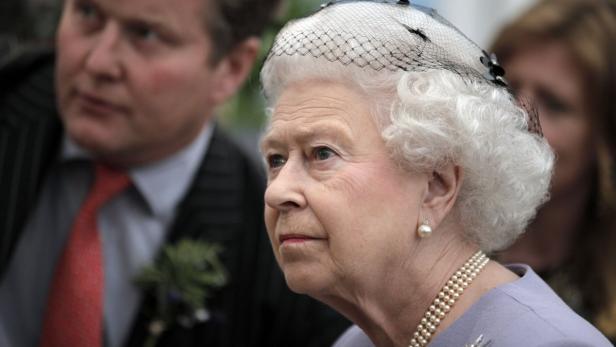 ReutersBritains Queen Elizabeth visits the Chelsea Flower Show on press day in London May 21, 2012. REUTERS/Lefteris Pitarakis/Pool (BRITAIN - Tags: ENTERTAINMENT ENVIRONMENT SOCIETY ROYALS)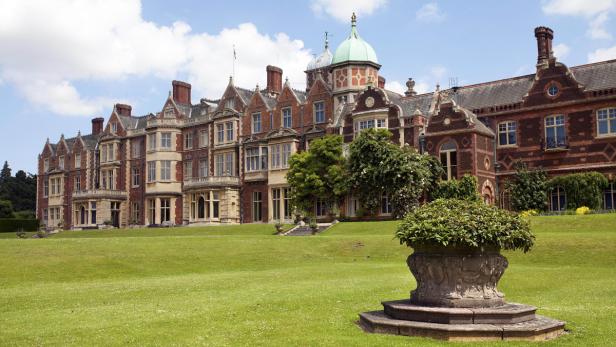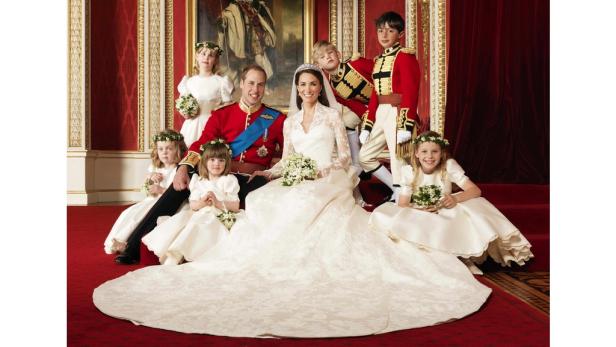 In this photo provided by Clarence House on Saturday, April 30, 2011, Britains Prince William, center left, and his wife Kate, Duchess of Cambridge, center right, pose for a photograph with, clockwise from bottom right, Margarita Armstrong-Jones, Eliza Lo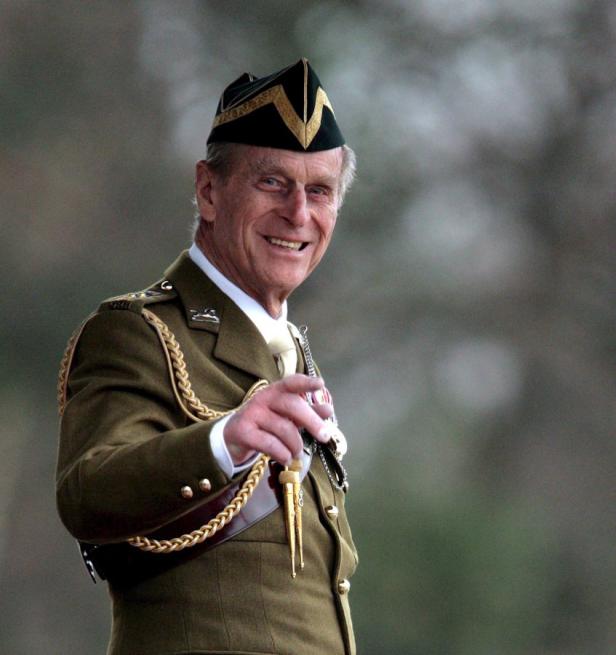 EPAepa03042123 (FILE) A file picture dated 16 March 2008 of Britains Prince Philip, Duke of Edinburgh during a visit to the Queens Royal Hussars in Paderborn-Sennelager, Germany. According to reports on 23 December 2011 Prince Philipp has been taken to a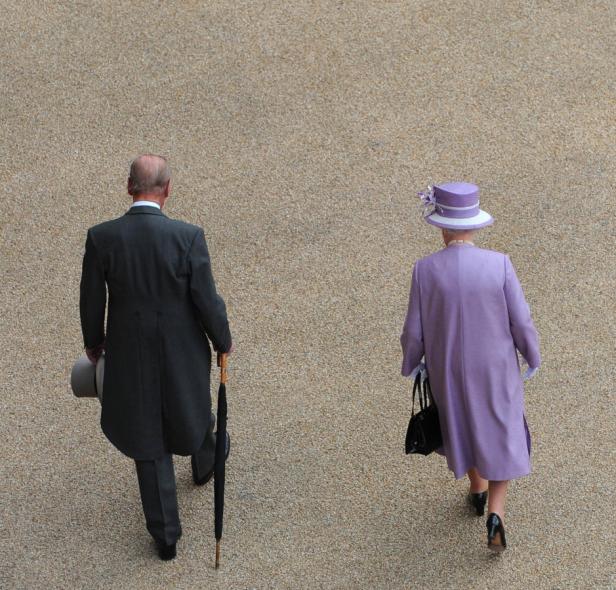 www.photopress.atBritains Queen Elizabeth II (R) and her husband Prince Philip, Duke of Edinburgh (L), attend the Buckingham Palace garden party in London, ahead of the main weekend of celebrations to mark the Diamond Jubilee of Britains Queen Elizabeth I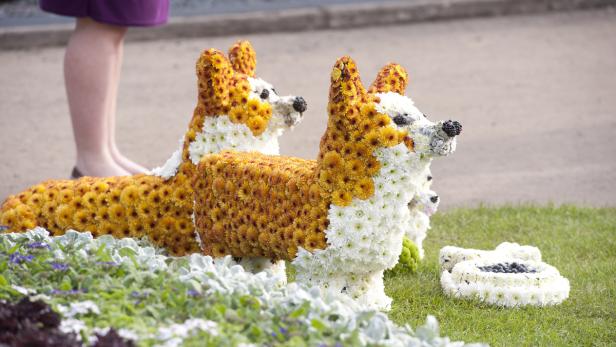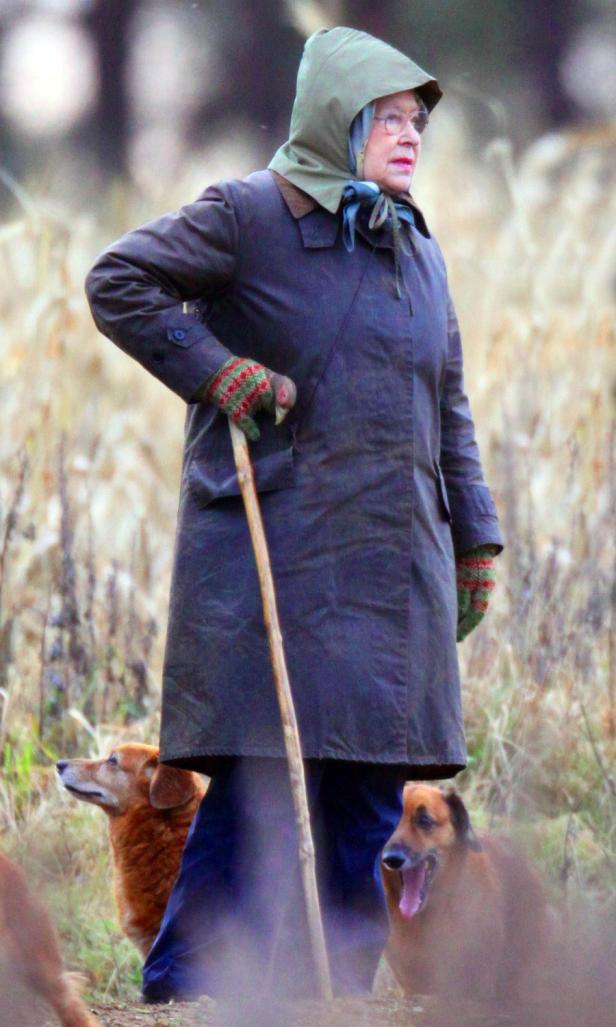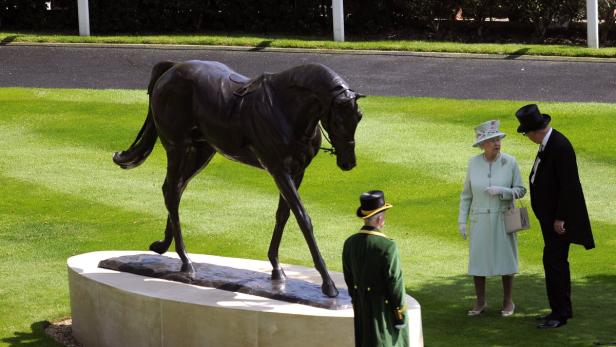 EPAepa02779697 Britains Queen Elizabeth II (C) looks at the Yeats statue situated in the parade ring on the first day of the annual Royal Ascot meeting at Ascot Racecourse, in Ascot, Berkshire, Britain, 14 June 2011. Royal Ascot 2011 runs until 18 June.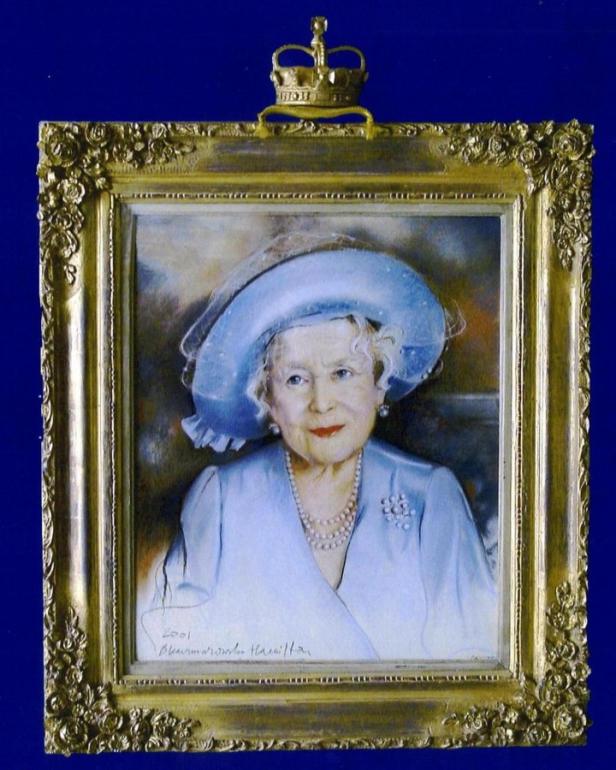 PANot for use after October 15, 2002. This is one of the last portraits of Britain`s Queen Elizabeth, the Queen Mother, which has been unveiled Tuesday October 1, 2002. Polish-born artist Barbara Hamilton painted the late royal when she was 100 in Februar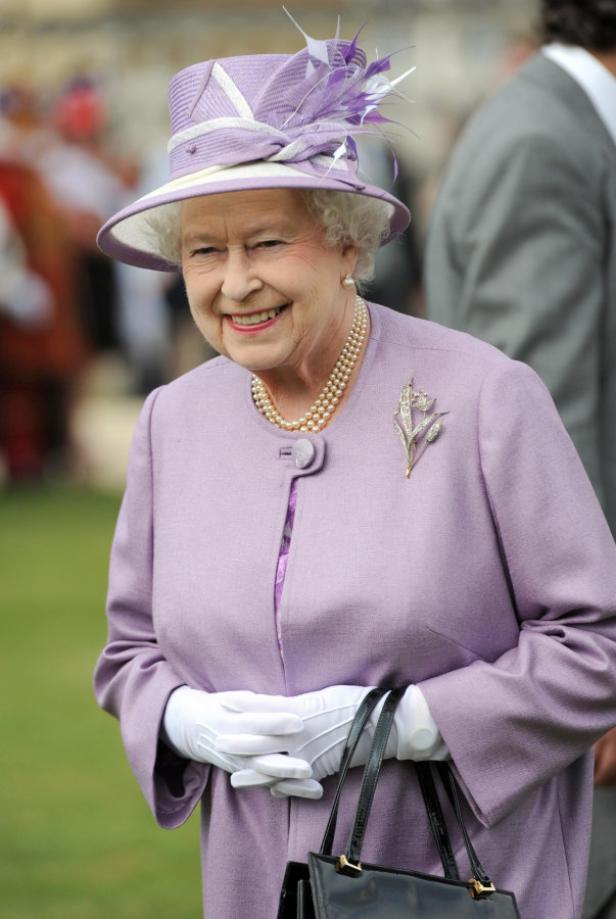 dapdBritains Queen Elizabeth II attends a garden party at Buckingham Palace, in London, Tuesday May 29, 2012. (AP Photo / Anthony Devlin, pool)